Smithsonian Journeys Experts
Emily Teeter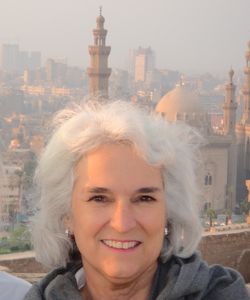 Emily Teeter received her PhD in Egyptology from the Oriental Institute of the University of Chicago. Her areas of specialization are the religion, social history, and the material culture of ancient Egypt. After recently retiring after a long career in the Oriental Institute Museum, she consults for museums and Egyptology projects throughout the world. Over the last decades, she has developed and led tours to Egypt and many other areas of the Middle East.
Emily has written a wide variety of popular and scholarly articles and published many books, including Baked Clay Figurines and Votive Beds from Medinet Habu; The Presentation of Maat: Ritual and Legitimacy in Ancient Egypt; Ancient Egypt: Treasures from the Collection of the Oriental Institute; Religion and Ritual in Ancient Egypt, and Egypt and the Egyptians (which has appeared in Arabic and Turkish editions). She has curated many permanent and temporary exhibits of Egyptian artifacts in major museums in the United States. Dr. Teeter has conducted fieldwork in Alexandria, Giza, and Luxor, and she has appeared on many television programs about Egypt. Emily also has a deep interest in the later periods of Egyptian history and culture.
She is the past President of the American Research Center in Egypt, and she continues to serve on their board. She is a Research Associate of the Polish Centre for Mediterranean Studies, an Associate of the Oriental Institute of the University of Chicago, and she sits on the editorial boards of several prominent academic journals.
What Our Travelers Say
Very clear, amazingly knowledgeable, and wonderful in dealing with members of the group.
- John F., Ancient Egypt and the Nile
She was really fabulous - so knowledgeable and a wonderful communicator. She made ancient Egypt come alive for all of us.
- Susan P., Ancient Egypt and the Nile
Emily was superb. Always ready to explain something a group member had a question about.
- Michael W., Ancient Egypt and the Nile
Upcoming Tours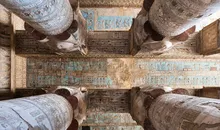 14 days | Starting at: $5,595
Jan 27, 2024 - Feb 9, 2024

Featuring Abu Simbel
Tour Details ››