Smithsonian Journeys Experts
Ed Smith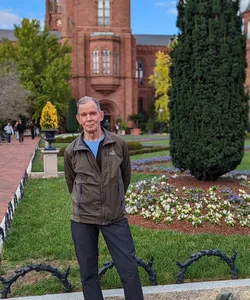 A childhood love of nature and good fortune set Ed on the path to a 35-year career with the Smithsonian. The living collections at the National Zoo, ranging from cuttlefish to Kapok trees, kept his hands wet and muddy - a happy state for an organismal biologist. And opportunities to collaborate with like-minded colleagues have taken him to all continents except Antarctica.
As a naturalist, Ed is more focused on ants, plants, frogs, snakes, and birds than on megafauna. But watching an elephant in the field or listening to hippos bellowing at dawn, or seeing pink river dolphins break the mirror-like surface of a blackwater lake and leaves him transfixed!
During free time, when not outdoors looking for birds, reptiles, etc., Ed enjoys gardening, reading, music, cooking, drawing, museums and keeping up with friends and second languages (primarily German, Spanish, Russian), and travel.
Recently retired from the Amazonia Department's curatorial team, he is privileged to be able to share experiences and learn alongside Smithsonian Journeys participants once again.
What Our Travelers Say
Ed is a wonderful lecturer and so knowledgeable and personable. He helped us find species of plants and animals we may never have seen. I was glad he was on the trip.
- Valerie M.
Upcoming Tours
9 days | Starting at: $6,570
Jan 28, 2024 - Feb 5, 2024

From St. Lucia to Barbados aboard the 184-guest Le Bellot
Tour Details ››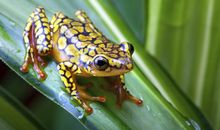 9 days | Starting at: $5,495
Feb 10, 2024 - Feb 18, 2024
Mar 2, 2024 - Mar 10, 2024

Round-trip from Lima Aboard the 36-guest Zafiro
Tour Details ››