Smithsonian Journeys Experts
Debora Heard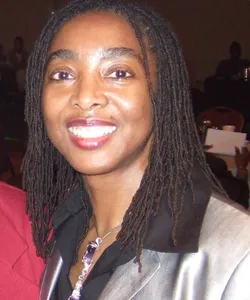 Debora Heard is a Ph.D. Candidate in Anthropology specializing in Nubian Archaeology at the University of Chicago where she has also extensively studied the ancient Egyptian language and history. Her dissertation research analyzes the inscriptions and iconography of Kushite temples dedicated to the gods Amun and Apedemak in Upper Nubia. She situates her research at the intersection of anthropology, archaeology, Egyptology, and Nubian Studies.
Debora has excavated at the 4th Cataract of the Nile River in Sudan as a member of the Oriental Institute Nubian Expedition. For more than 10 years, she has taught courses, given public lectures, and participated in special programming dedicated to ancient Nubia and Egypt at the Oriental Institute, the Kemetic Institute, Chicago State University and, most recently, the University of Nebraska-Omaha. Her audiences have included grade school children, college students, school teachers, museum docents, and general members of the public seeking information about the ancient world. Debora has also served as an intern with the Egyptian and Nubian Collections at the Museum of Fine Arts, Boston and curatorial assistant in the installation of the Robert F. Picken Family Nubian Gallery of the Oriental Institute Museum of the University of Chicago, as well as conducted research at the British Museum, Ashmolean Museum, and the Griffith Institute at the University of Oxford. She looks forward to sharing her passion for Egypt and Nubia with the Smithsonian Journeys tours.
What Our Travelers Say
I very much like the educational aspect of Smithsonian Journeys...the knowledge of their Experts and their ability to relate that knowledge to us.
- Ellen V.
Upcoming Tours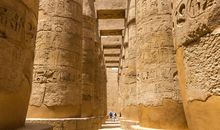 14 days | Starting at: $6,297
Multiple Departures

Featuring Abu Simbel
Tour Details ››