Smithsonian Journeys Experts
Constantine Vaporis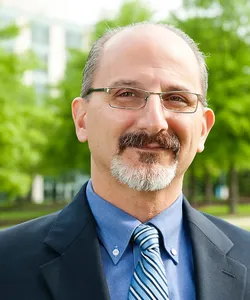 Constantine N. Vaporis is a Professor of History and Founding Director of Asian Studies at the University of Maryland, Baltimore County. Though his research focuses on the Edo period, Professor Vaporis is deeply interested in the entire range of Japanese history and teaches his courses from an East Asian or comparative context. Author of Breaking Barriers: Travel and the State in Early Modern Japan; Tour of Duty: Samurai, Military Service in Edo and the Culture of Early Modern Japan; Voices of the Shogun's Age: Contemporary Accounts of Daily Life in Tokugawa, Japan, 1603-1868 (2nd edition); Samurai. An Encyclopedia of Japan's Cultured Warriors; and (pre-press) The Samurai in Fifteen Lives, he also remains fascinated by contemporary Japan. He has received numerous fellowships for research in Japanese history including a Fulbright Scholar's Award, an NEH Fellowship for College Teachers, an appointment as the 2013-2016 UMBC Presidential Research Professor, and an appointment as a Member at the Institute for Advanced Study in Princeton, N.J. in 2020-21. Having received his Ph.D. from Princeton's East Asian Studies department, he began teaching at UMBC in 1989, has had visiting appointments at The Johns Hopkins University and University of Pennsylvania. He frequently conducts workshops in Japanese history for teachers and museum docents as well as three-day courses on contemporary Japanese and Asian history for various U.S. government agencies. Vaporis first traveled to Japan in 1978 and has continued to travel there almost yearly. He has lived in a number of different cities across the country--Tokyo, Kyoto, Kochi, Hiroshima--for a total of roughly seven years.
What Our Travelers Say
Superb! Lectures were excellent. Always available to answer questions.
- Robert T., Eternal Japan