Smithsonian Journeys Experts
Carrie Weaver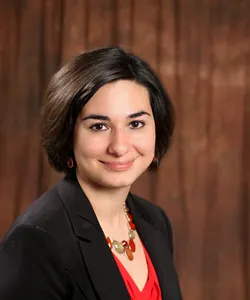 Carrie Weaver is a Mediterranean archaeologist and research affiliate of the University of Pittsburgh. She earned her Ph.D. from the University of Virginia and has been teaching, writing, and researching for over 15 years. Her area of specialization is the art, architecture, and archaeology of the ancient Mediterranean world, with an emphasis on funerary art and architecture, burial practices, and the analysis of human bone. She has excavated in Pompeii and Sicily, and analyzed human remains from Rome, Sicily, Turkey, and the UK. Carrie is the author of The Bioarchaeology of Classical Kamarina: Life and Death in Greek Sicily (University Press of Florida, 2015) and Marginalised Populations in the Ancient Greek World: The Bioarchaeology of the Other (Edinburgh University Press, 2022), and the co-editor of The Ancient Art of Transformation: Case Studies from Mediterranean Contexts (Oxbow Books, 2019).
What Our Travelers Say
I very much like the educational aspect of Smithsonian Journeys...the knowledge of their experts and their ability to relate that knowledge to us.
- Ellen V.