Smithsonian Journeys Experts
Cameron Watson
Originally from the UK, but having traveled extensively all over the world from an early age with his family, Cameron Watson is a writer, translator, copyeditor, and teacher. He went to graduate school in the United States and has a PhD in Basque Studies, with an emphasis in History. He taught Basque and Spanish history as well as that of modern Europe at the University of Nevada, Reno, and he has also been a visiting professor at several universities in Spain. He currently lives in the Basque Country, where he divides his time between freelance work in academic publishing and teaching on studies abroad programs for different US universities. He is the author of the definitive text in English on modern Basque history as well as several other books and articles. He speaks Spanish, Basque, and French and his interests include Basque history and culture and, more broadly, the complex issue of diverse Iberian identities through history.
What Our Travelers Say
I very much like the educational aspect of Smithsonian Journeys...the knowledge of their Experts and their ability to relate that knowledge to us.
- Ellen V.
Upcoming Tours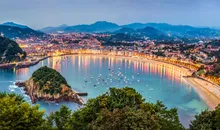 9 days | Starting at: $4,790
Sep 16, 2023 - Sep 24, 2023
Sep 14, 2024 - Sep 22, 2024
Tour Details ››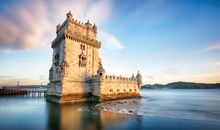 17 days | Starting at: $6,974
Oct 22, 2023 - Nov 7, 2023
Oct 20, 2024 - Nov 5, 2024

Featuring Historic Paradores and Pousadas
Tour Details ››