Smithsonian Journeys Experts
Ashley Arico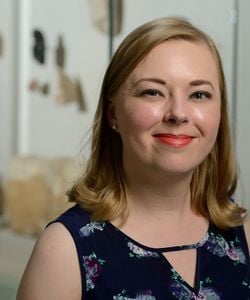 Ashley Arico received her PhD in Near Eastern Studies with a focus in Ancient Egyptian Art and Archaeology from the Johns Hopkins University, where her research examined Egyptian statues as evidence for interactions between Egypt and the Levant in ancient times. She is currently the Associate Curator of Ancient Art at the Art Institute of Chicago. Ashley participated in excavations at the temple of the lioness-headed goddess Mut in Luxor, Egypt for several years, and she has previously held positions at the Johns Hopkins Archaeological Museum, the Walters Art Museum, and the Museum of Fine Arts, Boston. Her interests include tracing how Egyptian artifacts have moved and been interpreted over time from antiquity to today, and particularly in how tourism to Egypt in the late 19th century influenced the formation of Egyptian museum collections throughout the world, including in Chicago.
What Our Travelers Say
Dr. Arico's lectures were excellent. She is knowledgeable and an able, engaging lecturer.
- Smithsonian Journeys Traveler, Ancient Egypt and the Nile
Ashley was a joy and knew the answers to every question I asked. She interacted well with members of our group.
- Smithsonian Journeys Traveler, Ancient Egypt and the Nile
Upcoming Tours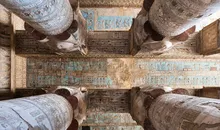 14 days | Starting at: $6,697
Feb 24, 2024 - Mar 8, 2024

Featuring Abu Simbel
Tour Details ››