Smithsonian Journeys Experts
Annie Shanley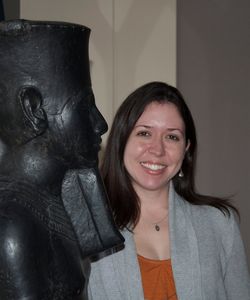 Annie Shanley received her PhD in Egyptian Art from Emory University, where her research focused on the role of the god Seth in New Kingdom royal monuments. For several years she taught art history at Emory University and the University of West Georgia. In 2014, Annie joined the staff of the Michael C. Carlos Museum in Atlanta, Georgia, where she specializes in researching the provenance (ownership history) of objects in the museum's permanent collection. She lectures on ancient Egypt, as well as provenance and the ethics of collecting antiquities to both university classes and the general public across Atlanta. Annie has participated in archaeological field work at the tomb of Parennefer on the Theban West Bank, the Delta site of Mendes, Malkata (the palace site of Amenhotep III) in Thebes, and Tel Megiddo-East in Israel.
What Our Travelers Say
I very much like the educational aspect of Smithsonian Journeys...the knowledge of their Experts and their ability to relate that knowledge to us.
- Ellen V.
Upcoming Tours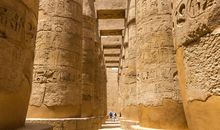 14 days | Starting at: $6,297
Feb 18, 2023 - Mar 3, 2023
Nov 4, 2023 - Nov 17, 2023

Featuring Abu Simbel
Tour Details ››