Smithsonian Journeys Experts
Ana Maria Afzali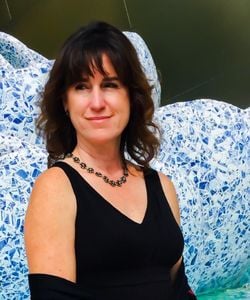 Since 2008 Ana Afzali has led several Smithsonian Journeys groups through Spain and Portugal. She is a Medievalist who specializes in the history and literature of both Spain and Portugal. She is a tenured Professor at Citrus College in Southern California teaching Spanish culture, literature and language courses.
Ana is a scholar of the Iberian Renaissance and she has published extensively on the political and cultural history and literature of Spain and Portugal in the Middle Ages. She is also the author of the book "Modern Spain" (2009) and in 2022 she published a book in Spain about the Spanish Civil War which will be translated into English.
Ana has earned both her Masters and Doctorate degrees in Spanish Literature and Languages from University of California, Los Angeles, where she taught for four years.
A native of Madrid with family roots in Galicia she is also an expert on the Camino de Santiago, which she has hiked several times. Ana has traveled and lectured extensively through Spain and Portugal about various topics and she is the recipient of numerous academic awards including the Distinguished Faculty Award from Citrus College in 2019.
What Our Travelers Say
She was very knowledgeable and very interesting. She was always available to answer any and all questions.
- Kristine R., Portrait of Portugal
A very professional, pleasant and knowledgeable individual
- Hannah C., Barcelona: a One-Week Stay in Spain
Upcoming Tours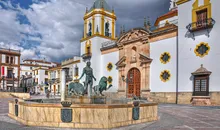 15 days | Starting at: $5,874
Mar 25, 2024 - Apr 8, 2024

Featuring Historic Paradores and Pousadas
Tour Details ››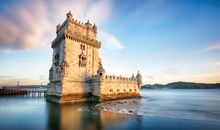 17 days | Starting at: $6,974
Sep 15, 2024 - Oct 1, 2024

Featuring Historic Paradores and Pousadas
Tour Details ››