Smithsonian Journeys Experts
Alia Kate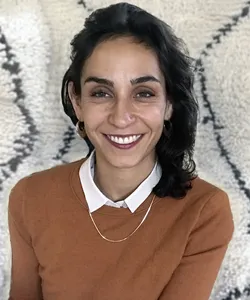 Alia Kate is the owner of Kantara, a fair-trade design business that specializes in Moroccan rugs. Since 2008, Alia has worked directly with weaving cooperatives in Morocco and is committed to fostering economic development of the women artisans through ethical trade. Through Kantara, Alia has presented at numerous conferences, developed an arts/education curriculum, and curated rugs and content for exhibits in museums and galleries.
Alia has cultivated a career that revolves around social innovation, community development, and experiential education. Some of her past experience includes managing the Henry R. Kravis Prize in Nonprofit Leadership at Claremont McKenna College, launching the Social Innovation Program at Sequoyah High School, and designing and leading educational service-learning trips in Costa Rica, Nicaragua, Ecuador, Puerto Rico, the American South, Navajo Nation, and, of course, Morocco. In each of these capacities, Alia has engaged thought leaders in different sectors throughout Los Angeles and the global changemaker community.
Alia has lived and worked in half a dozen countries throughout the world. As a result, she's fluent in French, Spanish, and Arabic. Since cross-cultural communication is at the core of what she does, she's also learned some of the Amazigh languages that are spoken in rural Morocco.
After a decade of leading educational tours for teens and college students, she's thrilled to join the Smithsonian on their tours. Alia is in the process of completing her executive MBA and is a graduate of Oberlin College where she studied international Relations with a focus on the Middle East and North Africa.
What Our Travelers Say
Her input was extremely vital. Her passion for Morocco and its people was evident in her presentations.
- Lynn L., Splendors of Morocco
Knowledgeable, sociable, excellent at both keeping us informed and watching out for participants' needs. Would happily go on another trip with her!
- Nancy V., Splendors of Morocco
Upcoming Tours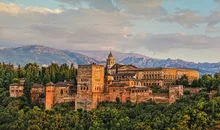 8 days | Starting at: $5,690
Apr 20, 2023 - Apr 27, 2023

Casablanca to Lisbon on the 184-guest Le Dumont-d'Urville
Tour Details ››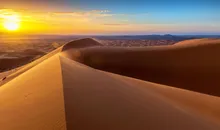 14 days | Starting at: $6,679
Sep 22, 2023 - Oct 5, 2023
Sep 29, 2024 - Oct 12, 2024

From Imperial Cities to the Sahara
Tour Details ››