A cruise offering from Smithsonian Journeys and PONANT 
Cruise four of the five Great Lakes, exploring the islands and coasts of Ontario and Michigan and discovering a wealth of natural wonders and historic sites from Mackinac Island to Georgian Bay.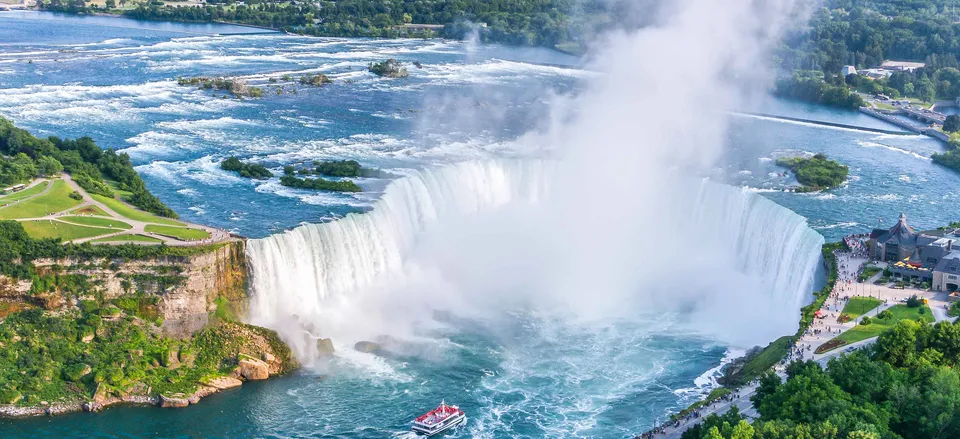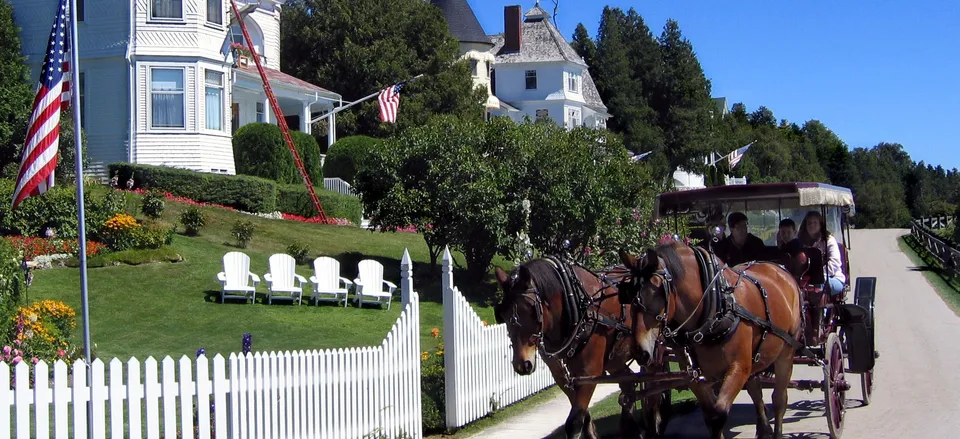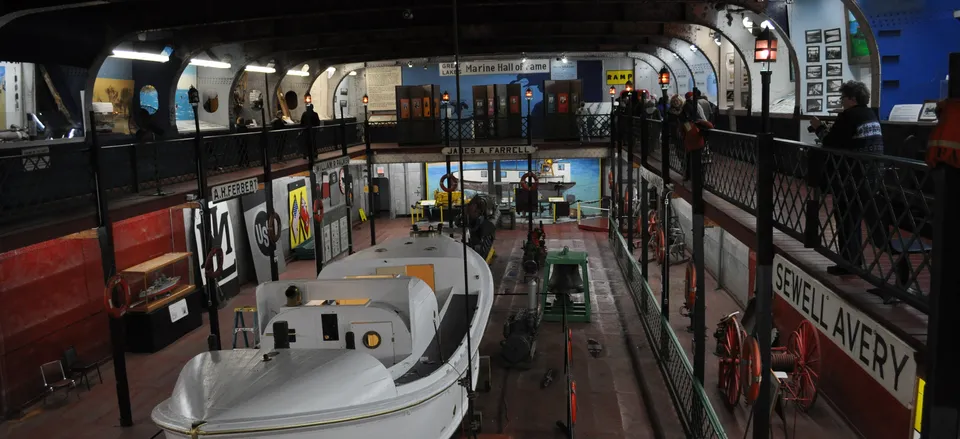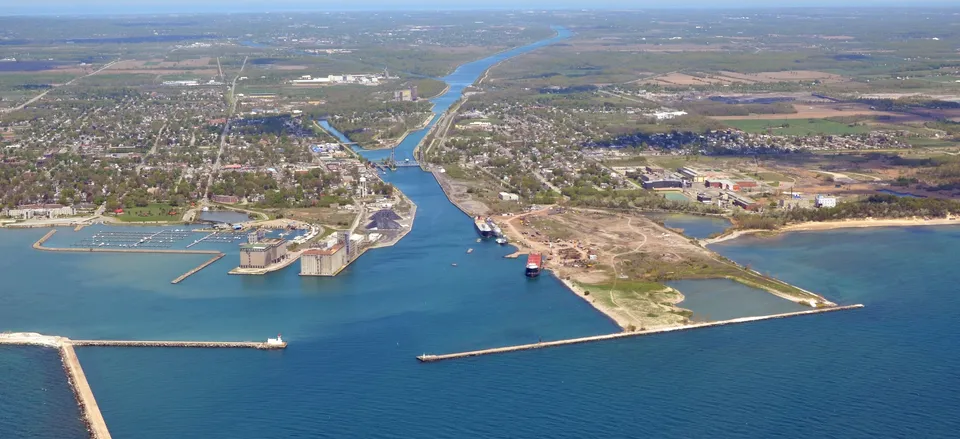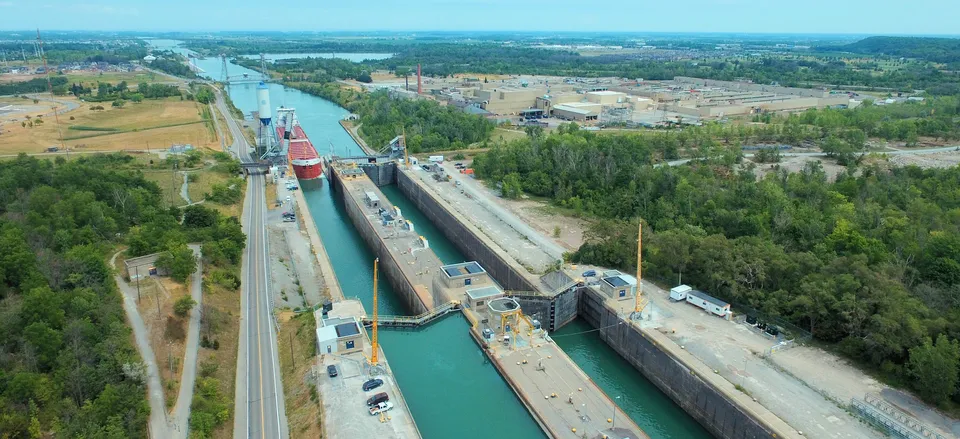 A Voyage along the Great Lakes
From Toronto to Milwaukee
8 days from $7,120
A cruise offering from Smithsonian Journeys and PONANT 
Cruise four of the five Great Lakes, exploring the islands and coasts of Ontario and Michigan and discovering a wealth of natural wonders and historic sites from Mackinac Island to Georgian Bay.
Overview
Pre-Cruise Program — 2 Days, 1 Night
Toronto is Canada's largest city and well worth a full day of exploration. Take advantage of a specially designed program to get acquainted with this vibrant, multicultural city on the shores of Lake Ontario.
Day 1 – Toronto, Ontario, Canada
Arrive at Toronto's Pearson International Airport, where you will be met and transferred to the Fairmont Royal York hotel. A local representative will be present at the hospitality desk in the afternoon to welcome you and to offer suggestions for dining and independent exploration. Join fellow travelers this evening for a welcome cocktail reception. Dinner is on your own.
Day 2 – Toronto | Embark
Following breakfast and check-out from the hotel, embark on a full day tour of Toronto aboard a comfortable coach, whose guide and driver will lead you to some of the highlights of this fascinating city. See the central business district and emblematic CN Tower, visit trendy Yorkville, with its boutiques and chic cafés, and drive along Queen's Quay to see the redeveloped waterfront. A guided tour of the Royal Ontario Museum will introduce you to its impressive collections of European, African, and Asian art, and to its unique First Nations and Indigenous collections. Following some time at leisure and an independent lunch, continue your panoramic tour with visits to Berczy Park, historic St. Lawrence Market, and the Distillery District, an intriguing group of shops, coffee shops, and art studios on cobblestone pedestrian ways that wind among 19th-century buildings that were once a distillery. Your exploration of Toronto comes to an end in late afternoon, when you transfer to the pier and embark your ship.
Your hotel:
The Fairmont Royal York, Toronto's landmark hotel, is located in the heart of Old Toronto. Recently revitalized, the Fairmont offers all of the facilities and services one would expect from a luxury hotel in a world-class city, including two restaurants and access to a health club, spa, and pool.
Your program includes:
1 night at the Fairmont Royal York (or similar)
Transfer and luggage handling from the airport to the hotel on the scheduled program arrival day
Transfer and luggage handling from the hotel to the ship on embarkation day
Welcome cocktail reception on Day 1
Breakfast on Day 2
Sightseeing and programming as noted in the itinerary
Local English-speaking guide
Gratuities for the drivers and local guides
Your program does not include:
Transfer from the airport to the hotel on any day other than the scheduled program arrival day
Personal expenses and other services and meals not mentioned as included in the program
Please note:
It is imperative that your flight arrival details are communicated at least 30 days prior to the beginning of your cruise in order to secure your transfer from the airport to the hotel.
Early check-in and/or late check-out are available depending on availability and at a supplement. An additional night is possible, upon request and depending on hotel availability. Please, contact reservations or your travel agent for further details.
The official currency is the Canadian dollar. Credit cards are widely accepted in hotels, shops, and restaurants.
This pre-cruise program is offered as a package. There will be no refunds for unused accommodations, meals, or excursions.
Program is offered on a space available basis.
Program is subject to change without notice.
To see itinerary, please click on an option below.
2022 / 2023 Itinerary
2022 / 2023 Itinerary
Day 1 — Toronto, Ontario, Canada
Arrive in cosmopolitan Toronto, Canada's largest city, and settle into your cabin this afternoon. Set sail on Lake Ontario in the early evening. (D)
Day 2 — Port Colborne and Niagara Falls
Transit the Welland Canal and arrive in the small port town of Port Colborne early this morning. From here, set out for one of the most famous sites in North America: Niagara Falls, a group of three waterfalls that straddle the border between Ontario and New York. Pass through Chippawa, site of an important battle in the War of 1812, on the drive to the falls. Then board a specially designed vessel for an exhilarating ride to within feet of Horseshoe Falls, the largest and most powerful of the three falls. Enjoy a relaxing afternoon cruising on Lake Erie. Relax with a book in the library, or find a spot on deck to admire the scenery. (B,L,D)
Day 3 — Sailing through Detroit and the St. Clair River
Sail right through Detroit as we navigate the Detroit River, an important commercial waterway linking Lake Erie and Lake St. Clair to Lake Huron. Enjoy panoramic views of the skyscrapers of the former Motor City, where Henry Ford revolutionized the automobile industry and Motown was born. Admire the Ambassador Bridge, which spans the river—and two countries. This steel suspension bridge, more than a mile long, was constructed in 1929 and today carries over 25% of trade between the United States and Canada. Cruise the St. Clair River, which was used by French fur traders in the 18th century to facilitate trade with American Indian tribes. More recently, it has served as integral part of the Great Lakes Waterway, a conduit for freighters transporting lumber, iron ore, and copper from the Great Lakes region to the cities of the Rust Belt. (B,L,D)
Day 4 — Lake Huron: Parry Sound and Georgian Bay
One of the largest freshwater lakes in the world, Lake Huron separates Michigan's Upper Peninsula from Ontario. Comprising the main lake, Saginaw Bay, the North Channel, and Georgian Bay, Lake Huron offers a variety of coastal landscapes, from lush woodlands and rocky crags to the spectacular cliffs. Dock in Parry Sound and set out on the excursion of your choice. Cruise the specially designed Island Queen on Georgian Bay, home to The Thirty Thousand Islands—the largest freshwater archipelago in the world. Navigate this maze of bays, inlets, sounds, and shoals that lie along the southern edge of the Precambrian Canadian Shield. The captain will maneuver close to the islands, allowing for great views of their forests, wetlands, and rocks, as well as their abundant biodiversity. Alternatively, visit Killbear Provincial Park, a World Heritage Biosphere Reserve on the eastern shores of Georgian Bay. On a nature walk here, learn about the unusual geology of the park and learn to read the signs of glacial scouring. Discover beaches, rugged shoreline, windswept pines, and views of The Thirty Thousand Islands. Learn more about the area's flora and fauna on a visit to the Visitor Center.  (B,L,D)
Day 5 — Little Current and Manitoulin Island
Little Current is the gateway to Manitoulin Island, the largest freshwater island in the world. Get acquainted with the indigenous Ojibwe people, part of the M'Chigeeng First Nation. Visit the excellent exhibition and art gallery at the Ojibwe Cultural Foundation and see traditional crafts like bead working and making dreamcatchers. Take part in a smudging ceremony (a cleansing and healing ritual) and a watch a demonstration of a traditional pow-wow. Then enjoy free time in Little Current to stroll the waterfront. Or hike the Cup and Saucer Trail to the highest point on the island—about 1,160 feet—and take in incredible views across forests and lakes. Then sample a selection of Canadian wines, beers, and cheeses, along with locally smoked rainbow trout and whitefish. Alternatively, head to the village of Kagawong for a kayaking expedition on the upper Kagawong River. Paddle calm waters through wetlands and keep your eye out for wildlife. Then walk the riverside trail to the viewing platform for Bridal Veil Falls. Stop at a family-owned chocolate business for a cup of hot cocoa or coffee and a chocolate tasting. (B,L,D)
Day 6 — Sault Ste. Marie, Michigan, U.S.
Located on the northern coast of Michigan's Upper Peninsula, Sault Ste. Marie is one of the oldest cities in the United States. After passing through passport control, embark on one of two excursions. Take a scenic drive to Tahquamenon Falls State Park for a visit to the stunning Upper and Lower Falls and enjoy a leisurely forest walk. Continue to the Great Lakes Shipwreck Museum to learn about the maritime history of the area. Visit the lightkeeper's quarters Whitefish Point Light Station, and if you wish, climb the lighthouse tower, in continuous operation for 155 years. Or drive to the Sault Lock Viewing Station and Interpretive Center to experience the engineering marvel of the Soo Locks. Visit the Valley Camp Museum Ship, a freighter that served on the Great Lakes for almost 50 years. Its massive cargo holds now contain 20,000 square feet of exhibits, displaying artifacts, paintings, and other items related to the maritime history of Lake Superior. Then board a chartered SOO Locks boat for a cruise to the Soo Locks, where your boat is raised 21 feet to enable it to enter Lake Superior. Return to the harbor via the historic Canadian Lock, and sail past St. Mary's rapids to Sault Ste. Marie. (B,L,D)
Day 7 — Mackinac Island and Lake Michigan
Step back in time on tiny Mackinac Island, a former fur trading center located between Michigan's Upper and Lower Peninsula. Originally inhabited by American Indians, then occupied by French and British colonists, this island still retains an atmosphere of yesteryear, with Victorian-style buildings and elegant horse-drawn carriages. Climb aboard a horse-drawn carriage for a guided tour of the island. View the iconic Grand Hotel, which has hosted five U.S. presidents, Thomas Edison, and Mark Twain. Enjoy breathtaking views of Lake Huron from Arch Rock, and explore the Carriage Museum. Then venture into the living museum of Fort Mackinac, the site of an important battle during the War of 1812. See exhibits and re-enactments that illustrate what life was like for the families who lived in this army outpost — from military training and battles to medical treatments and the challenges of family life. This afternoon, sail Lake Michigan past forests bright with fall colors, cliffs, and beaches and dunes as far as the eye can see. (B,L,D)
Day 8 — Milwaukee, Wisconsin/Return Home
Disembark in Milwaukee, nestled on the shores of Lake Michigan, and transfer to airport for your flight home. (B)
Included meals are denoted as follows: Breakfast (B), Lunch (L), Reception (R), Dinner (D)
Related Tours