Climb aboard the Golden Eagle Danube Express and journey through four Central European countries during the holiday season. You'll discover amazing architectural gems, layers of fascinating history, and festive Christmas Markets from Budapest to Prague and beyond.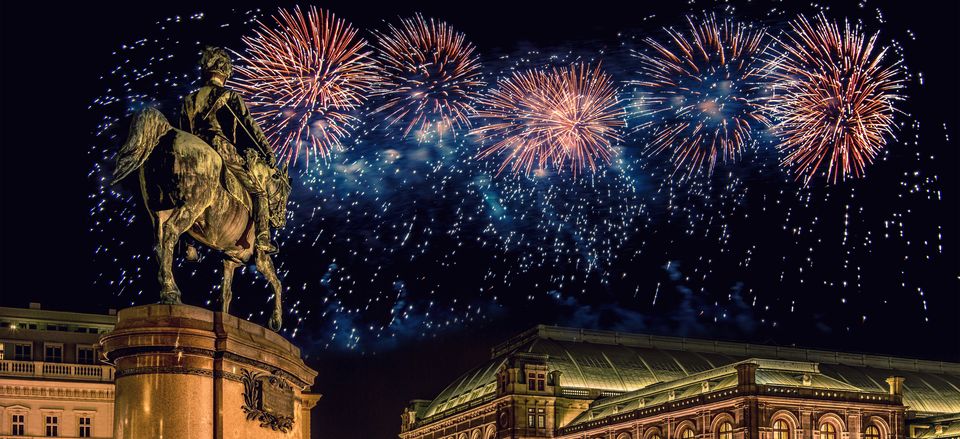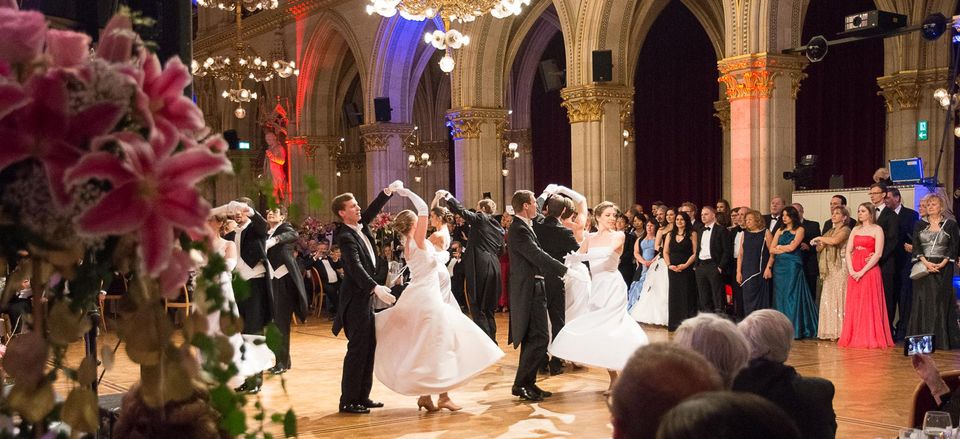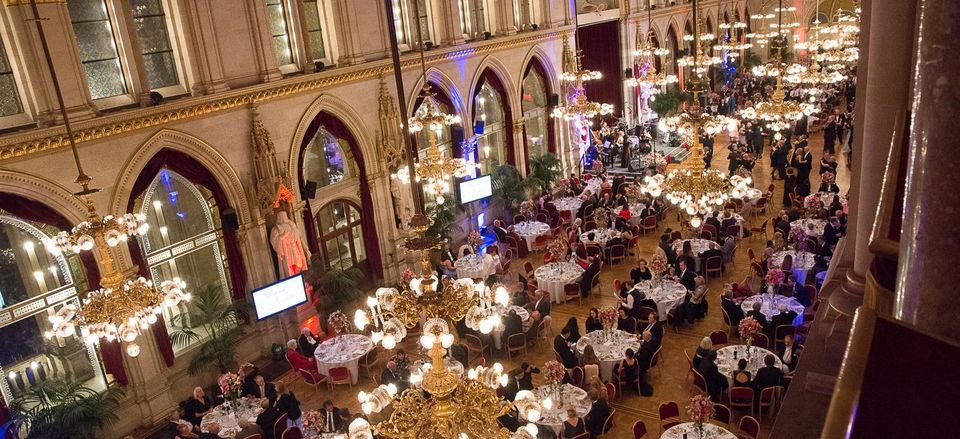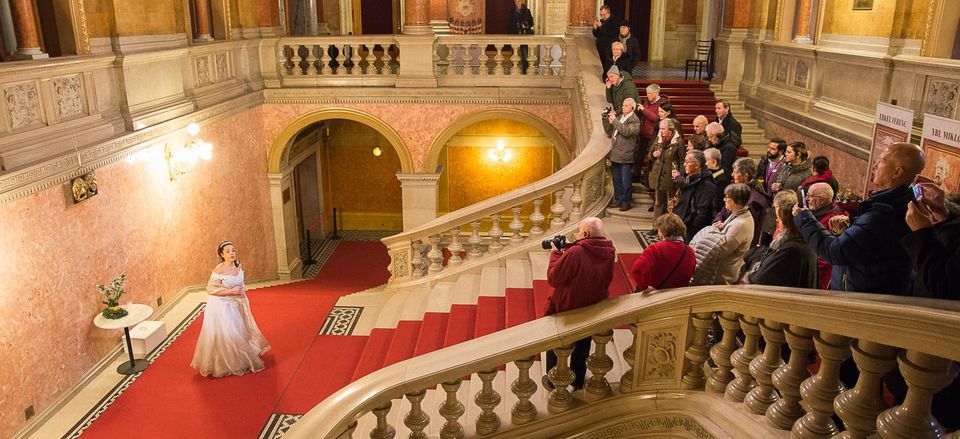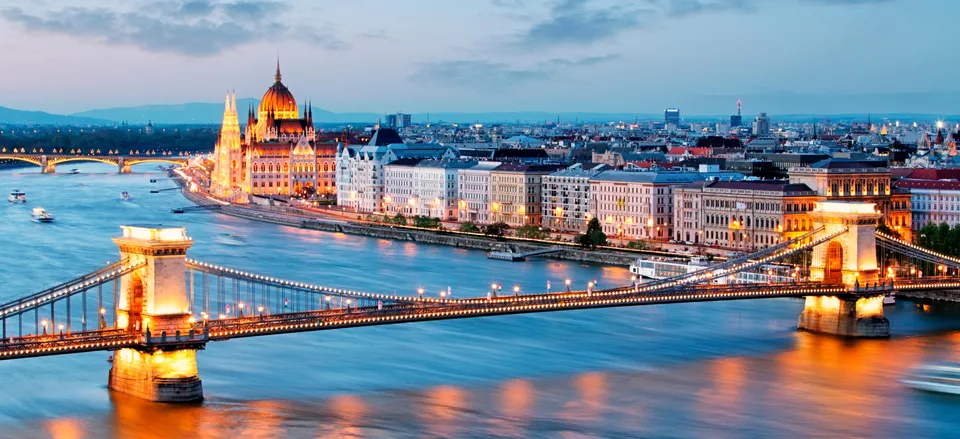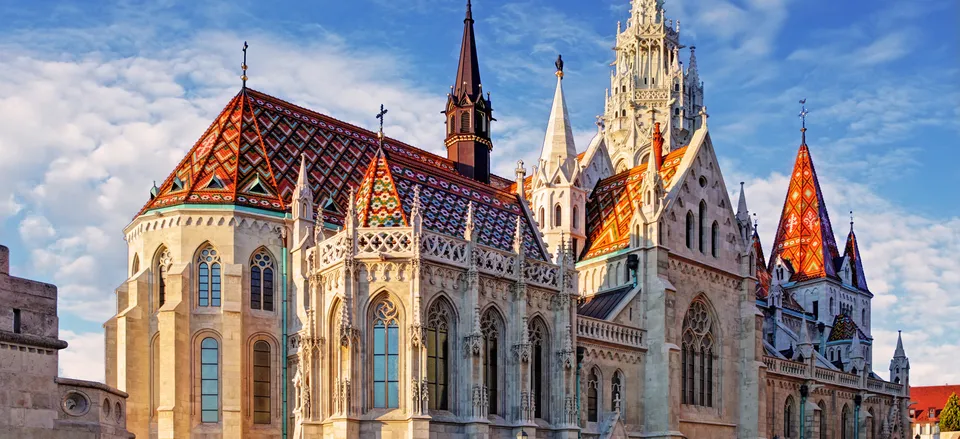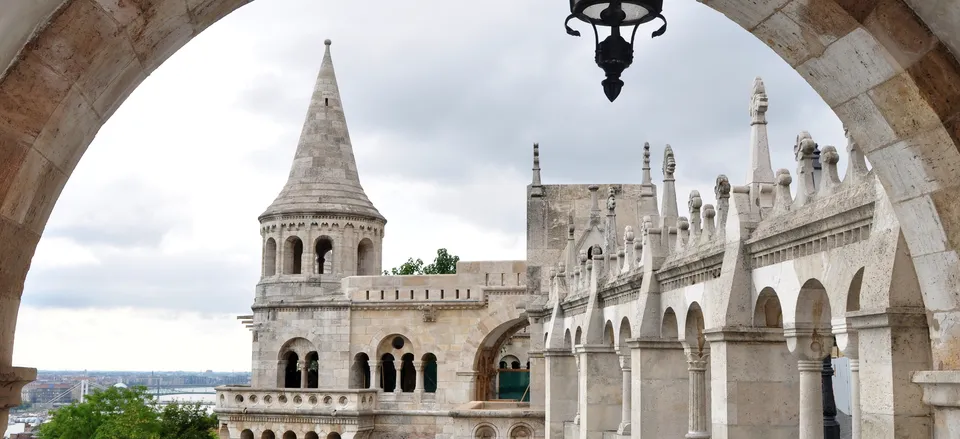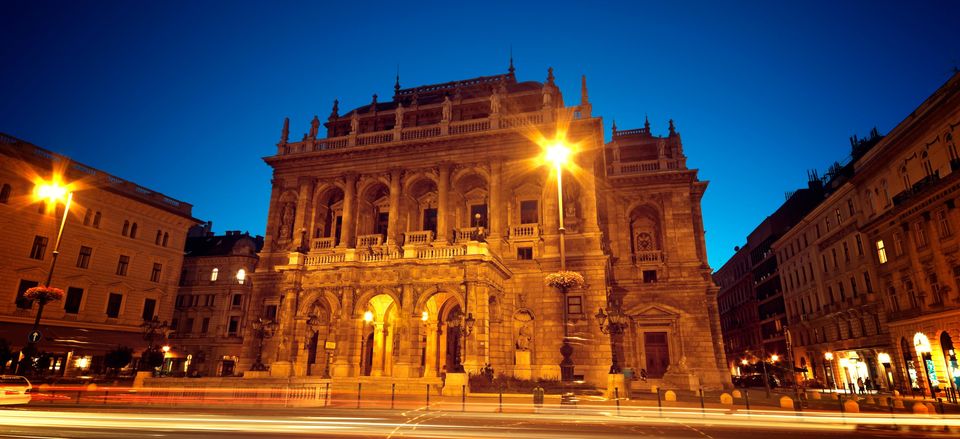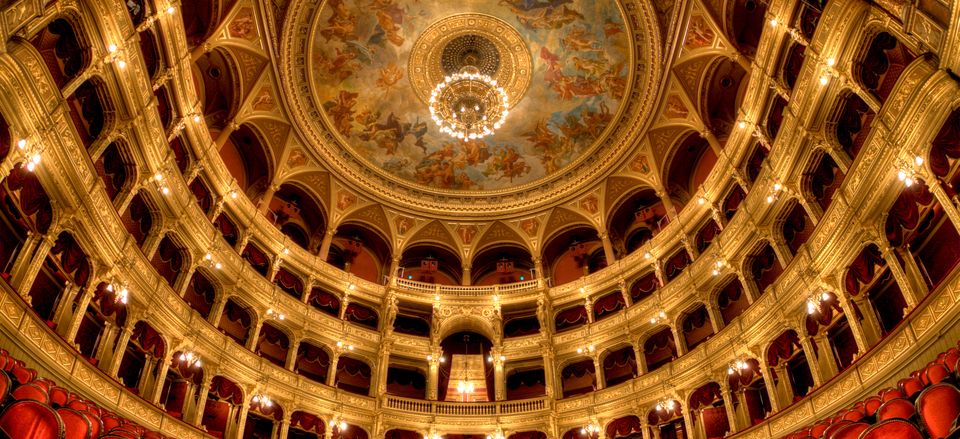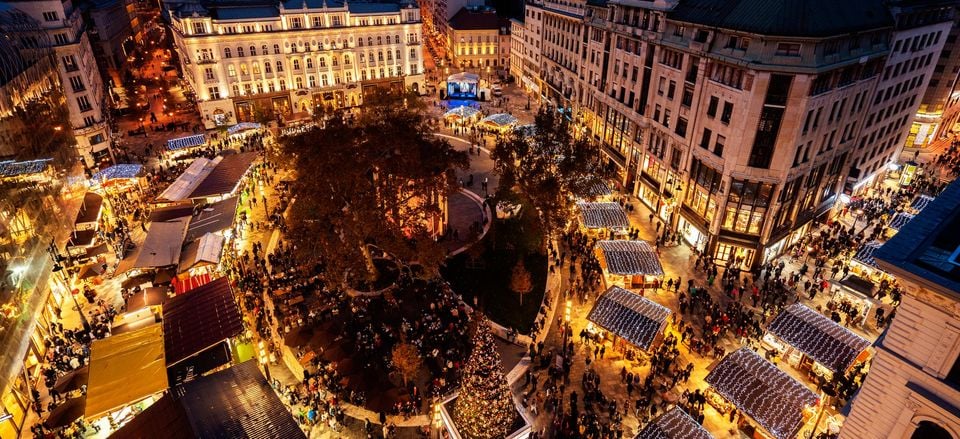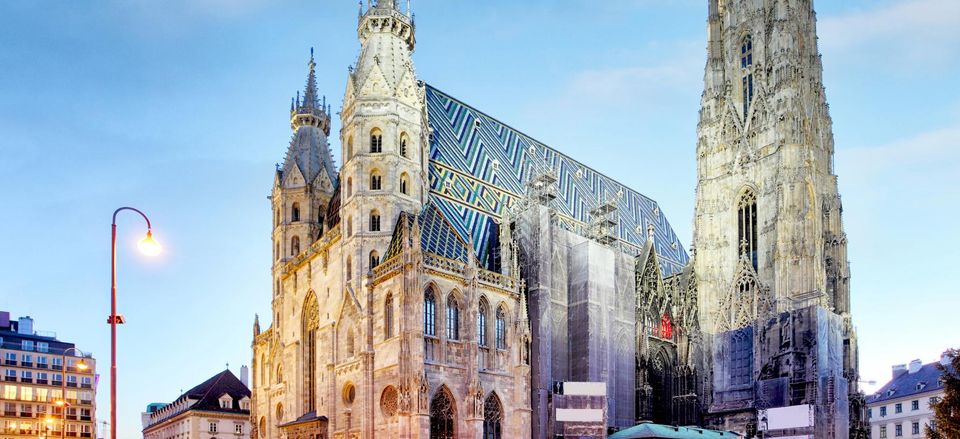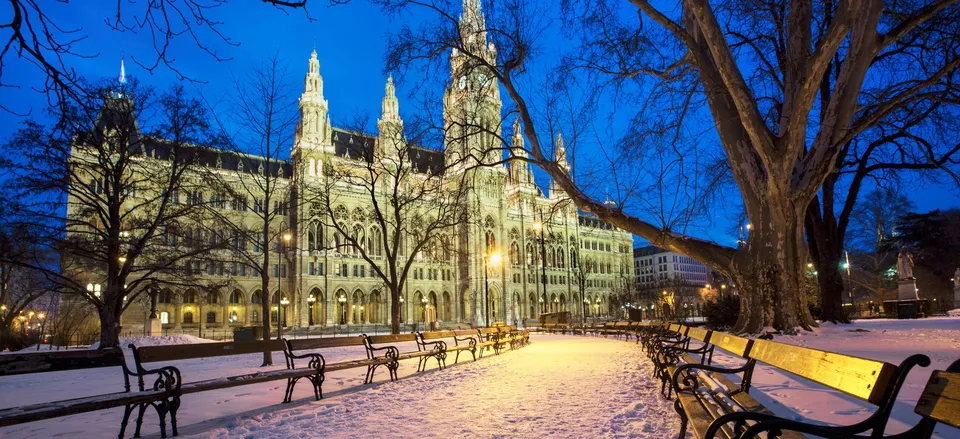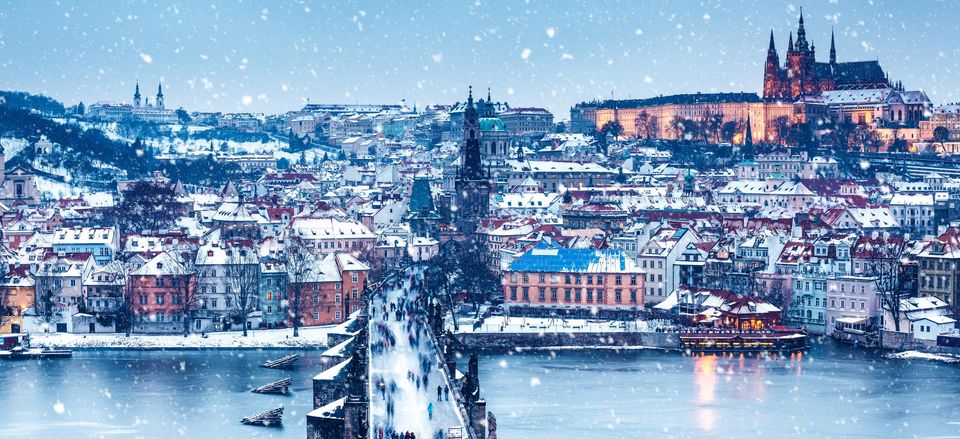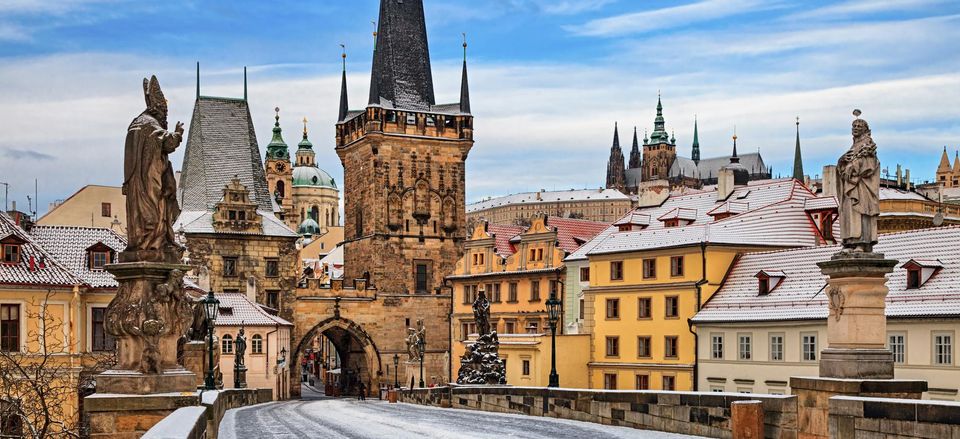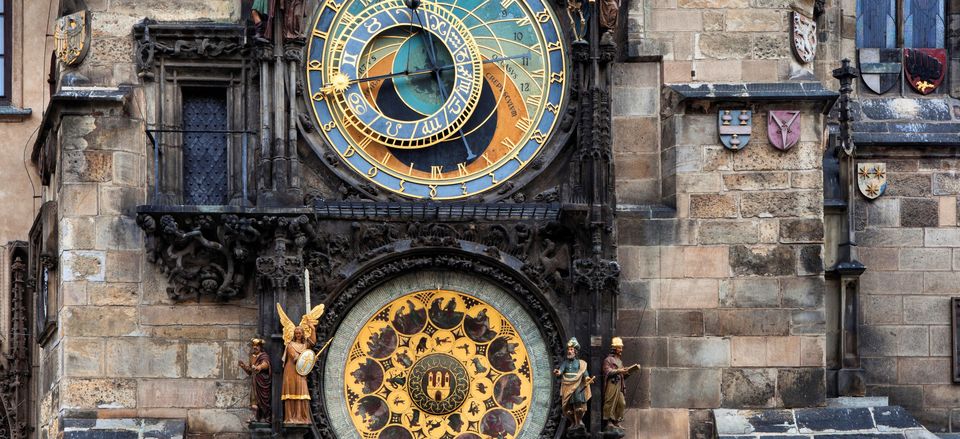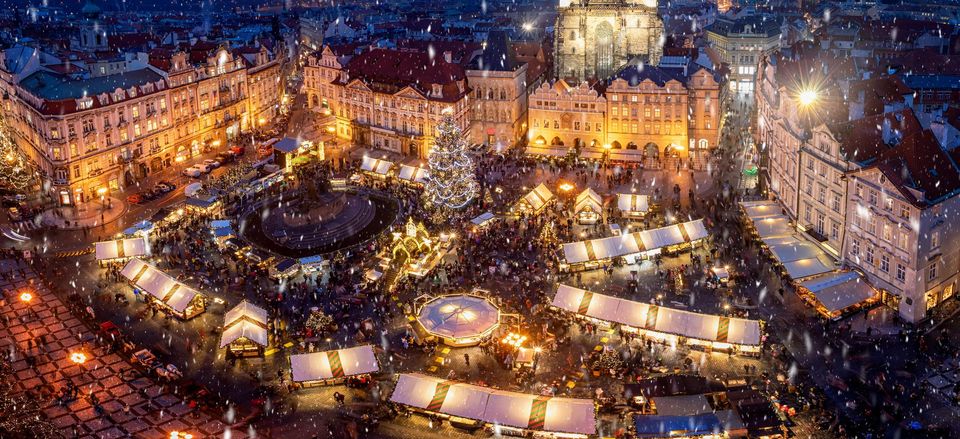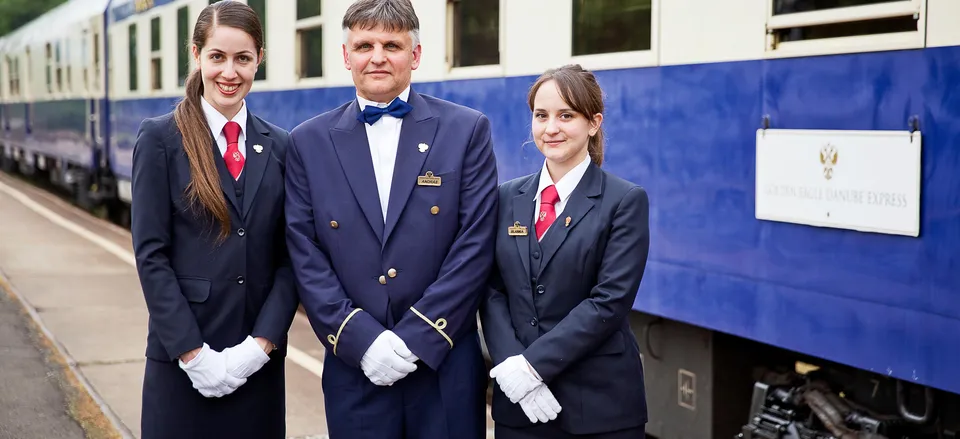 New Year's in Europe: Vienna, Prague, and Budapest by Deluxe Rail
With a Special New Year's Eve Gala in Vienna
10 days from $13,995
Climb aboard the Golden Eagle Danube Express and journey through four Central European countries during the holiday season. You'll discover amazing architectural gems, layers of fascinating history, and festive Christmas Markets from Budapest to Prague and beyond.
SPECIAL OFFER
Save $1,000 per person when you book today! (Limited availability. Book early to ensure your place.)
Overview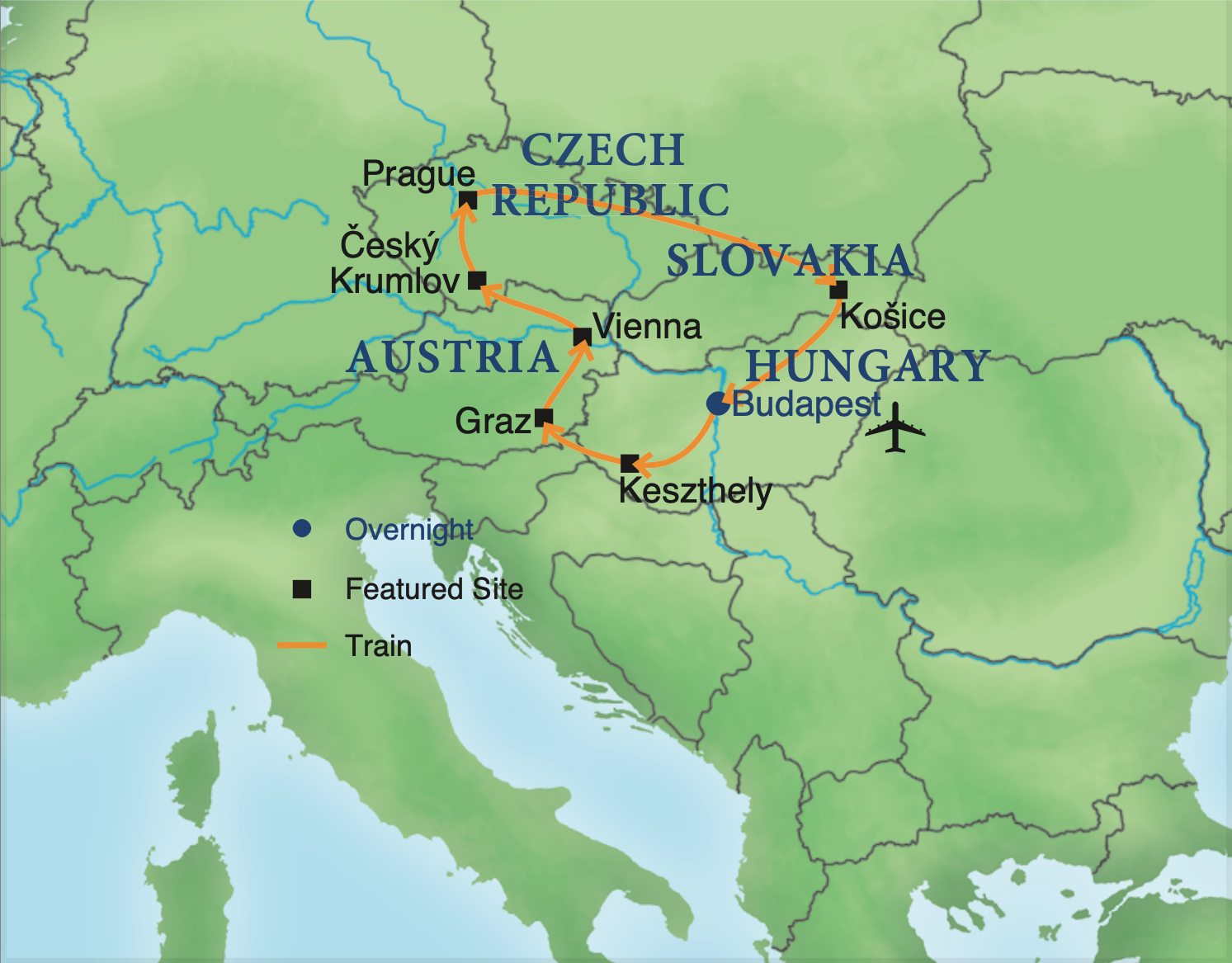 Immerse yourself in the enchantment of Old World rail travel, making your way through four Central European countries aboard the stylish Golden Eagle Danube Express. Trace history in Budapest and Prague, where civilizations and empires have flowered and faded; and toast the New Year at a gala event in magnificent Vienna. Discover many layers of architectural treasures on the shores of Hungary's Lake Balaton, in the beautifully preserved Czech town of Český Krumlov, and in Košice, Slovakia—a European Capital of Culture in 2013. As you roll from one fascinating city to the next, soak up the holiday ambiance in Christmas markets and festive old towns and encounter five World Heritage sites.
Highlights Include
Travel by Private Train: Start off your train journey in the secret Royal Waiting Room, once reserved for the Habsburg family. Then settle into your private cabin aboard the deluxe Golden Eagle Danube Express and enjoy the nostalgia of train travel as you journey in a loop through Hungary, Austria, the Czech Republic, and Slovakia. Take in stunning scenery while sharing drinks with new friends in the comfortable lounge, and dine in luxury as you are carried through Central Europe.
Budapest: Tour Buda and Pest, located on each side of the Danube. Visit sites linked to the Hapsburgs, such as the Royal Palace and Matthias Church, and examine architectural marvels from the neo-Gothic Parliament to the opulent Opera House. Enjoy free time to explore the city's Christmas markets.
Lake Balaton: Venture to lakeside Keszthely, a centuries-old summer retreat for Central Europe's aristocrats, and explore the magnificent Festetics Palace and the impressive collections of art and furnishings housed within.
Vienna: Ring in the New Year in Viennese style at a champagne reception and a special New Year's dinner at the city's iconic Rathaus. Cap off the night with a balcony view of the city's fireworks, then the next morning start the New Year with an exclusive brunch at the historic Palais Coburg.
Historic Old Towns: Set off on guided walking tours of three Old Towns with exceptional architecture and Old World ambiance: the World Heritage sites of Graz, Austria, and Český Krumlov, Czech Republic, and Slovakia's Košice, a 2013 European Capital of Culture.
Prague: Explore the storied sites of this vibrant city's Old Town, including Charles Bridge, Prague Castle, and the Jewish Quarter. Attend a private concert and take free time to discover more on your own.
To see itinerary, please click on an option below.
Itinerary
Itinerary
Day 1 — Depart for Budapest, Hungary
Day 2 — Budapest
Arrive in Budapest and transfer to your hotel in the heart of the city. Gather for a welcome reception and dinner this evening. (D)
Day 3 — Budapest
Split by the Danube River, Budapest is composed of two cities with very different characters: ancient Buda, a charming enclave of winding streets and hills, and Pest, a former trading center now known for its grand imperial architecture and city squares. Begin your day exploring Buda's baroque Royal Palace, once the summer home of Emperor Franz Josef, and the 13th-century Matthias Church, where Habsburg coronations took place. See the Citadel and Fisherman's Bastion, and take in expansive city views from Gellert Hill. Descend to Pest for a city tour that includes St. Stephen's Cathedral; Heroes Square; and the opulent Opera House, whose façade is adorned with statues of some of history's greatest composers. The afternoon is yours to discover the city as you wish. You might meander among the abundant produce and wine stalls of the Great Market Hall, visit one of the city's famous thermal baths, or venture into a Christmas market to soak up the holiday spirit. (B,L)
Day 4 — Keszthely
After breakfast, transfer to Budapest's Nyugati station for a morning reception at the Royal Waiting Room, where the Habsburg family would relax in peace and security during their rail journeys throughout the empire. Board the Golden Eagle Danube Express private train and settle into your comfortable cabin. Gather for lunch in the dining car as the train heads for the shores of Lake Balaton, Central Europe's largest freshwater lake. Warm and shallow, the lake was a favorite summer destination for the aristocracy for centuries, and still boasts villas built during the height of Habsburg rule. Make a stop in in Keszthely, a small spa town with over 750 years of history on the western shore of the lake. See its wide range of architectural styles set amid lush greenery, and tour the opulent Festetics Palace, once home to one of the wealthiest and most influential families in Hungary's long history. Back on the train, enjoy a drink in the lounge car followed by dinner as you journey across the Great Hungarian Plain to Austria. (B,L,D)
Day 5 — Graz and Vienna
Your first stop in Austria is Graz, a lively university town with a long history forged by the Romans, Bavarians, and Slavs. Take a walking tour of its Old Town, a World Heritage site of steep, red roofs; Renaissance and baroque architecture; and a hilltop imperial castle. Stroll winding alleyways to markets and courtyards, and follow the River Mur, which has defined the city since prehistory. Alternatively, take part in a pumpkin-seed oil tasting accompanied by bread and wine, or enjoy free time. Sit down to lunch on board as you travel to Vienna, Austria's capital and also the capital of the Austro-Hungarian Empire from 1867 to 1918. Explore the Innere Stadt, or Old Town, and visit St. Stephen's Cathedral, which dates back to 1147. Tonight, toast the New Year at a gala dinner inside the Rathaus, or City Hall, the symbol of Vienna. Celebrate with a special dinner, music by the renowned Wiener Hofball Orchestra, waltzing, and a view of fireworks over the city from the Rathaus balcony. (B,L,D)
Day 6 — Vienna
Greet the new year with a festive brunch at the magnificent Palais Coburg, a 19th-century palace where Johann Strauss premiered two of his works. Here, witness the live transmission of the New Year concert from the Vienna Philharmonic Orchestra. Then choose to visit the World-Heritage listed Schönbrunn Palace, a hunting lodge-cum-imperial palace surrounded by lovely gardens.
Or travel to the 12th-century Heiligenkreuz Abbey, the oldest continuously inhabited Cistercian monastery in the world, known for its chorus of monks who sing Gregorian chants. Return to the train for dinner and an evening journey into the Czech Republic. (B,L,D)
Day 7 — Český Krumlov and Prague
Immerse yourself in the timeless beauty of Český Krumlov, a World Heritage site set within a horseshoe bend of the Vltava River that is filled with remarkably well-preserved Gothic, Renaissance and baroque buildings. Stroll its cobbled streets and squares on a guided tour, and see the immense 13th-century castle perched at the river's edge. You'll have free time to meander through this delightful town before your lunchtime departure. This afternoon, arrive in Prague, known as the "City of a Hundred Spires." On a tour of the World Heritage-listed Old Town, see the extraordinary Prague Astronomical Clock—mounted on City Hall in 1410 and still working—and stroll across the graceful arches of Charles Bridge. Then delve into the Jewish Quarter, home Europe's oldest synagogue, a marvel of Gothic architecture where the faithful have worshipped for more than 700 years. Tonight, enjoy dinner in town and a private concert before returning to the train. (B,L,D)
Day 8 — Prague
Climb aboard a historic tram and wind your way through the Old and New towns on your way to Prague Castle. Set on a steep hill above the Vltava River, the castle began as a walled fortress in the ninth century and grew with each successive ruler to become one of the world's largest castles. Venture into this sprawling complex where kings and emperors reigned, and tour its many sites, from St. Wenceslas Chapel, adorned in precious stones, to the 16th-century Lobkowicz Palace, where you'll enjoy lunch. Take advantage of free time this afternoon to explore this captivating city—and its Christmas markets—on your own. Enjoy dinner as the train heads east toward Slovakia this evening. (B,L,D)
Day 9 — Košice, Slovakia and Budapest, Hungary
Slovakia's second-largest city, Košice, is an often overlooked treasure trove of architecture that was named a European Capital of Culture in 2013. Discover the city's many historic buildings on a guided tour, including the Gothic St. Elizabeth's Cathedral—Slovakia's largest; the medieval St. Urban Tower; the ornate State Theater and its musical fountain; and the rococo Town Hall. Sit down to your final lunch on board before disembarking in Budapest this afternoon. Tonight, celebrate your holiday journey at a farewell dinner. (B,L,D)
Day 10 — Depart for home
After breakfast, transfer to the airport for your onward flight. (B)
Included meals are denoted as follows: Breakfast (B), Lunch (L), Reception (R), Dinner (D)
Related Tours