See the magnificent landscapes of Grand Teton and Yellowstone National Parks transformed by the winter snows. Explore these parks with naturalist guides on wildlife tours and excursions by snowshoe and snowcoach.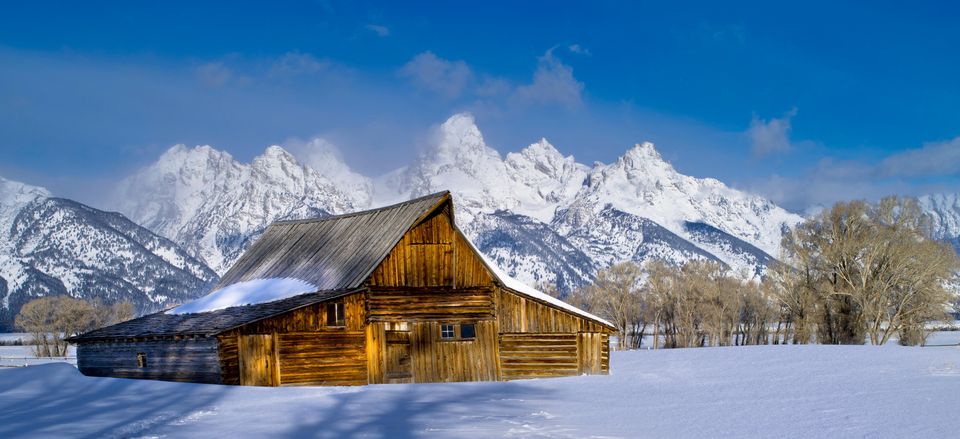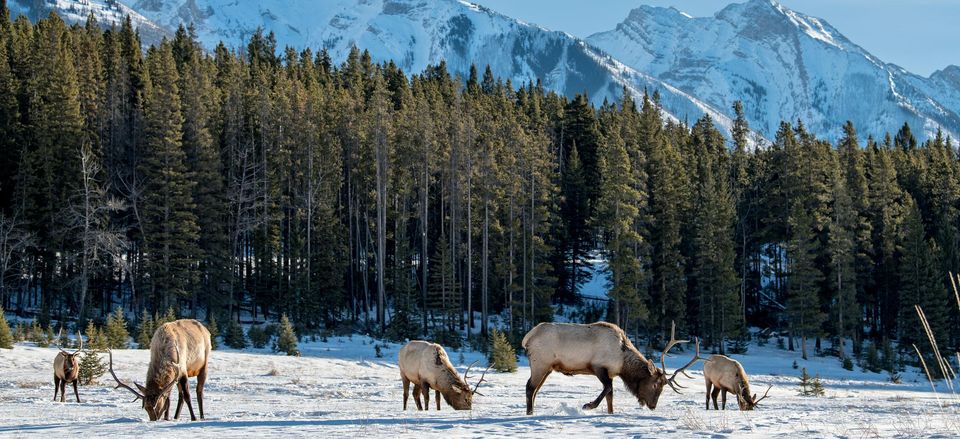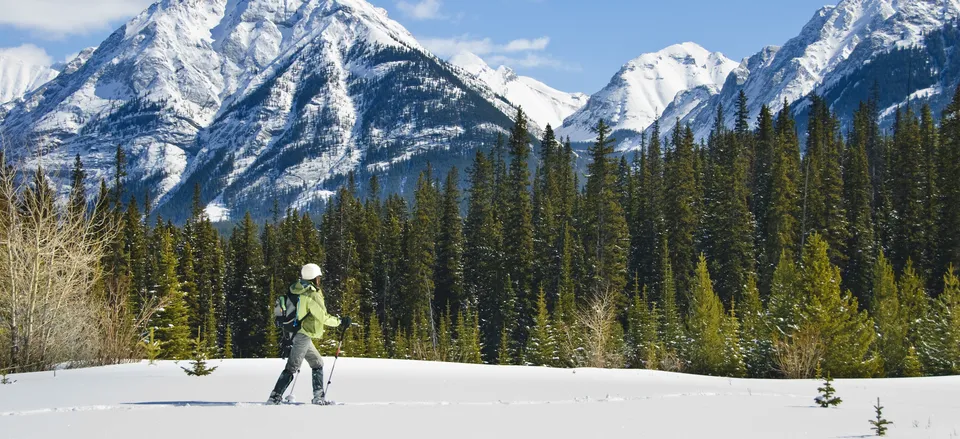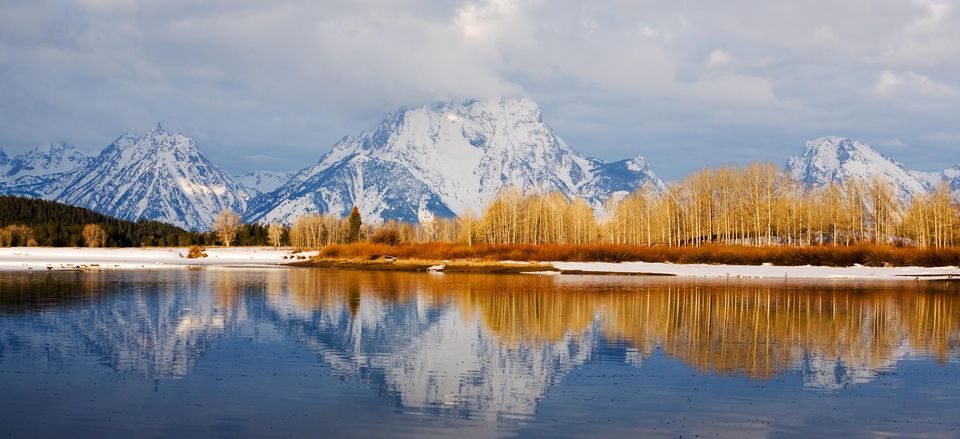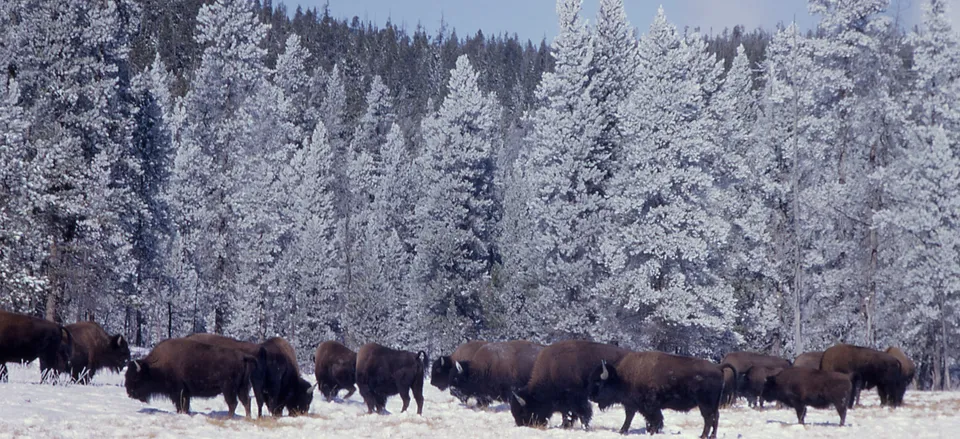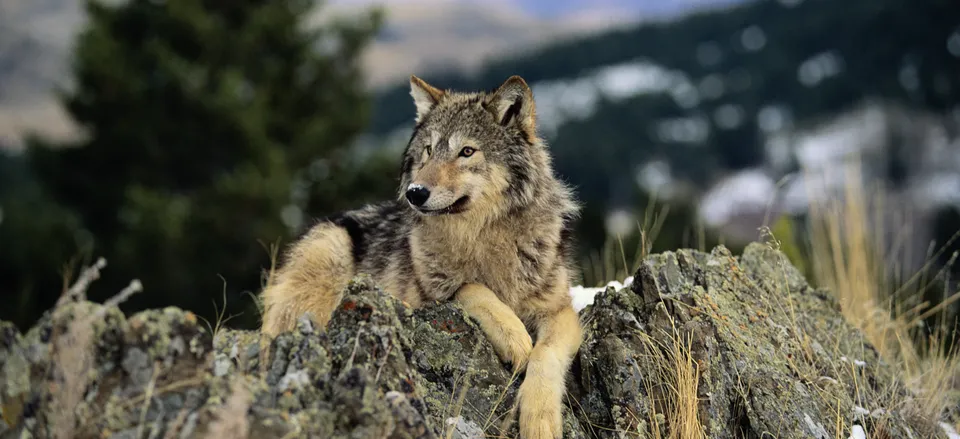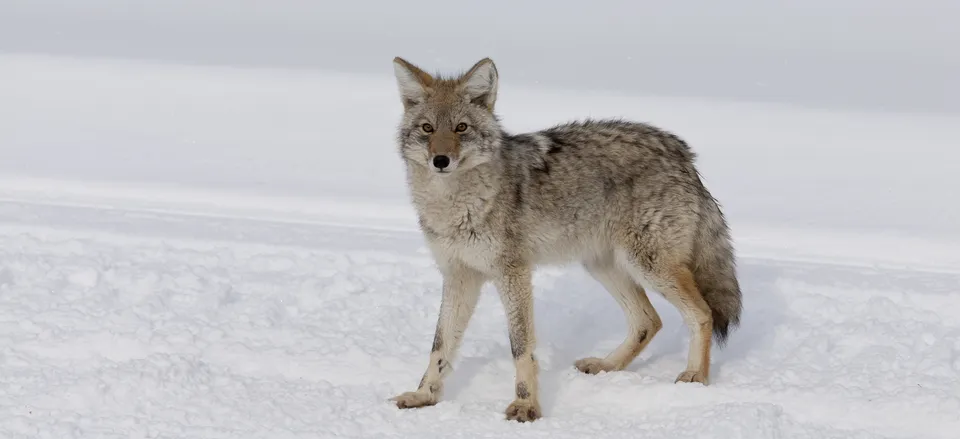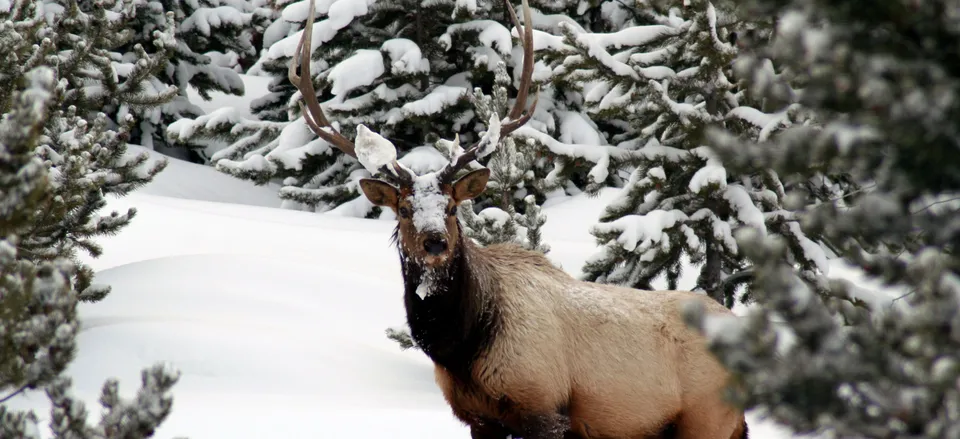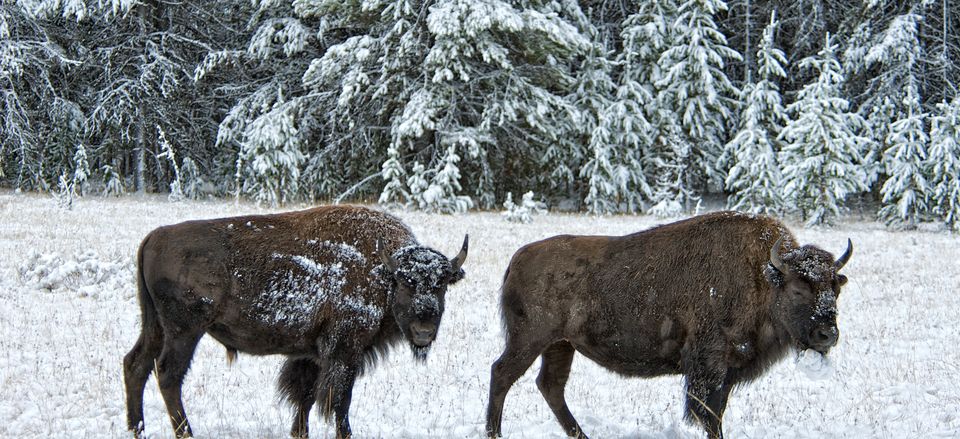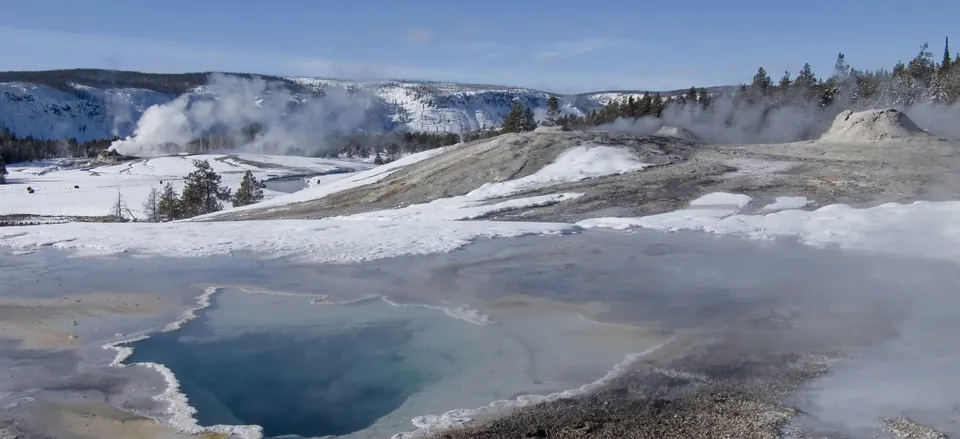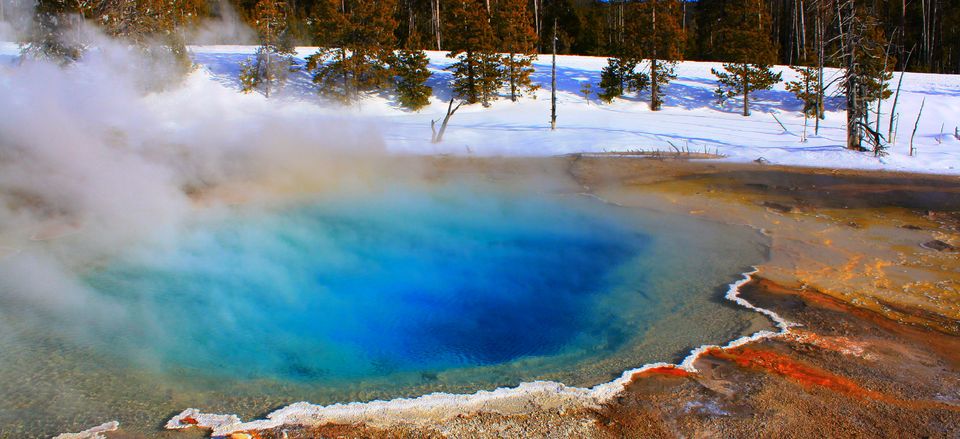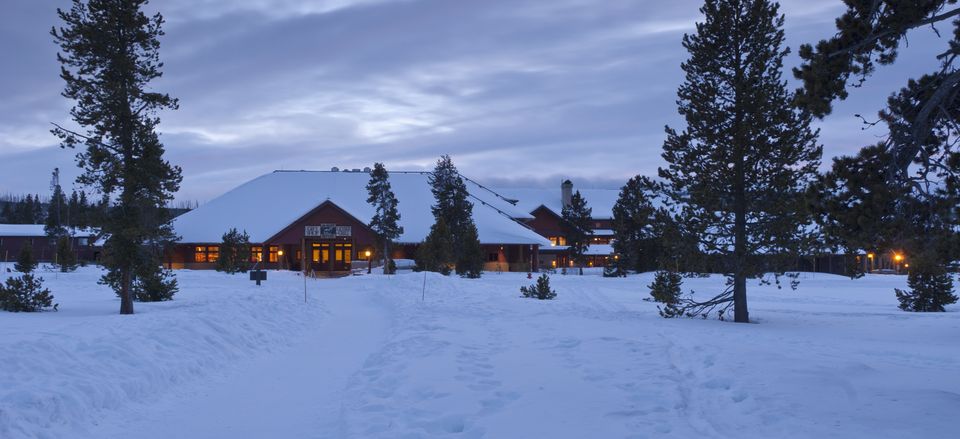 Winter in Yellowstone and Grand Tetons: A Tailor-Made Journey
9 days from $6,800
See the magnificent landscapes of Grand Teton and Yellowstone National Parks transformed by the winter snows. Explore these parks with naturalist guides on wildlife tours and excursions by snowshoe and snowcoach.
Overview
The following itinerary is a sampling of the experiences that we offer on a tailor-made journey to Wyoming. Working with our country specialists, you can customize your itinerary to fit your timing, your budget, and your interests, including accommodations, activities, and the places you visit.
Experience Wyoming's celebrated national parks in winter and be rewarded with enchanting snowy scenes, fantastic wildlife-viewing opportunities, and far fewer crowds than the summer months. You'll spend time in the lively town of Jackson, and spot wildlife on tours of Grand Teton National Park and at the National Elk Refuge. Then head into Yellowstone National Park to encounter geysers and gem-colored mineral pools set off by the wintry landscape. From your base at two lodges within the park—Old Faithful Snow Lodge and Mammoth Hot Springs Hotel—discover Yellowstone's many wonders on small-group tours and while exploring its trails on your own.
Highlights Include
Watch the sunrise in Grand Teton National Park on a wildlife tour with a naturalist guide.
Experience Yellowstone's winter wonderland on an all-day excursion in the comfort of a heated snowcoach.
Set out on a guided snowshoe excursion in the Tetons, and try your hand at cross-country skiing in Yellowstone.
Seek out wolves and other wildlife with a private guide on a visit to Yellowstone's Lamar Valley.
To see itinerary, please click on an option below.
Sample Itinerary
Sample Itinerary
Day 1 – Jackson, Wyoming
Upon arrival in Jackson, make your own way to your hotel. The rest of the day is yours to relax and unwind or explore the town at leisure.
Day 2 – Jackson
Rise early as your private guide will pick you up for a small-group sunrise tour in Grand Teton National Park. Spend two to three hours in the park, using a scope to watch herds of elk, lone coyote, and moose. With some luck, you may even spot wolves seeking out their prey or a bald eagle perched on a branch overlooking Grand Teton's winter wonderland. When you arrive back in Jackson, you will have the afternoon to enjoy the town and its surroundings. We recommend taking a walk down to Jackson Hole Visitor Center to see some of the possibilities for exploring the area. One of our favorites: a sleigh ride to the National Elk Refuge, the wintering grounds for some 11,000 elk as well as bighorn sheep, bison, and other species.
Day 3 – Jackson
Get immersed in the tranquility of the wilderness on a snowshoeing excursion with a small group this morning. Your guide will pick you up from your hotel and take you to a secluded location within the national forest or Grand Teton National Park. During another afternoon at leisure, consider a walk among the boutiques and galleries around Jackson Square.
Day 4 – Yellowstone National Park
Get an early start this morning, as your driver-guide picks you up at the hotel before dawn for a shared transfer to Yellowstone National Park. Arrive just in time to enter the park at sunrise, which makes for a magical experience as you watch Yellowstone's snowy landscapes awaken. As you drive through the lower loop en route to Old Faithful Snow Lodge, admire the magnificent winter scenery and learn about the park's geology and wildlife. You have the rest of the day to explore the area around the lodge. Hike along cross-country ski trails or take a walk on the boardwalks of the Upper Geyser Basin to discover the area's fascinating geothermal activity.
Day 5 – Yellowstone National Park
Today, climb into a snowcoach for a full-day small-group tour of Yellowstone National Park with an experienced guide. View snow-covered forests, the frozen waterfalls of the Grand Canyon of the Yellowstone, and steaming geysers from the comfort of your heated vehicle. There will be plenty of opportunities to get out for short walks, and ample time for wildlife watching throughout the day. Along with plenty of bison and breathtaking scenery, you may spot otters, bald eagles, wolves, and coyotes.
Day 6 – Yellowstone National Park
Enjoy the day to experience the park as you wish. Go snowshoeing or rent cross-country skis and hit the trails that start right at the lodge's front door. Or sign up for a guided winter photo safari.
Day 7 – Yellowstone National Park
After breakfast, meet your snowcoach at the lodge and travel north towards Mammoth Hot Springs. The journey takes approximately four hours, and includes stops along the way at well-known geysers, bubbling mud pots, and lookout points. Upon arrival at Mammoth Hot Springs, relax in the bar with a hot chocolate.
Day 8 – Yellowstone National Park
Your private guide will pick you up before sunrise to head out into Yellowstone's most wildlife-rich area: the Lamar Valley. Spend the morning exploring this area with your naturalist guide, watching for moose, coyote, bighorn sheep, bison, and even wolves. Learn about the reintroduction of wolves into Yellowstone and gain insight into their fascinating social structure and behavior. You may have the chance to see them playing, feeding, and interacting in their natural habitat. A breakfast of fresh fruit, oatmeal and snack bars is provided as you enjoy the wide open scenery of the Lamar Valley.
Day 9 – Bozeman, Montana
Today, bid farewell to Yellowstone as your private transfer takes you out of the park and through picturesque Paradise Valley on the way to the airport in Bozeman.
Included meals are denoted as follows: Breakfast (B), Lunch (L), Reception (R), Dinner (D)
Related Tours