Immerse your family in New Zealand's vibrant cities and enchanting landscapes on a 15-day journey from Auckland to Queenstown that includes the Abel Tasman National Park, the Milford Sound, and sites featured in the Lord of the Rings trilogy.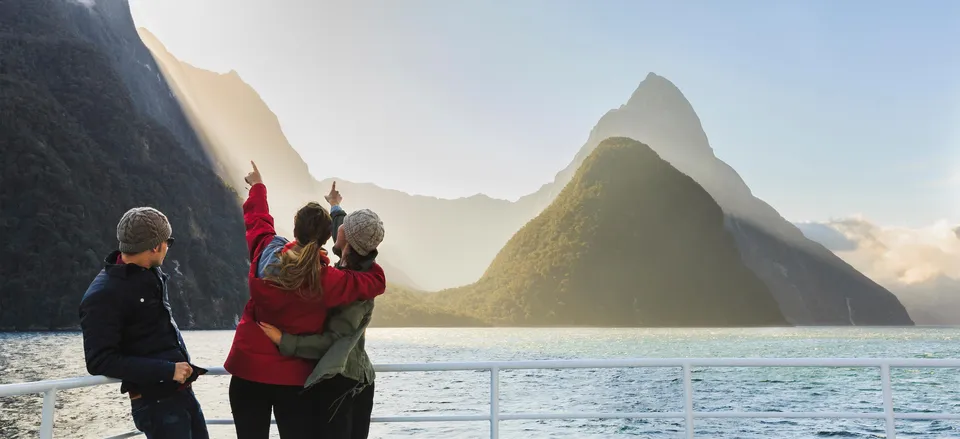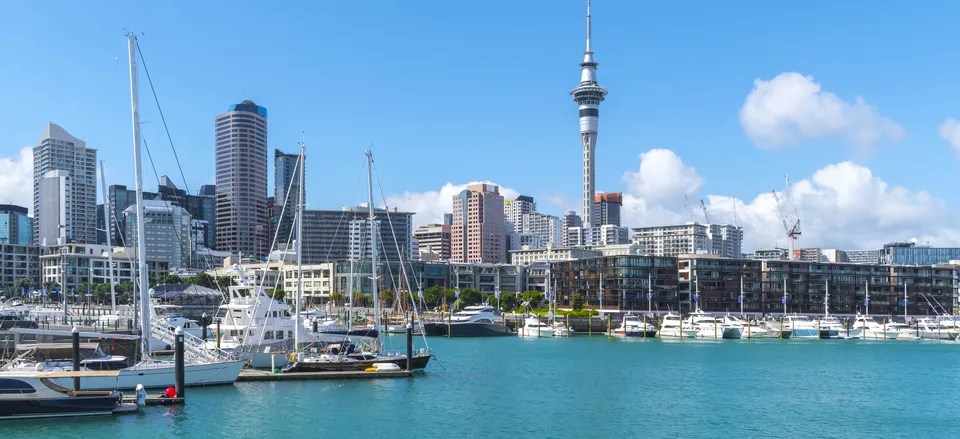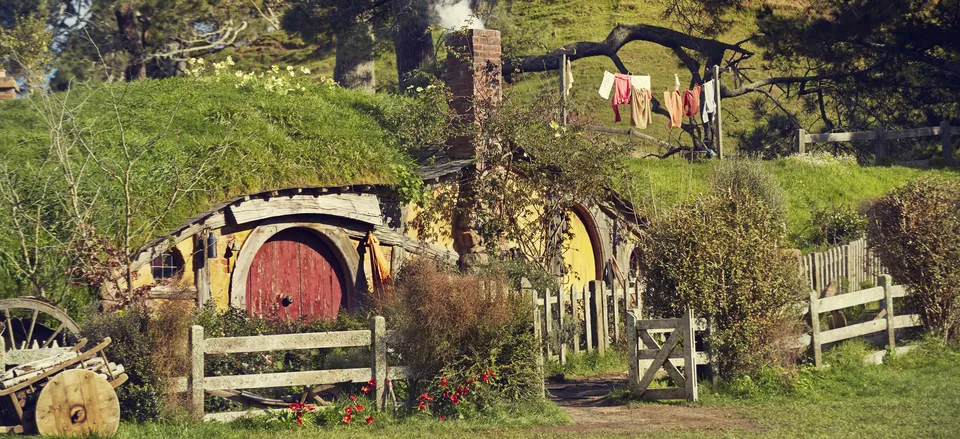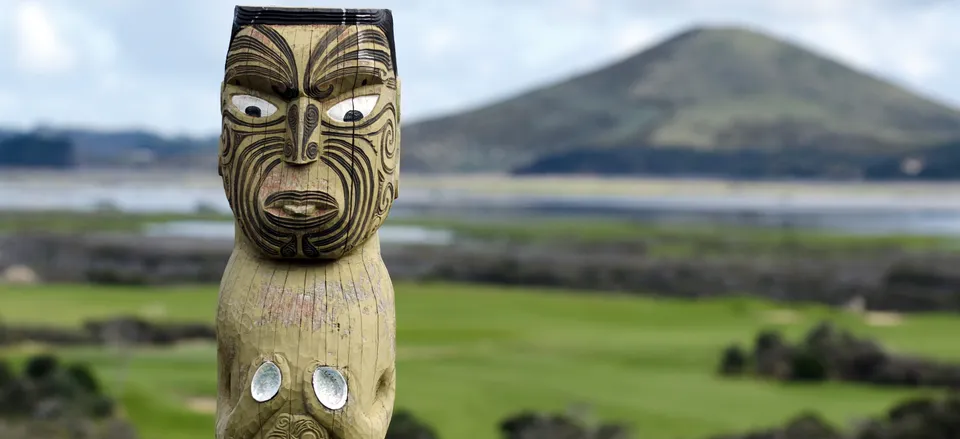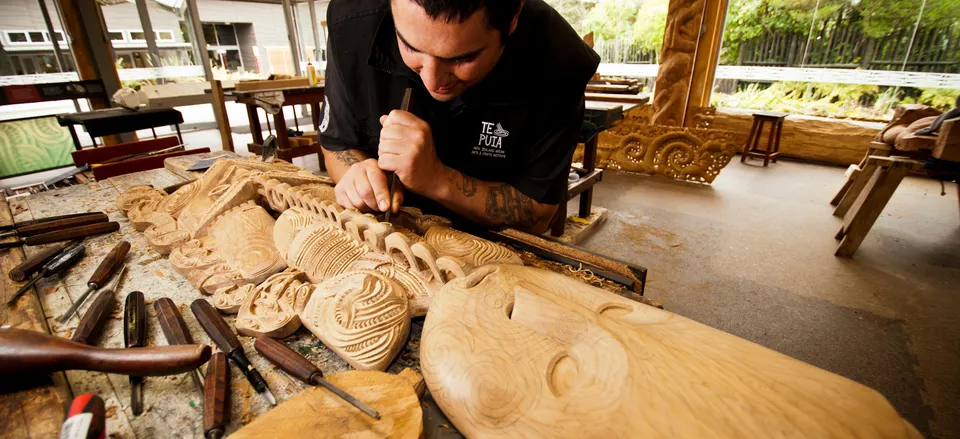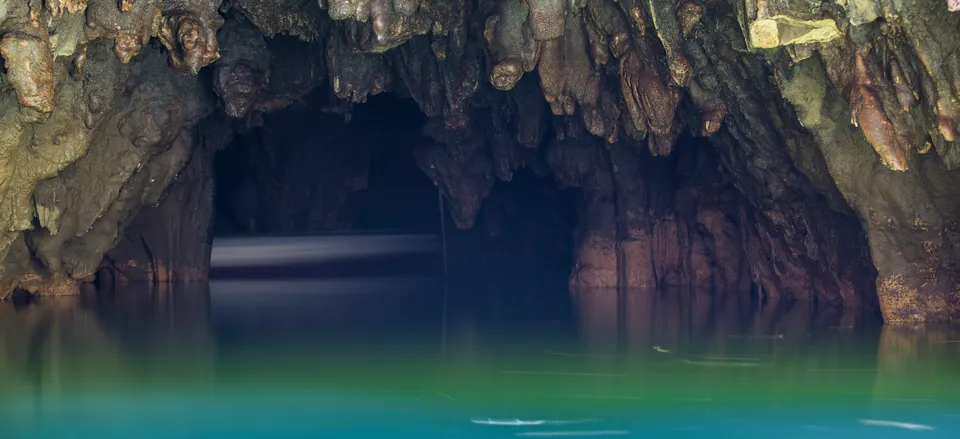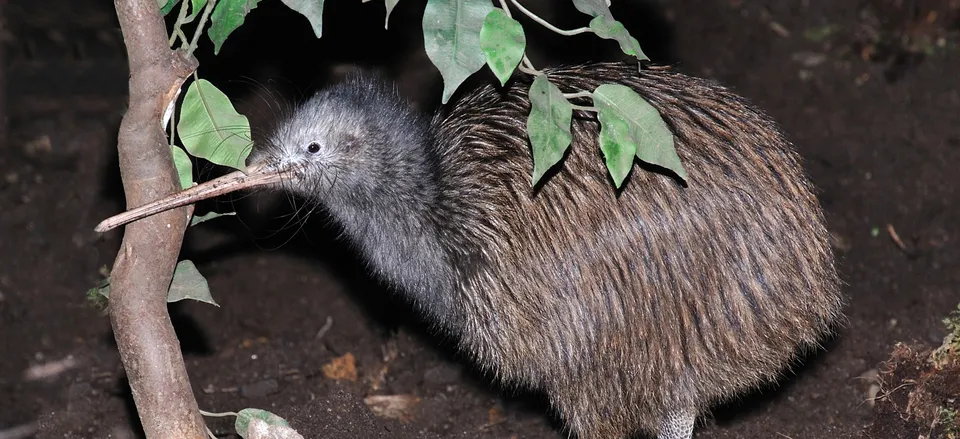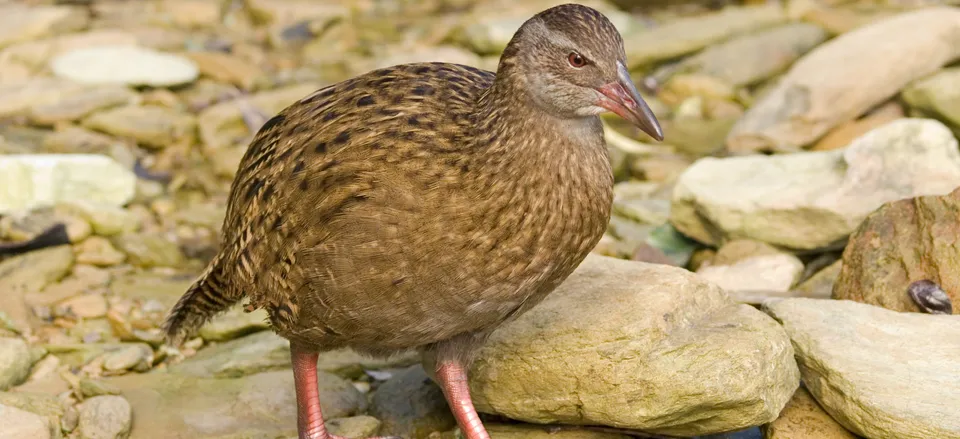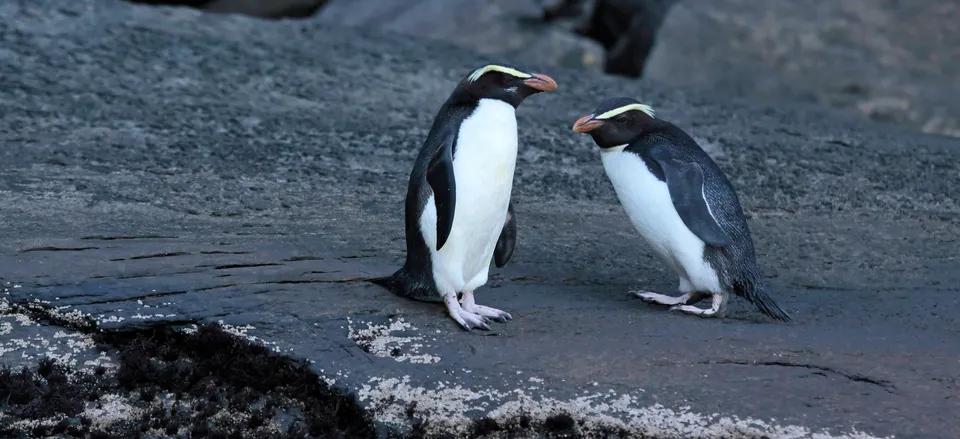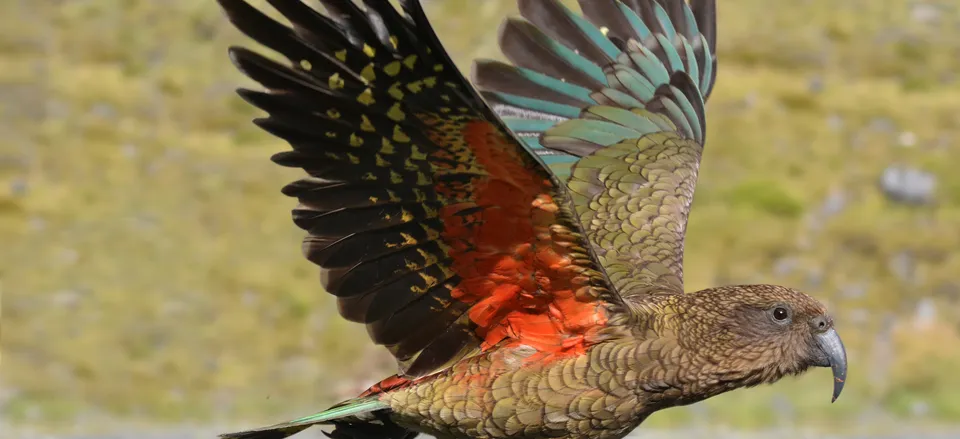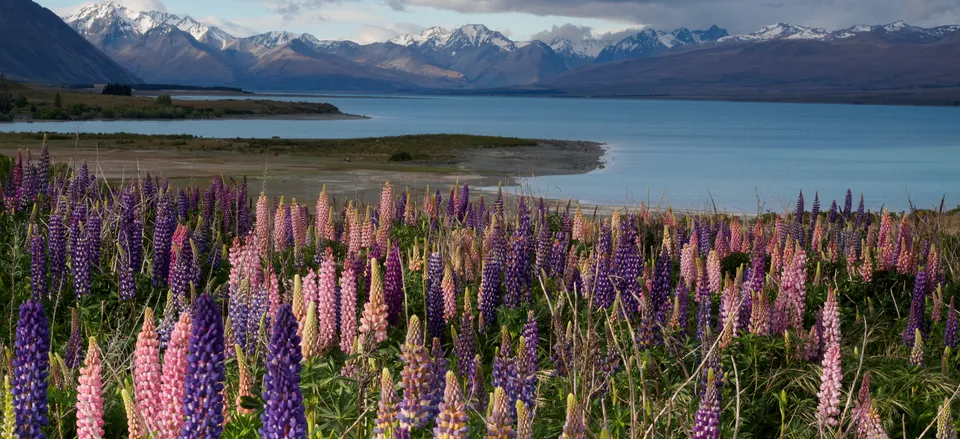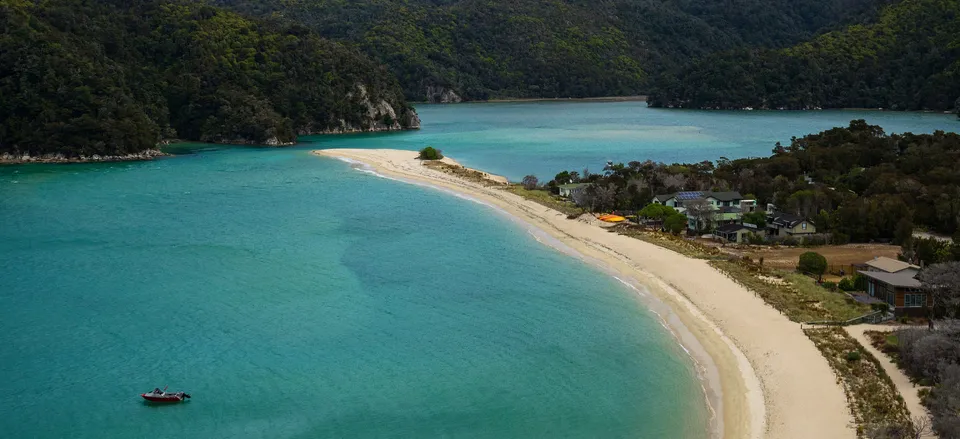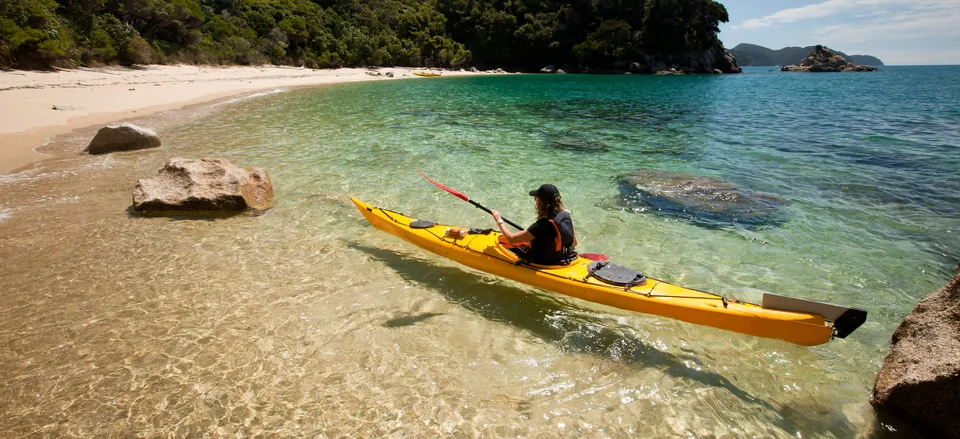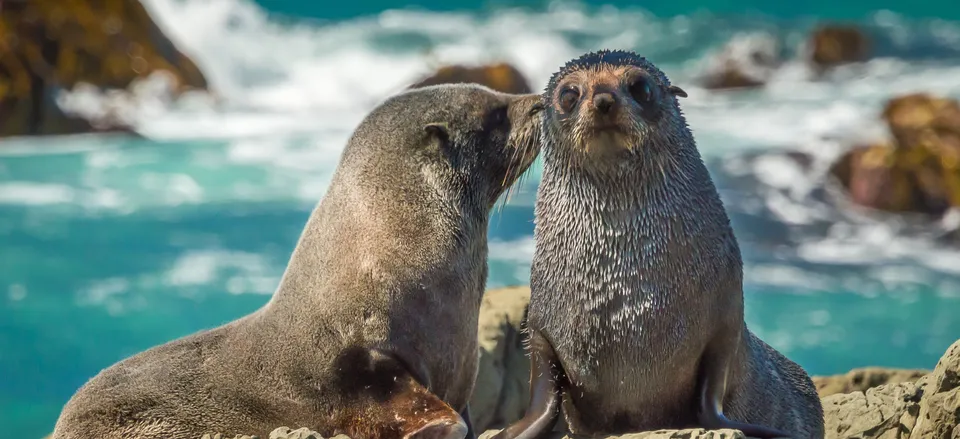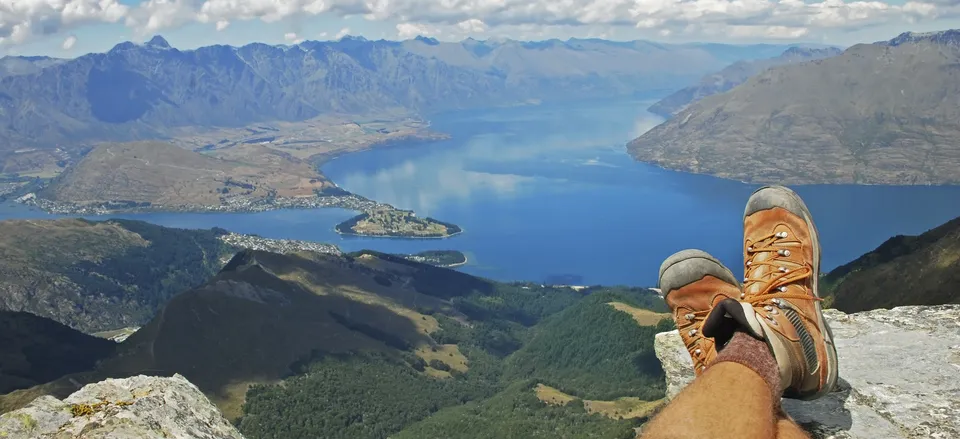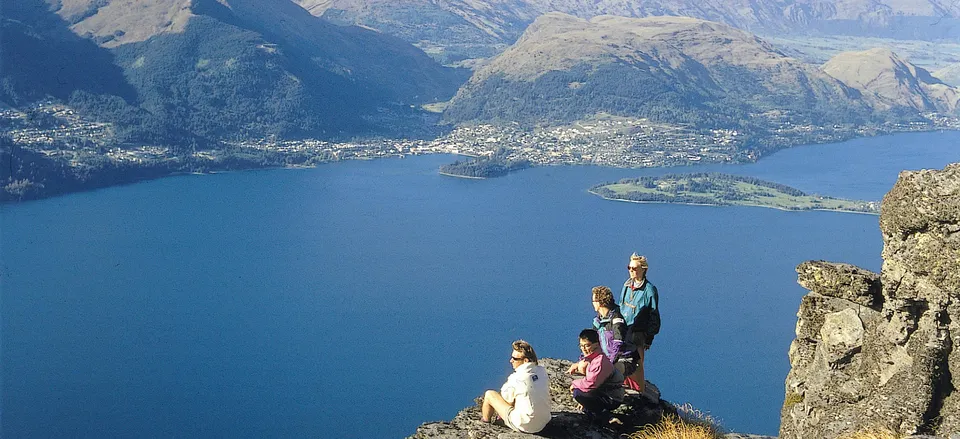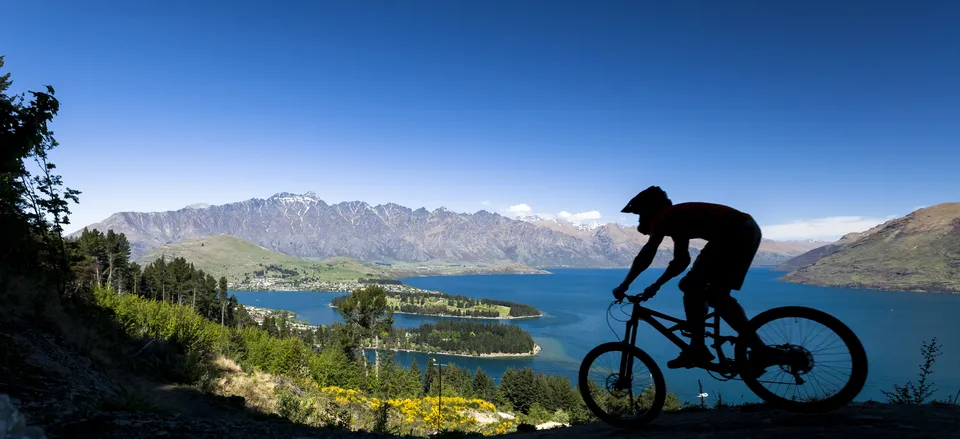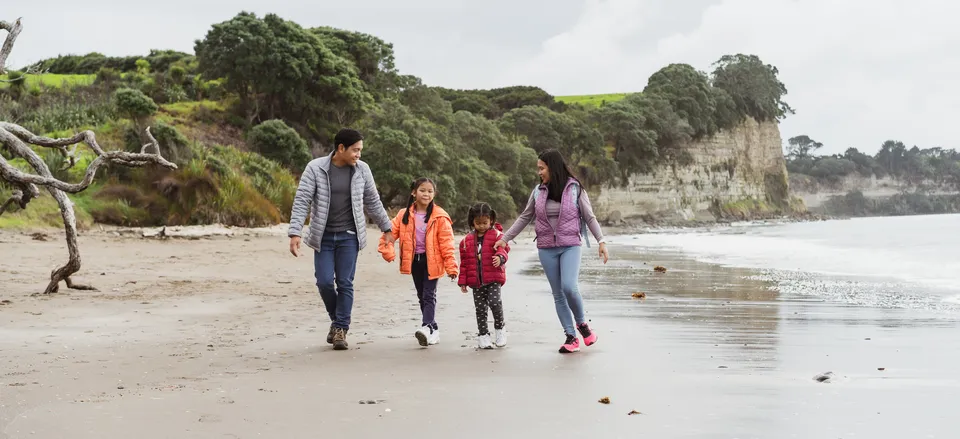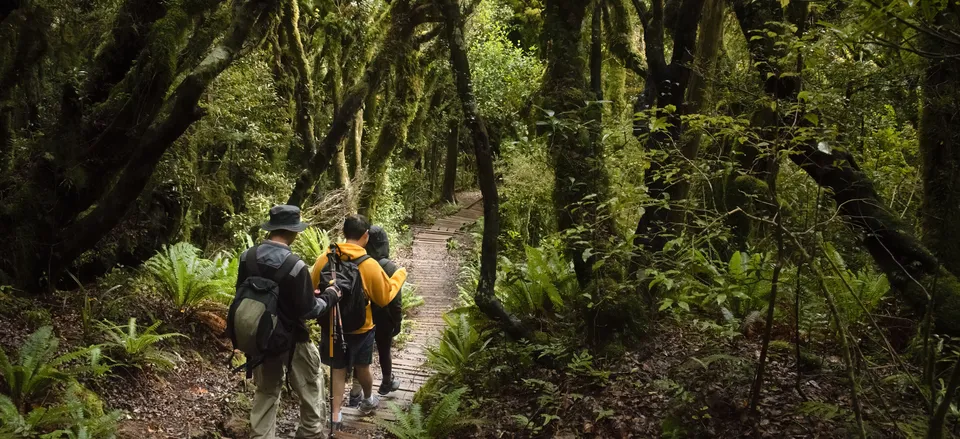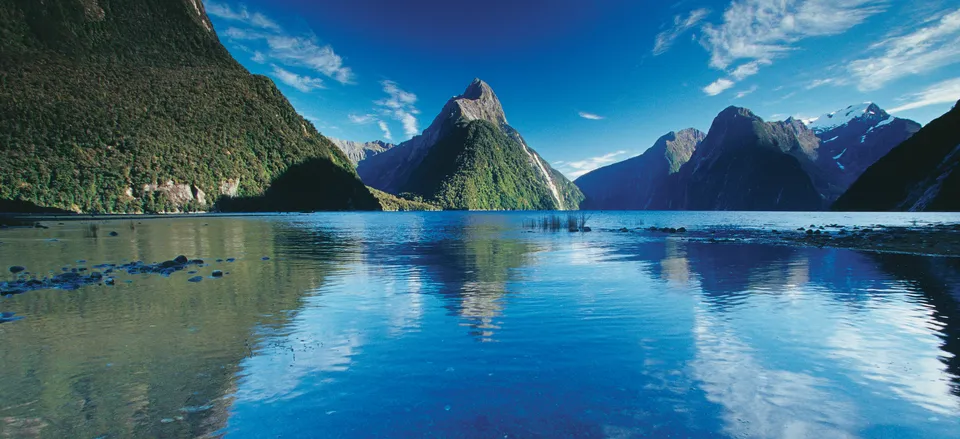 New Zealand for Families: A Tailor-Made Journey
15 days from $6,475
Immerse your family in New Zealand's vibrant cities and enchanting landscapes on a 15-day journey from Auckland to Queenstown that includes the Abel Tasman National Park, the Milford Sound, and sites featured in the Lord of the Rings trilogy.
Overview
This following itinerary is a sampling of the experiences that we offer on a tailor-made journey to New Zealand. Working with our country specialists, you can customize your itinerary to fit your timing, your budget, and your interests, including accommodations, activities, and the places you visit.
Venture to New Zealand's North and South Islands, taking part in a wide range of enriching activities for travelers of all ages. Encounter kiwis on a tour of the largest hatchery in the country, and watch for penguins and fur seals while cruising Milford Sound. Go kayaking along the gorgeous coast of the Abel Tasman National Park, and ride a 4x4 on a thrilling off-road adventure in the mountains around Queenstown. Along the way, stay in an array of well-located hotels and lodges and enjoy free time to explore your family's interests in wonderful spots such as Auckland, Rotorua, Wellington, and Queenstown.
Highlights Include
Take a behind-the-scenes tour of the kiwi hatchery at Rainbow Springs Nature Park and see these unusual native birds up close.
Step into a world of hobbits and elves on visits to "the Shire" movie set from The Lord of the Rings and the special effects studios of Wellington's Weta Workshop.
Go kayaking, hiking, and boating in beautiful Abel Tasman National Park, exploring golden beaches and hidden coves and spotting seals and possibly penguins.
Soar over Fiordland National Park on a scenic flight, and discover the spectacular Milford Sound and its abundant wildlife on a cruise.
To see itinerary, please click on an option below.
Suggested Itinerary
Suggested Itinerary
Day 1 — Auckland, New Zealand
Upon your arrival in Auckland, meet your private driver for the transfer to your hotel. Take the rest of the day to get acclimated and discover the city on your own.
Day 2 — Auckland
Meet your guide this morning for a tour of New Zealand's most cosmopolitan city. Built atop dozens of volcanic cones on an isthmus between two harbors, Auckland is brimming with lively neighborhoods and interesting sites. Take in views of the sea from Viaduct Harbour, wander bustling Queen Street, and see the iconic Skytower. As you explore together, your guide will share insights into the city's evolution and its unusual natural history.
Day 3 — Hobbiton / Rotorua
Pick up your rental car today and travel south to Rotorua, stopping for a tour of Middle Earth at Hobbiton, a farm that was transformed into the Shire for the Lord of the Rings movies. Explore its charming cottages and dens built right into the hillocks—and see where Gandalf conjured magic and Bilbo tended to his garden. Even those who haven't read or seen J.R. Tolkien's tales are bound to be enchanted. Cap off your visit with a drink at the Green Dragon Inn. Continue to geothermal area of Rotorua, a center of Māori culture, and check in to your lodge.
Day 4 — Rotorua
Spend today encountering some of New Zealand's endemic species at Rainbow Springs Nature Park. Take a behind-the-scenes tour of the park's kiwi hatchery—the largest in the world—and learn about efforts to protect this flightless bird. With luck you'll be able to see some of the hatchlings; more than 2,000 have been born here. As you explore the park, you'll also have a chance to spot other rare creatures native to these islands, including keas, kakas, and tuataras. Return to Rotorua this afternoon. (B)
Day 5 — Rotorua
Today is yours to discover the sites around Rotorua. We recommend driving to the Waitomo Caves, famous for their glowworms. Here, take a guided tour of vast Ruakuri Cave, illuminated by thousands of glowworms, and seek out underground waterfalls, fossilized shells, and more. (B)
Day 6 — Auckland / Wellington
Drop off your rental car at the airport in Rotorua, and board your flight to Wellington, New Zealand's seaside capital. Take a private transfer to your hotel and set out to explore this lovely, cosmopolitan city on your own.
Day 7 — Wellington
Step into a fascinating world of special effects on a at the Weta Workshop, the Academy Award-winning group behind several blockbuster movies such as The Lord of the Rings, King Kong, and Avatar. See how costumes and props are made; come face to face with Gollum; and see swords, armor, and other authentic artifacts from Middle Earth! This afternoon is yours to explore as you wish. You might ride the cable car to a lookout above the city and visit the nearby botanic garden, or head to the Te Papa Museum, where interactive exhibits give visitors of all ages a deeper look into Māori culture.
Day 8 — Abel Tasman National Park
Early this morning, board a ferry for the South Island. Arrive in Picton, where you'll pick up your rental car, and enjoy a scenic drive along the coast to the Abel Tasman National Park, your home for the next three nights.
Day 8 — Abel Tasman National Park
New Zealand's smallest national park, the Abel Tasman is a stunning stretch of coast, with golden beaches, wild islands, and secluded bays, as well as subtropical forests tucked into its valleys. Explore the park on a cruise to Tonga Island, home to a large seal colony and many species of seabird—including, sometimes, little blue penguins. Return to the mainland for a walk on the picturesque Coast Track to Bark Bay. This afternoon, kayak along the park's shores before cruising back down the coast to Kaiteriteri.
Day 10 — Abel Tasman National Park
Take the day to explore the Abel Tasman's many hiking trails with your family. Watch for wekas, an endemic flightless woodhen, and observe their funny way of walking. Keep an eye out for seals and dolphins offshore. There are photo opportunities around every bend. If you prefer, join a small group for a guided tour of the park. This evening, head to the nearby town of Mapua for dinner at one of the restaurants on the wharf. Make sure to sample the region's local wines and olives.
Day 11 — Nelson / Queenstown
After a leisurely morning, make your way to the airport in Nelson in time for your flight to Queenstown, situated on the shores of Lake Wakatipu within the Southern Alps. A private driver will meet you at the airport and escort you to your hotel.
Day 12 — Milford Sound / Queenstown
Embark on a once-in-a-lifetime experience today: a scenic flight over New Zealand's Fiordland and a cruise on the spectacular Milford Sound. Board a light aircraft for your flight over an otherworldly landscape of steep mountains split by narrow fjords. Then join a cruise on the Milford Sound, gliding past vertical cliffs and gorges laced with waterfalls and catching glimpses of seals, dolphins, penguins, and other seabirds. Return to Queenstown via light aircraft. Your pilot will point out glaciers and other sights of the Southern Alps along the way. (L)
Day 13 — Queenstown
Climb into a 4x4 vehicle for a thrilling off-road explorer tour of the towering mountains and deep valleys surrounding Lake Wakatipu. Discover how glaciers shaped this dramatic landscape and learn about the Māori legend of a monster that sleeps at the bottom of the lake, causing the water levels to rise and fall with every breath. Don't forget your cameras—the day promises to be full of great photo opportunities!
Day 14 — Queenstown
Enjoy a free day to explore Queenstown as you wish. Considered New Zealand's adventure capital, the city has a dazzling array of activities on offer and is said to be the birthplace of commercial bungee jumping. Less extreme options include a hike on one of the many trails near the city or a bike ride along the lake shores.
Day 15 — Return home
Today, transfer to the airport in time for your onward flight.
Included meals are denoted as follows: Breakfast (B), Lunch (L), Reception (R), Dinner (D)
Related Tours