Get immersed in China's captivating culture, and explore fabled landscapes from the Three Gorges to the karst mountains of Guilin, on a journey to great cities and stunning rural landscapes in five distinct regions.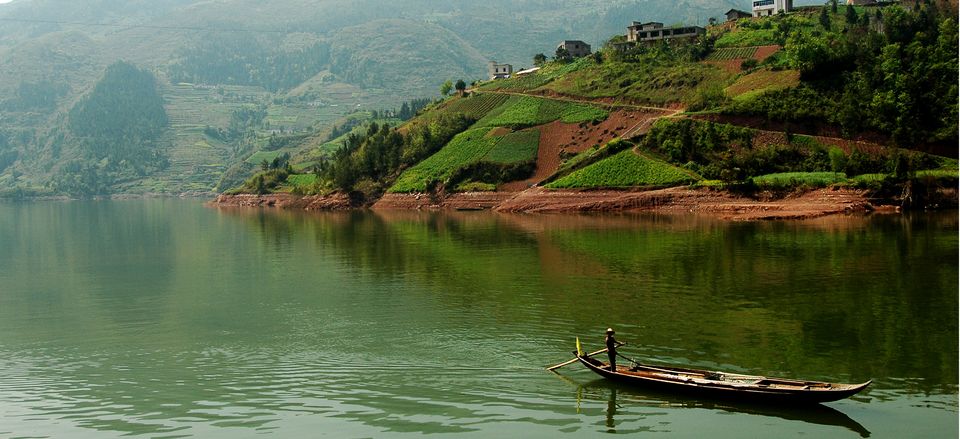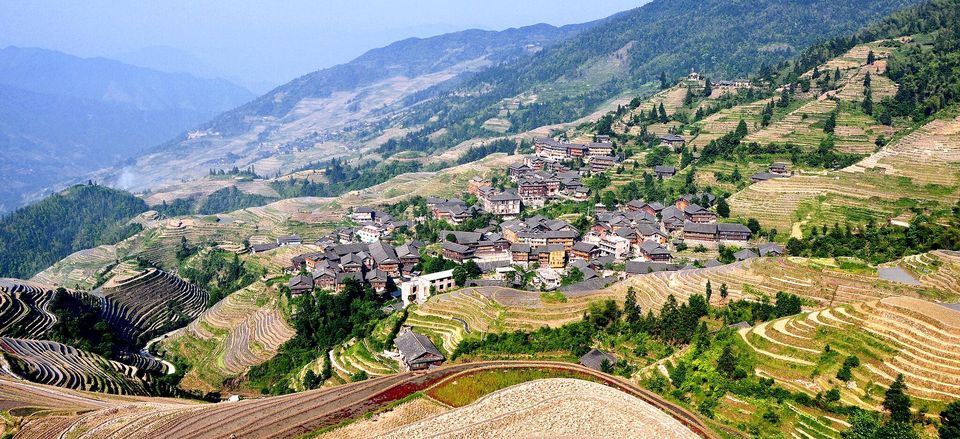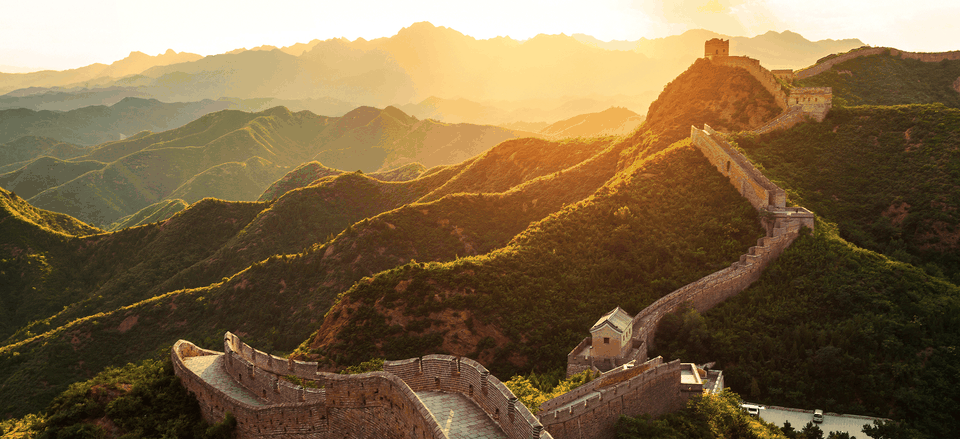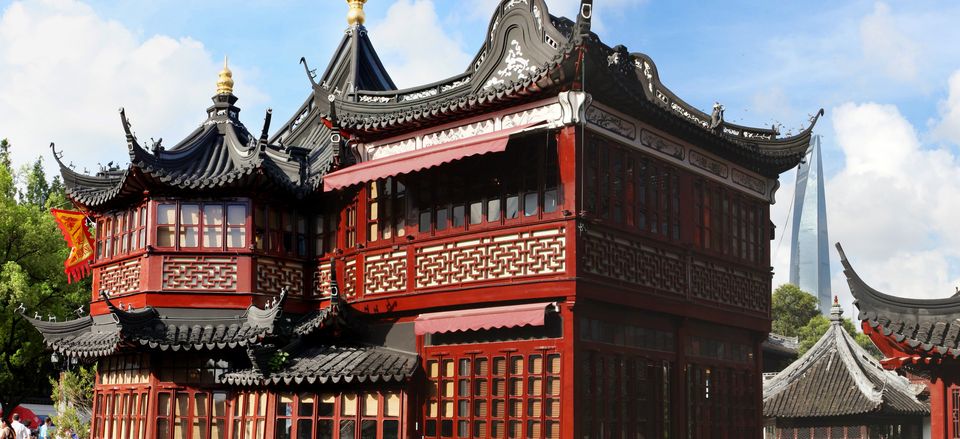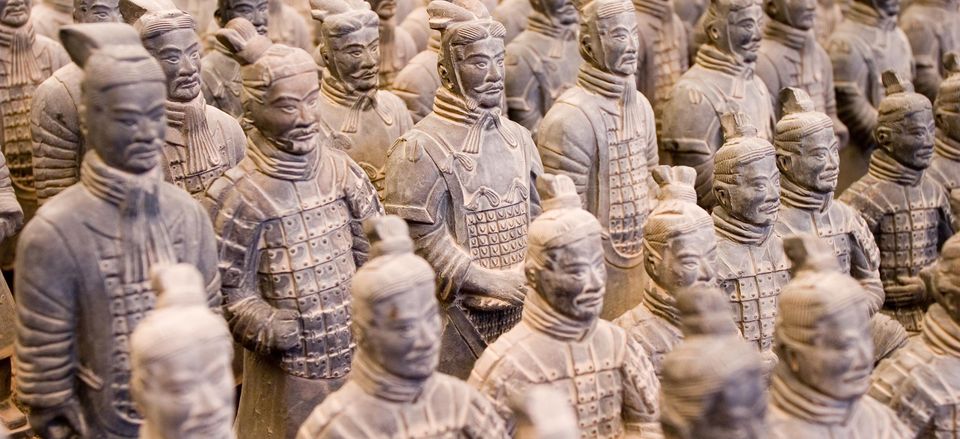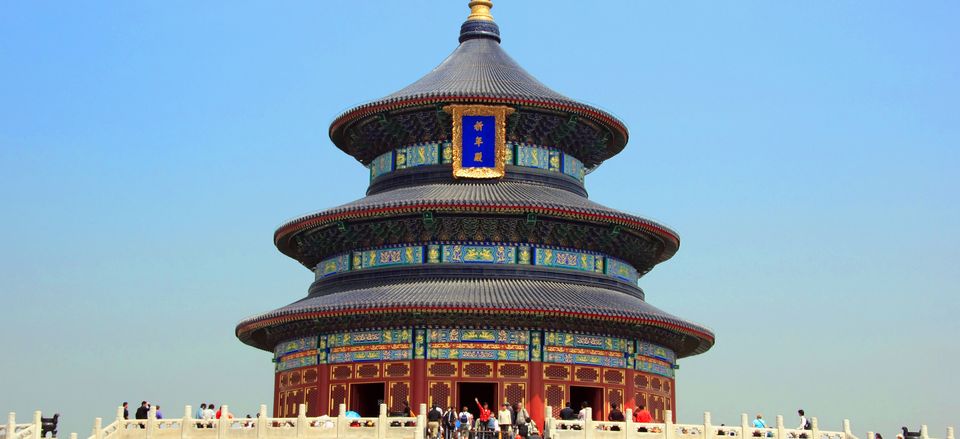 China and the Yangtze River: A Tailor-Made Journey
15 days from $5,925
Get immersed in China's captivating culture, and explore fabled landscapes from the Three Gorges to the karst mountains of Guilin, on a journey to great cities and stunning rural landscapes in five distinct regions.
Overview
This following itinerary is a sampling of the experiences that we offer on a tailor-made journey to China. Working with our country specialists, you can customize your itinerary to fit your timing, your budget, and your interests, including accommodations, activities, and the places you visit.
From the Great Wall to a 7,000-strong army of terracotta warriors, legends come to life in China. Set out to discover this ancient and intriguing country on a journey that balances historic sites with natural wonders and everyday traditions. Stay in Beijing's charming hutong neighborhood to discover the city's fascinating imperial monuments before heading south to the medieval capital of Xian. Sail through a fairy-tale landscape of karst formations along the Li River, and take a three-day cruise through the Three Gorges of the Yangtze. Cap off your adventure exploring the riveting port city of Shanghai with your private guide.
Highlights Include
Venture into the hidden corners of the Forbidden City with a private guide, walk atop the Great Wall at Jinshanling Pass, and encounter the terracotta warriors of Xian.
Hike through a mesmerizing landscape of terraced rice fields in Longji, and explore the mystical karst landscapes of Guilin and Yangshuo by boat and bicycle.
Set sail on the Yangtze, learning calligraphy and tai chi on a five-star riverboat as you navigate the Three Gorges and pass through the historic Three Gorges Dam.
Witness daring feats and admire elaborate costumes during a breathtaking performance by the award-winning Shanghai acrobats.
To see itinerary, please click on an option below.
Suggested Itinerary
Suggested Itinerary
Day 1 — Beijing, China
Arrive in Beijing and meet your guide for a private transfer to your hotel in the city's hutongs, neighborhoods of traditional alleyways and courtyard homes. Depending on your flight time, you may have time to visit Tiananmen Square with your guide or take a walk in the hutongs around your hotel.
Day 2 — Beijing
Your day begins with a guided visit to the Temple of Heaven complex, where emperors came to pray and fast to ensure the wellbeing of the empire. Take a private tai chi lesson In the vast parklands surrounding the temple complex, where locals flock to play checkers and exercise together. Next, venture into the Forbidden City, an immense imperial palace comprising some 980 buildings that served as the royal residence from the 1400s until China's last emperor abdicated in 1912. On a private tour, discover hidden corners and admire exquisite architectural details, learning about the fascinating symbolism and history of the temples and palace buildings you visit. (B)
Day 3 — The Great Wall
Drive into the countryside with your private guide on a full-day excursion to the legendary Great Wall. You'll visit the lesser known Jinshanling section, which ripples along the hillcrest, and learn fascinating facts—and untangle the myths—about the wall. Choose to ride a gondola to the wall or walk along the ramparts on a circular hike, stopping to take in the views from its watchtowers. Return to Beijing this afternoon. (B)
Day 4 — Xian
Ride the high-speed train to Xian, a journey of around five and a half hours. Enjoy a private transfer to your hotel and some time to settle in before your guide picks you up for a private tour of Xian's bustling Muslim Quarter. Follow your guide through a delightful labyrinth of narrow streets where merchants sell a wide variety of goods and curiosities. Your destination is the 1,200-year-old Grand Mosque, a serene refuge of beautiful courtyards with a pagoda-like minaret. (B)
Day 5 — Guilin
Come face to face with one of the greatest archaeological finds of the 20th century this morning: an army of some 7,000 terracotta warriors excavated from the tomb of China's First Emperor in 1974. Learn how this 2,200-year-old clay battalion was discovered and see the amazing details of the statues—each made with individual features and expressions. In the afternoon, head to the airport to catch a flight south to Guilin, the gateway to China's fabled karst landscapes. Check in to your hotel and enjoy the rest of the day at leisure. We'd suggest a visit to Xiangshan Park to see Elephant Trunk Hill, or a walk along Shan Lake for views of the twin Sun and Moon Pagodas. (B)
Day 6 — Yangshuo
Board a riverboat this morning with your private guide for a shared cruise down the Li River to Yangshuo. Then set sail into a fairy-tale landscape, gliding past gumdrop-shaped karst mountains, electric-green rice fields, and traditional fishermen poling their rafts on the placid river. Upon arrival in Yangshou, you'll be met by your private driver and escorted to your hotel. The remainder of the day is yours to explore the town and the parklands around your hotel. (B)
Day 7 — Yangshuo
Meet your guide for a bike ride—one of the best ways to discover the nooks and crannies of this ethereal region. Depending on your stamina, ride around the surrounding countryside or pedal to Xingping, village set on a particularly picturesque stretch of the Li River. In the afternoon, join a small group for a Chinese cooking class and a tasting of local specialties. (B)
Day 8 — Longji
Travel by private car to the village of Longji, nestled among ancient rice terraces. Visit several different viewpoints and find yourselves surrounded by swirls and stacks of dazzling rice fields—a truly breathtaking sight. Learn about the engineering involved in creating these terraces, some of which date back 700 years, and soak up the peaceful, bucolic atmosphere in the farming communities here. Your accommodation tonight is a unique hilltop lodge surrounded by terraced hills and built by a renowned photographer and artist. (B)
Day 9 — Chonqing / Cruising the Yangtze
A private transfer brings you to the Guilin airport for your flight to Chongqing. Stop at a restaurant for a lunch of Sichaun hot pot, a local specialty. Then head to the port to begin your three-night Yangtze cruise. (B,L,D)
Day 10 — Cruising the Yangtze
As you make your way along the Yangtze, enjoy a wide-range of activities on board, from calligraphy classes to tai chi lessons. Go ashore to visit Shibaozhai, known as "Pearl of the Yangtze," an unusual pagoda built into a steep hillside. Later, explore the mystical ghost city of Fengdu, an ancient spiritual center associated with the afterlife and the underworld. (B,L,D)
Day 11 — Cruising the Yangtze
Awaken to dramatic views of the Three Gorges of the Yangtze. At Wushan, board small local boats to navigate tributaries that meander through steep-sided ravines. See picturesque small farms and witness everyday life on the shore. Continue through the second and third of the Three Gorges this afternoon, and reach the Three Gorges Dam by evening. Find a spot on deck to watch our transit through the dam's enormous locks. (B,L,D)
Day 12 — Shanghai
Pay a visit to the Three Gorges Dam project for a closer look at the tremendous—and controversial—engineering feat that transformed the landscape along the Yangtze and swallowed whole cities. Dock in Yichang, where a private driver awaits to take you to the airport for your flight to Shanghai. Upon arrival, take a private transfer to your hotel. (B)
Day 13 — Shanghai
Discover Shanghai on a private tour of the city's highlights, including the Bund, the Jade Buddha Temple, and the beautiful Yuyuan Garden in the heart of old Shanghai. Tonight you're in for a special treat: a riveting, sometimes nail-biting performance by the renowned Shanghai Acrobats. (B)
Day 14 — Shanghai
Take advantage of a full free day to explore this world-class city. You might ride a bike through the historic French Concession, browse one of the city's excellent museums, or zip to the top of the iconic Oriental Pearl Tower in Pudong to take in panoramic views. Your guide will have recommendations for you. (B)
Day 15 — Return home
This morning, take a private transfer to the airport in time for your onward flight.
Included meals are denoted as follows: Breakfast (B), Lunch (L), Reception (R), Dinner (D)
Related Tours