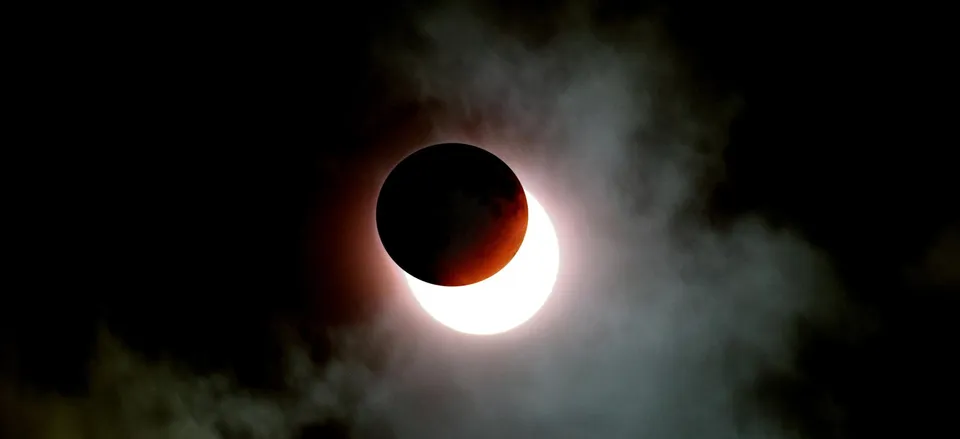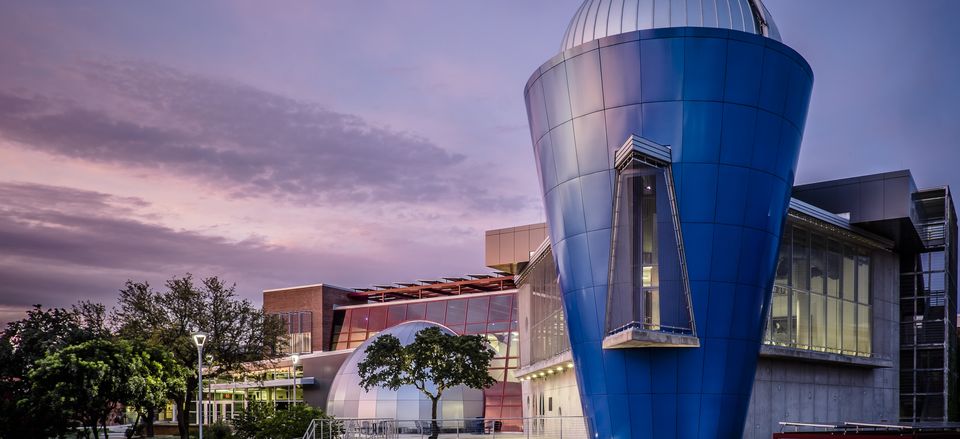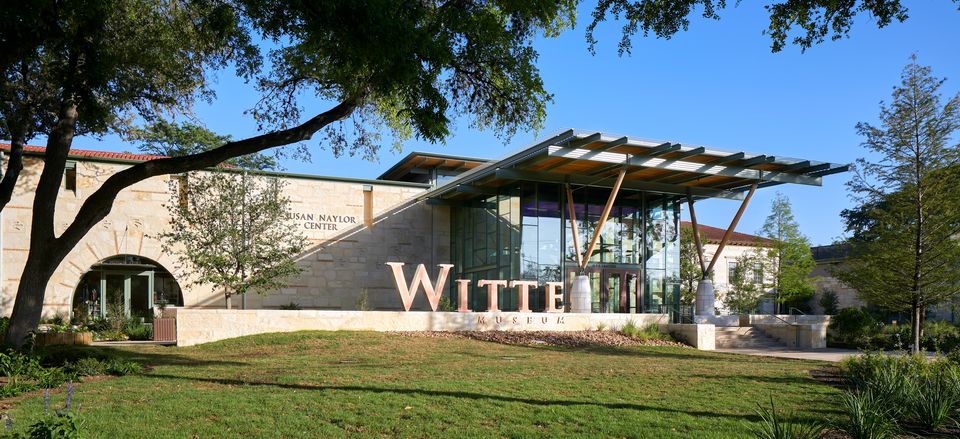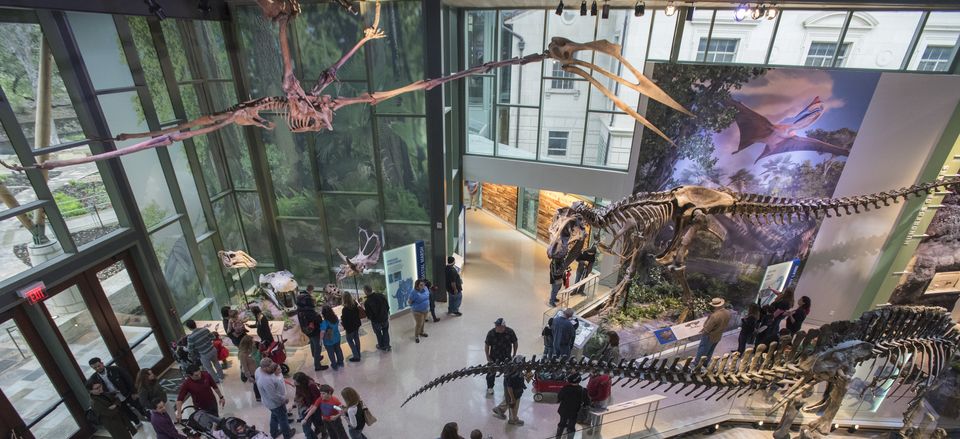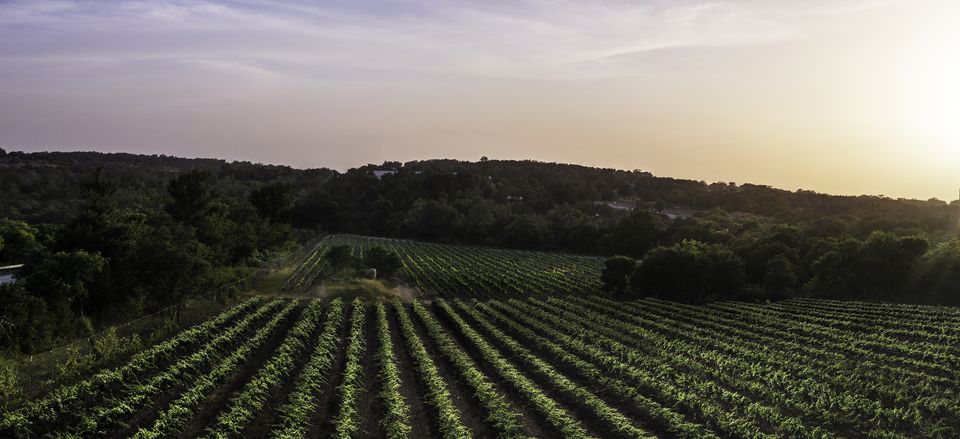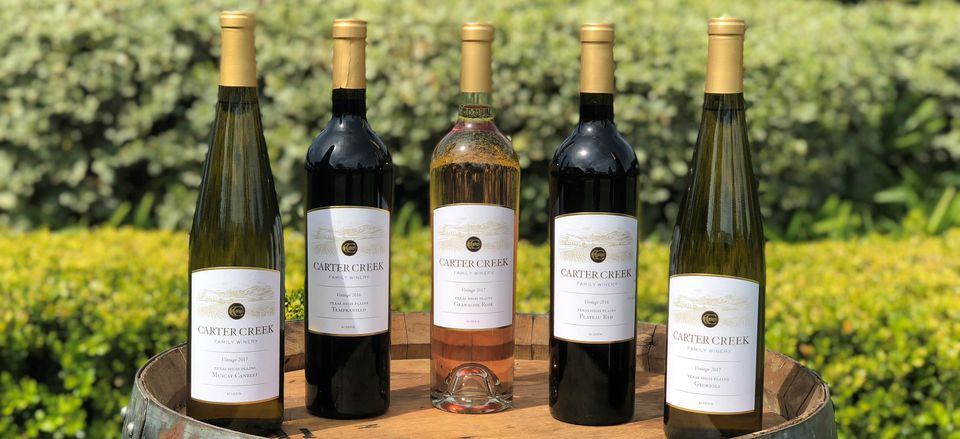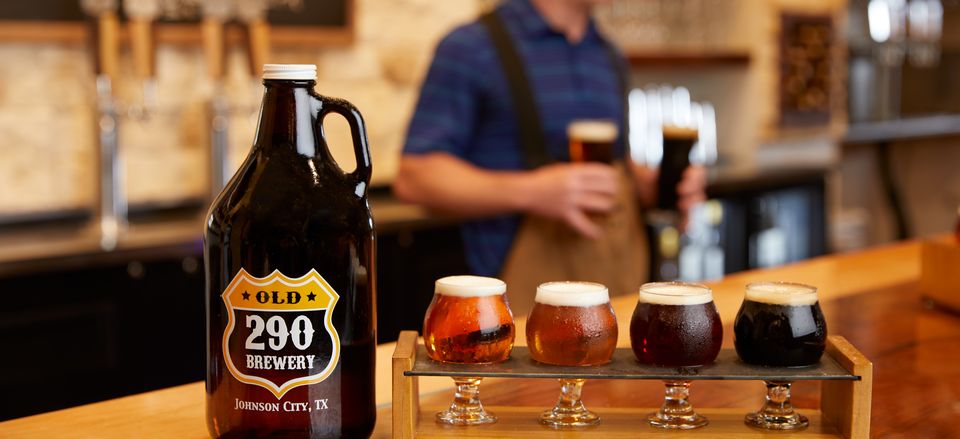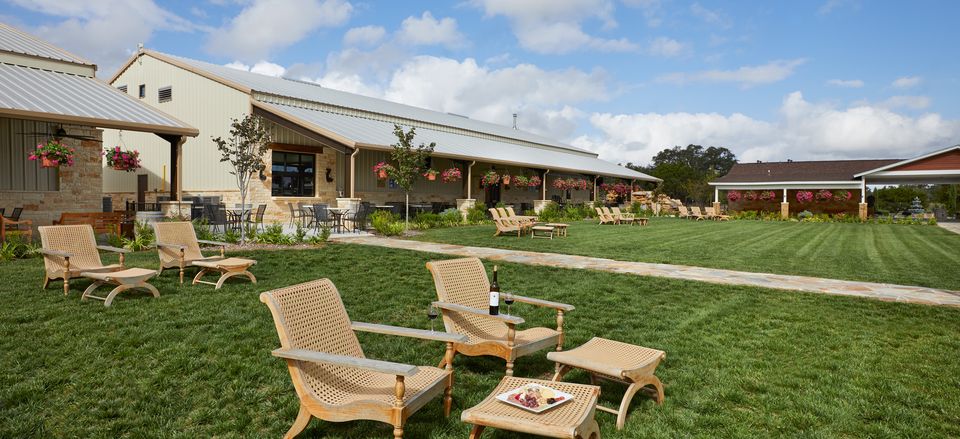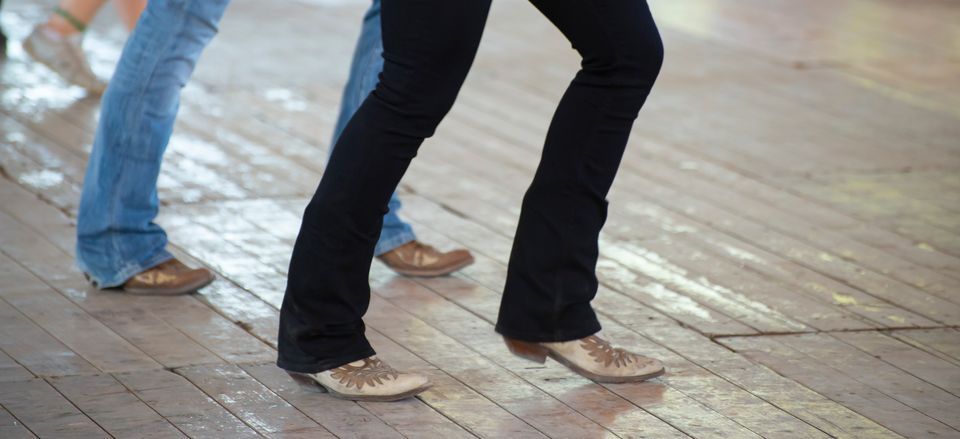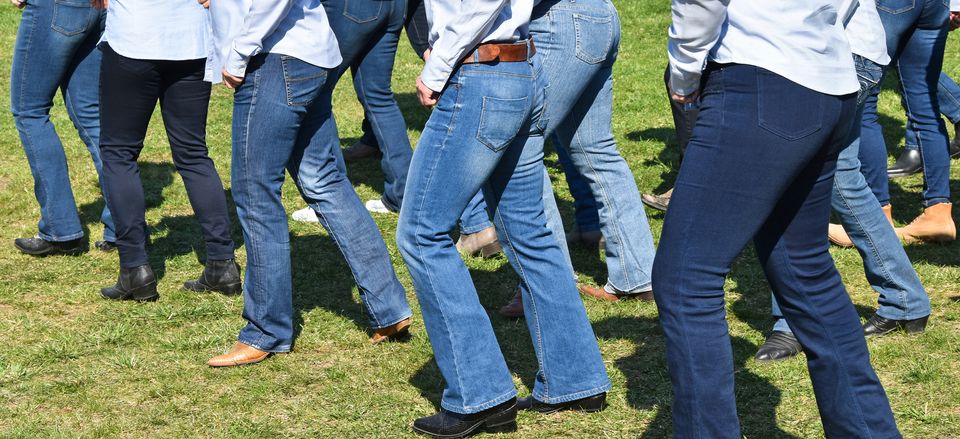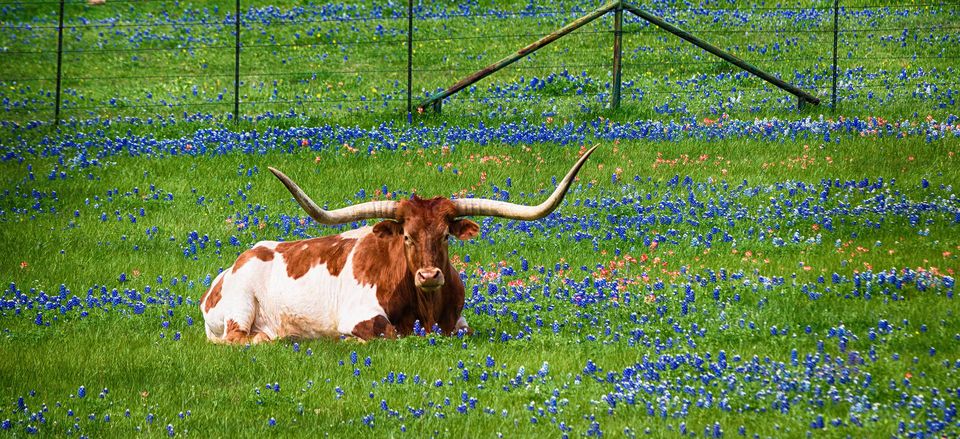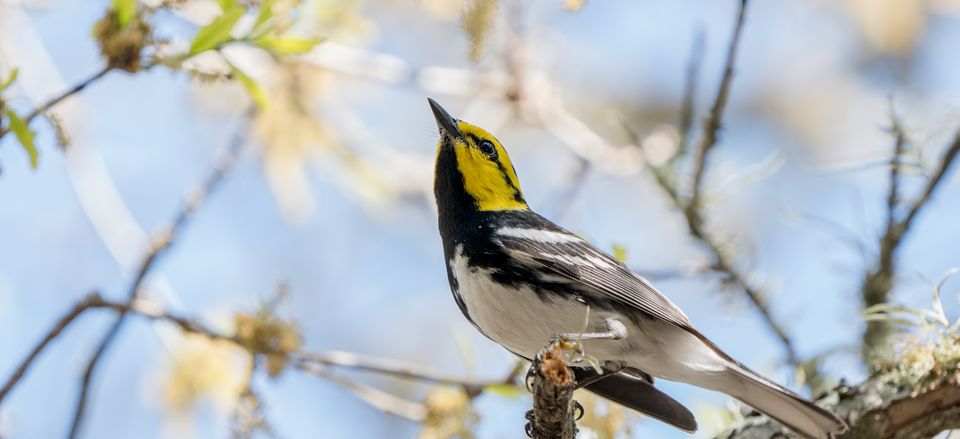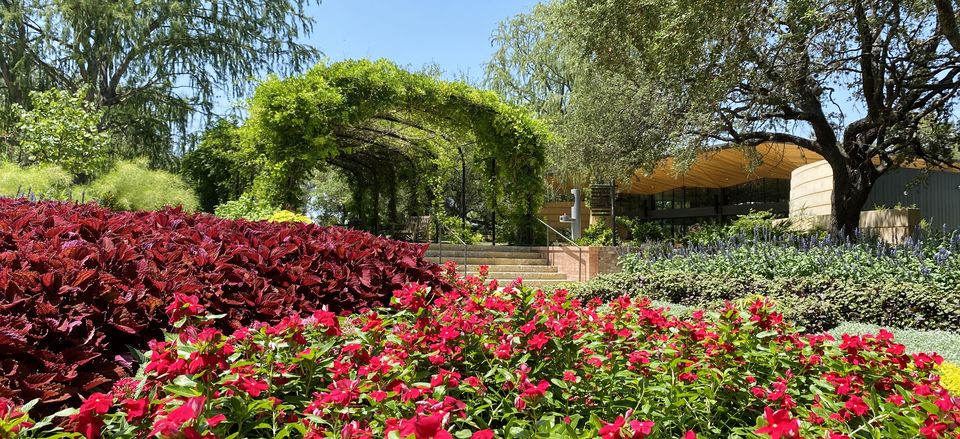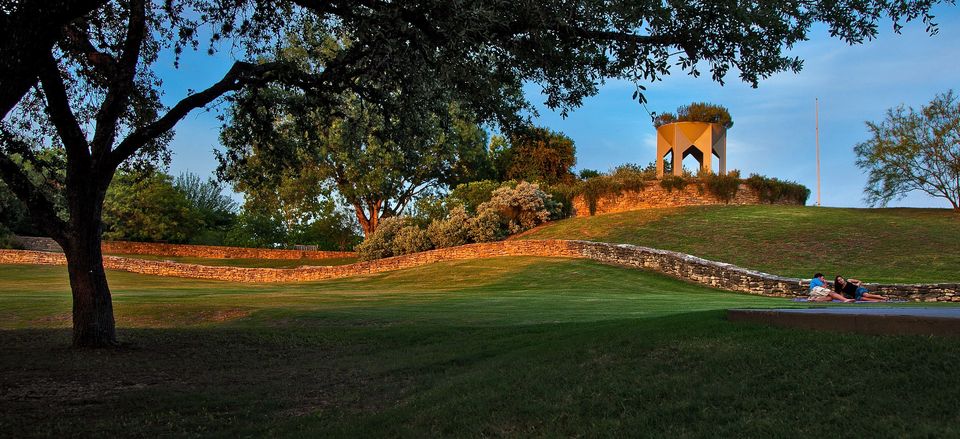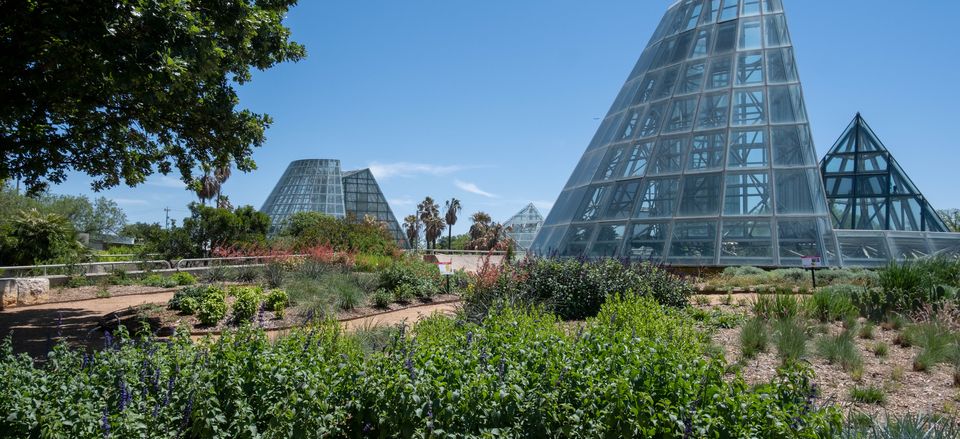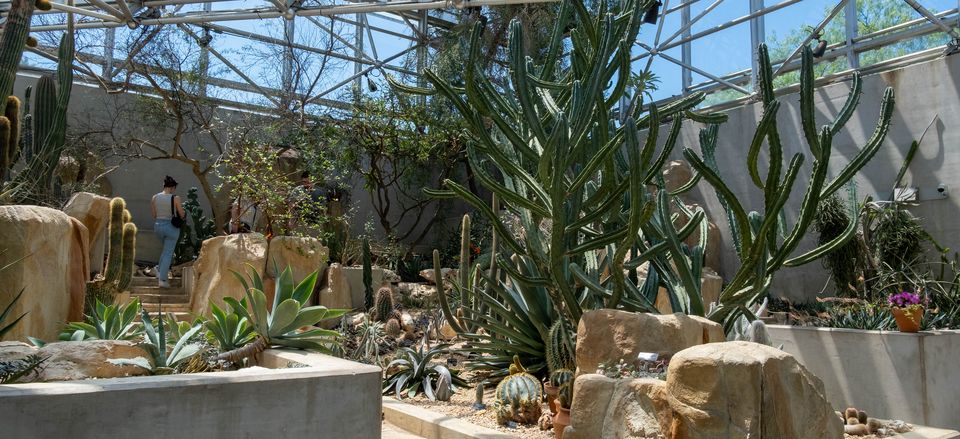 Overview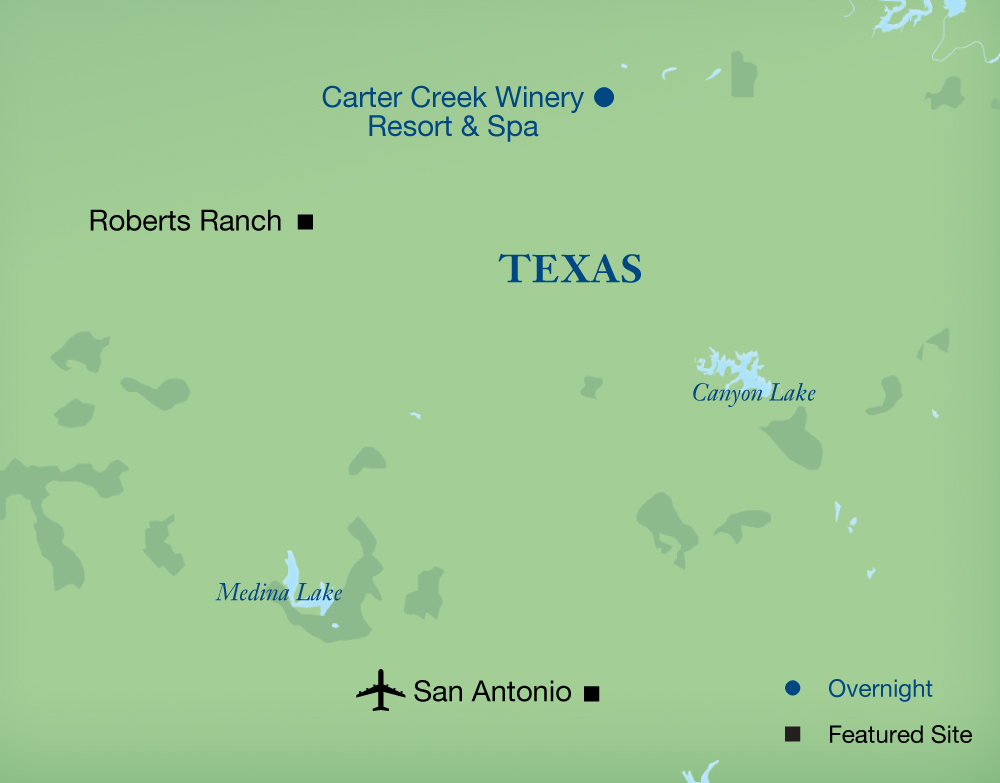 On April 8, 2024, a total solar eclipse will occur over Texas—the first to be seen in North America since 2017. We invite you to experience this rare celestial event on a five-day sojourn in Texas Hill Country. Settle into a private villa at a lovely winery resort just outside of Johnson City, and discover the natural beauty and local culture of the region during the legendary bluebonnet bloom. Encounter rare geology and wildlife at a local nature preserve, and meet with astronomers for an eclipse simulation at the Scobee Planetarium. Try out line dancing and Texan cuisine, enjoy tasting tours, and learn from brewers and vintners about their craft. Spend the day of eclipse relaxing with festive and enriching activities at the resort—located in the center of NASA's path of totality.
Highlights Include:
Total Solar Eclipse: Sip local wines and enjoy panoramic views of Texas' legendary Hill Country while witnessing a solar eclipse in the middle of the band of totality—from the comfort of a winery resort. Enjoy a relaxing day of tasting tours, lawn games, live music, and lunch among the vines and watch with our experts as the total eclipse darkens the sky.
Winery Resort and Spa: Settle into a spacious private villa at Carter Creek Winery Resort & Spa, situated in the heart of the Texas Hill Country. Attend cooking demonstrations, line-dancing lessons, and a movie night under the stars. Take part in a lively interactive meal with the resort's master brewer and vintners. Tour the vineyards and the winery and indulge in a relaxing treatment at the spa.
Texas Hill Country: Drive through meadows of bluebonnets and other wildflowers to Roberts Ranch and explore this private reserve with master naturalists. Discover sea fossils in the ancient limestone beds that cover the ranch, and listen for endangered golden-cheeked warblers. Trace the history of the lands' inhabitants back to prehistoric times. On an excursion to San Antonio, examine drought-resistant flora at the San Antonio Botanical Garden
Astronomy: Join astronomers at the Scobee Planetarium for a private simulation of the upcoming eclipse, and discuss the importance of preserving dark skies with naturalists at Roberts Ranch. Join a curator to learn about survival in space during a tour of the Witte Museum, a Smithsonian Affiliate in the heart of San Antonio.
To see itinerary, please click on an option below.
Itinerary
Itinerary
Day 1: Arrival in San Antonio, Texas
Arrive in San Antonio and join a group transfer to your hotel, set in the heart of Texas Hill Country, approximately one hour from the San Antonio International Airport. After a welcome reception and presentation from your Smithsonian Journey expert, kick up your heels – and kick off your journey – with private line-dancing lessons and live music. (R,D)
Day 2: San Antonio in Bloom
Leave your resort hotel for a full-day field trip in San Antonio. Your day begins with a private preview of the eclipse and an exclusive screening of the film, "Secrets of the Sun" at the Scobee Planetarium. Continue to the San Antonio Botanical Garden for lunch and a guided tour of the gardens where you will learn about the importance of drought-tolerant plants in creating water-wise landscapes in arid environments. Then meet a curator at the Witte Museum, a Smithsonian Affiliate that showcases the natural and cultural history of Texas. Delve into the daily life and spiritual world of the People of Pecos, who have inhabited Texas for more than 9,000 years. Your visit also includes a tour of "Surviving Space," a special exhibition that examines the challenges of living in microgravity and the technology needed to complete a mission to space. Return to your Hill Country resort late this afternoon for a cooking demonstration and seafood boil. Then sit back and listen to live music from regional entertainers—part of the Rhythm on the Vine™ concert series. (B,L,D)
Day 3: Hill Country Habitats
Travel west through fields of bluebonnets and other wildflowers to Roberts Ranch, a nature preserve with beautiful vistas of the hill country. In the company of Texas Master Naturalists, discover the Lower Cretaceous Period limestone crust that covers the ranch, which has yielded fossils of sea creatures that inhabited the area more than 100 million years ago. The property is home to the endangered golden-cheeked warbler, which is prolific in the spring. Listen for the warbler's song with naturalists and, with luck, catch a glimpse of these delightful birds. Hear the history of the land's inhabitants, from prehistoric peoples to the German Freethinkers who helped establish the local town. Learn about the importance of protecting dark skies and the rigorous process for becoming a certified International Dark Sky Park during a picnic lunch. Return to your hotel this afternoon for a spirited interactive dinner with Carter Creek's Head Brewer and a member of the resort's wine team. Cap off the day watching a movie under the stars while enjoying savory and sweet treats. (B, L, D)
Day 4: A Toast to Totality - Eclipse Day
Skip the traffic and spend Eclipse Day in the comfort of your lovely hotel property—located in the center of NASA's band of totality. Take part in a full day of activities, including a private reception, a vineyard tour and wine and beer tastings with Carter Creek's sommeliers and brewmaster, lawn games, live music, and panoramic views. Your Smithsonian Journeys Expert will offer insights and enrichment through informal talks and discussions throughout the day. At 1:33 the eclipse begins, leading to four otherworldly minutes of total darkness. This evening, reflect on your experience around a cozy firepit with s'mores and port-style wine. (B,L,D)
Day 5: Departure
Depart for the airport by group transfer this morning and connect to your individual flights home. (B)
Included meals are denoted as follows: Breakfast (B), Lunch (L), Reception (R), Dinner (D)
Related Tours