Take a journey to Southeast Asia, traveling through breathtaking landscapes that showcase ancient histories, diverse cultures, and many World Heritage sites.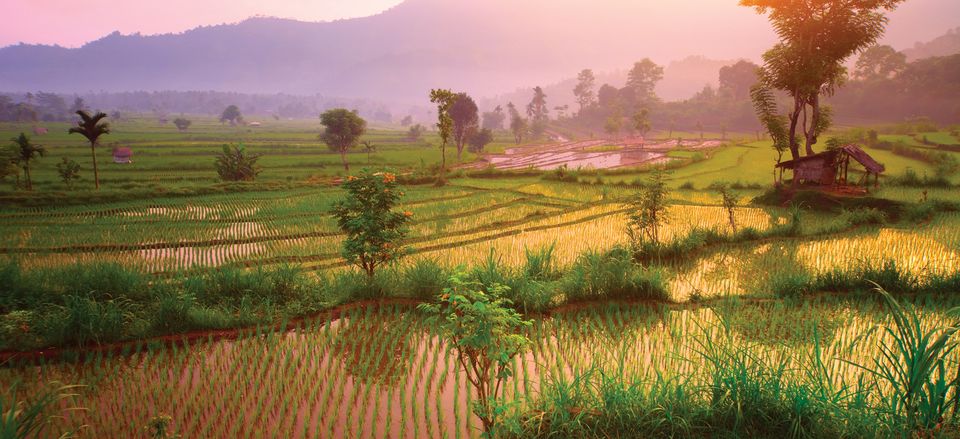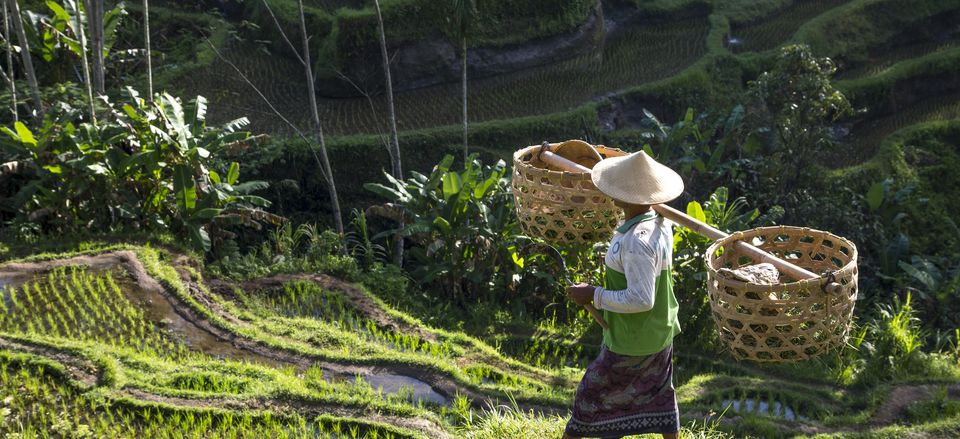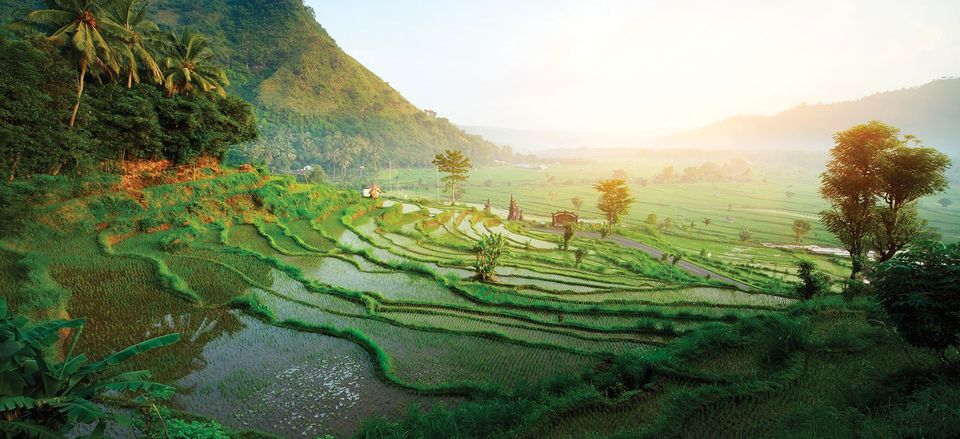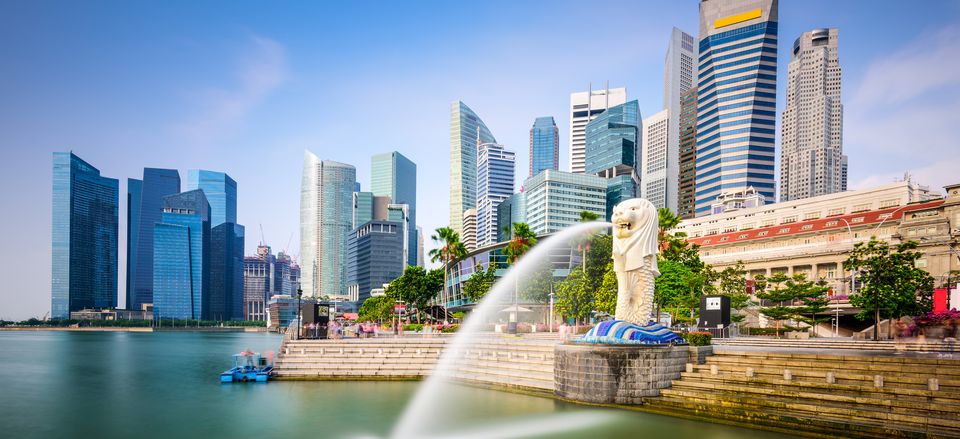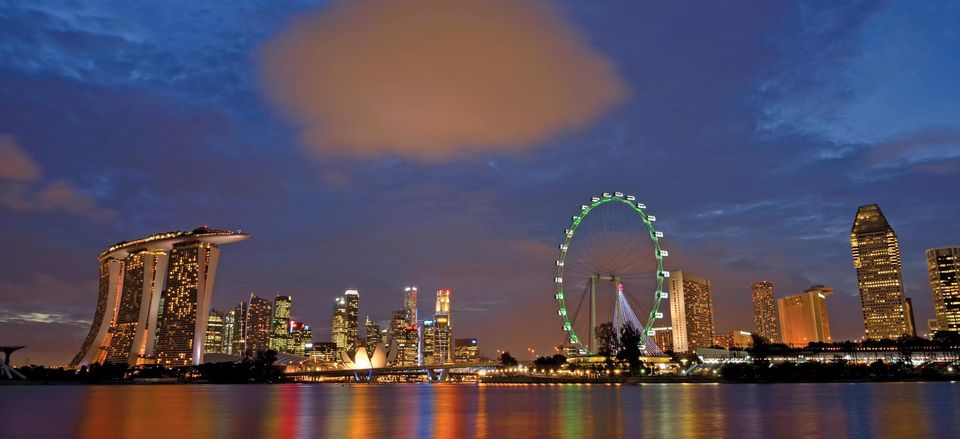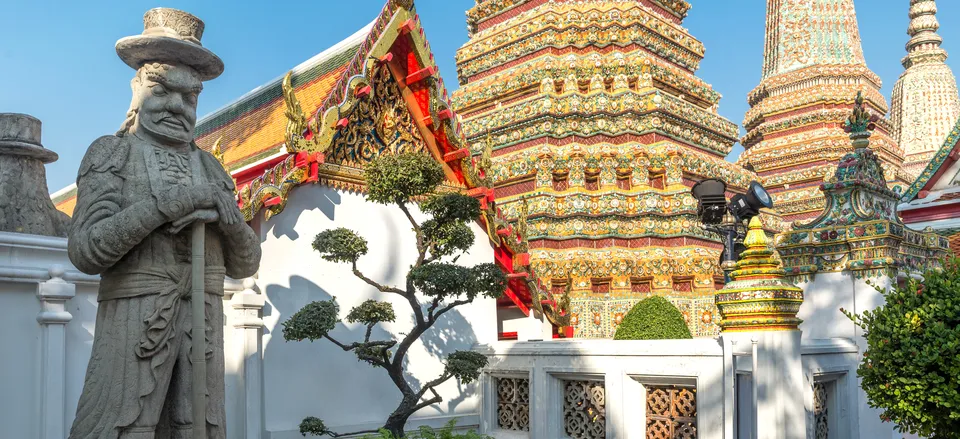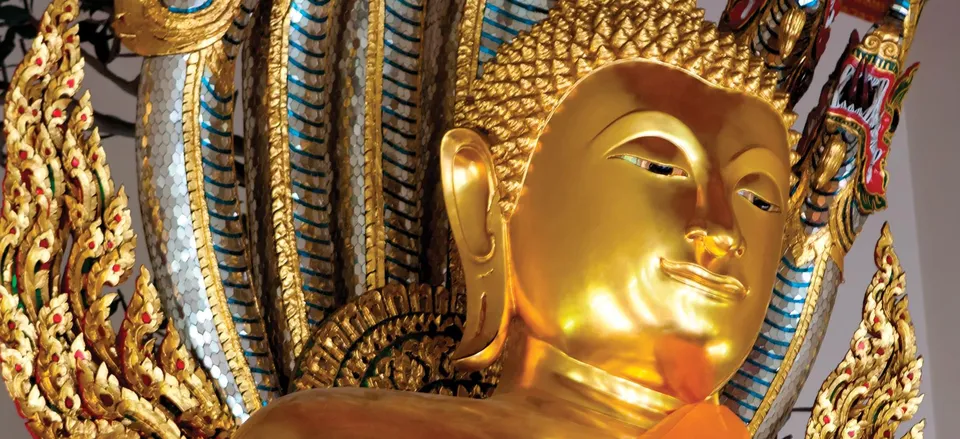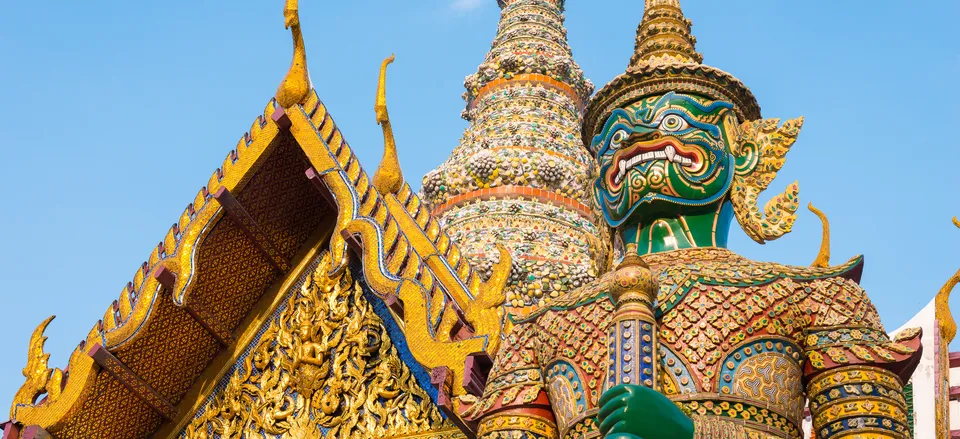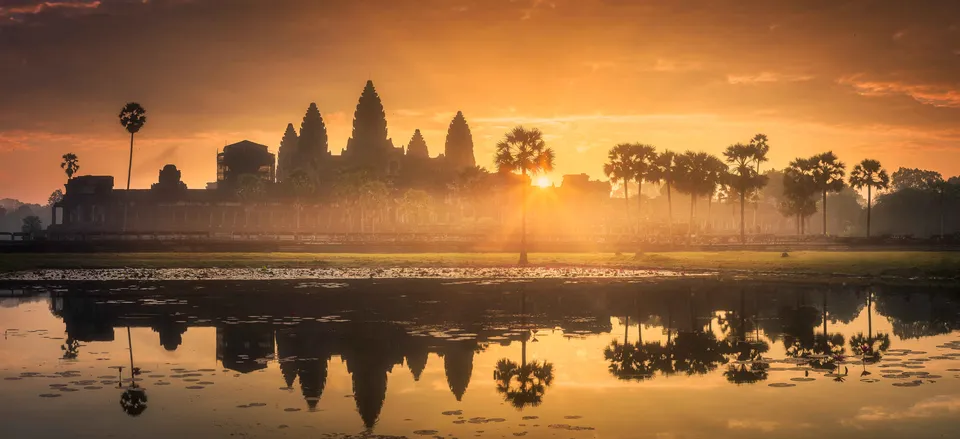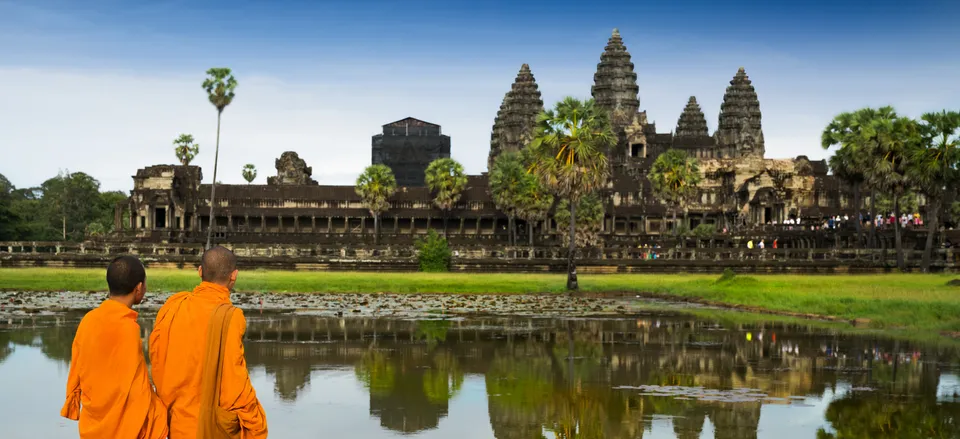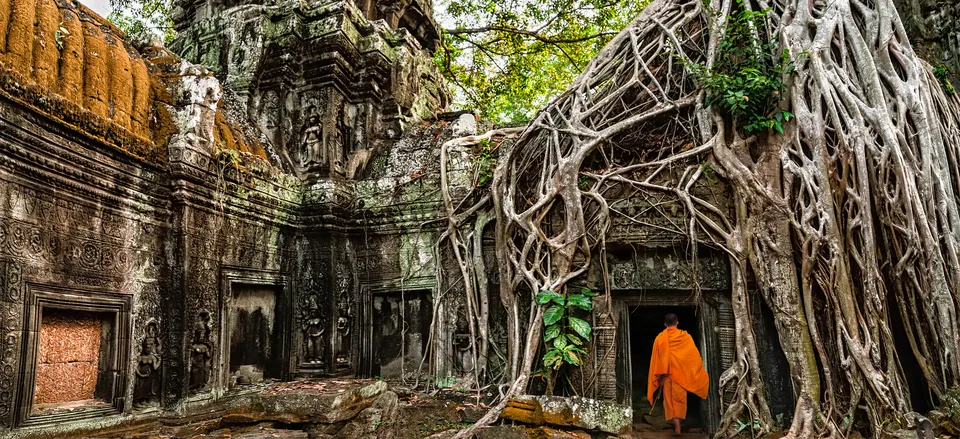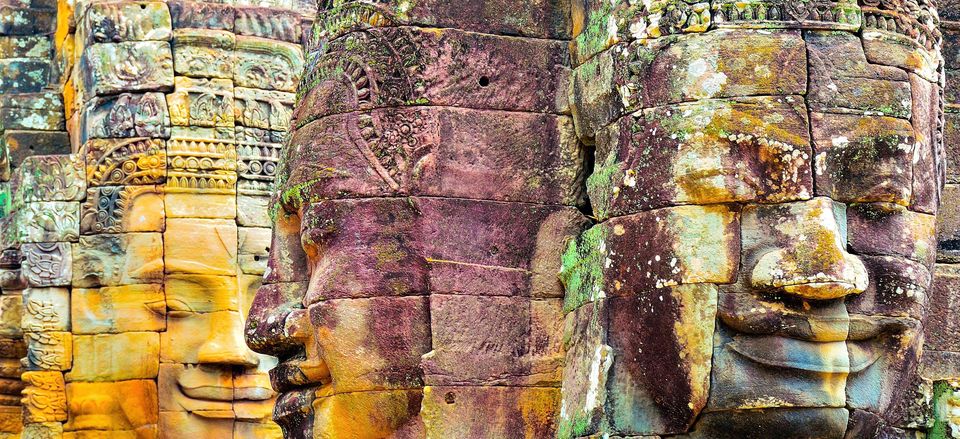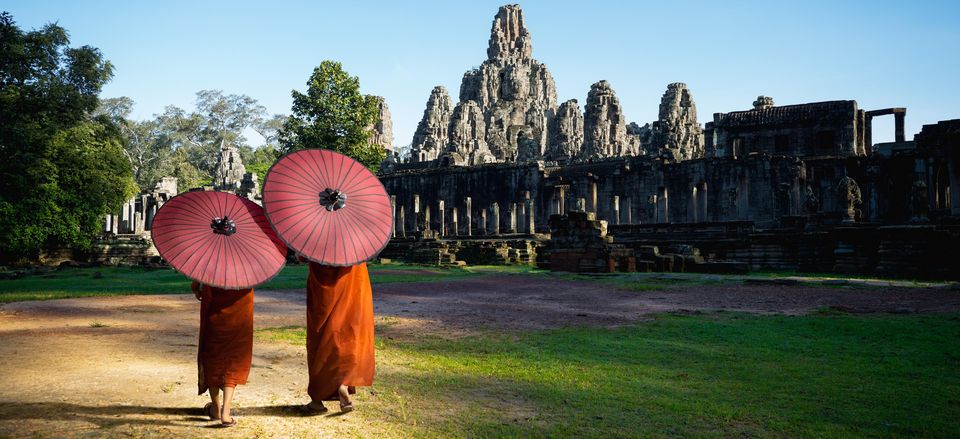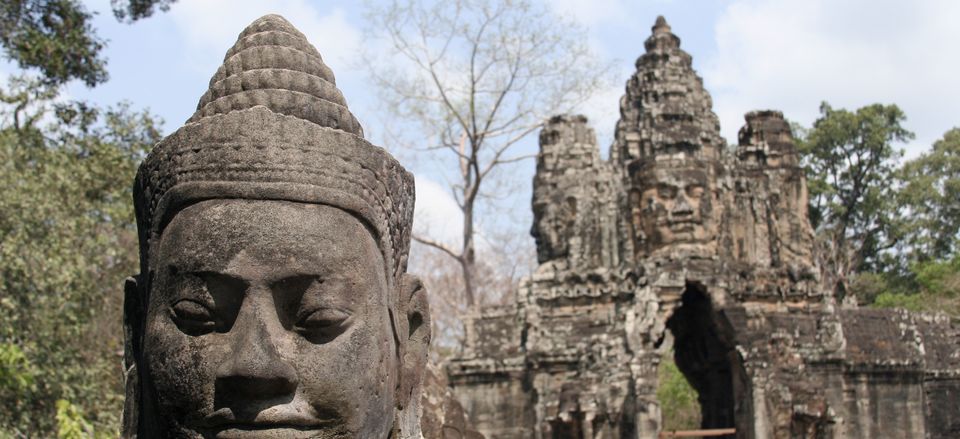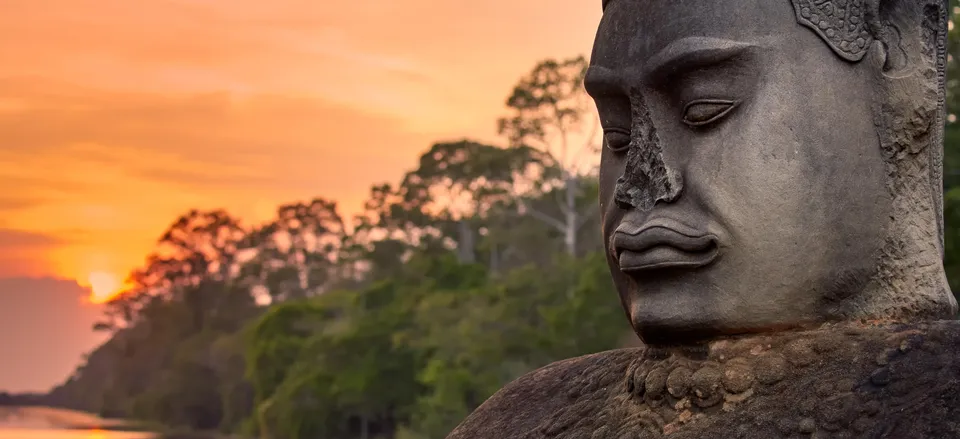 Treasures of Southeast Asia
Featuring Bali, Singapore, Thailand, and Angkor Wat
16 days from $7,790
Take a journey to Southeast Asia, traveling through breathtaking landscapes that showcase ancient histories, diverse cultures, and many World Heritage sites.
SPECIAL OFFER
Save $250 per person when you book by January 19, 2024!
Overview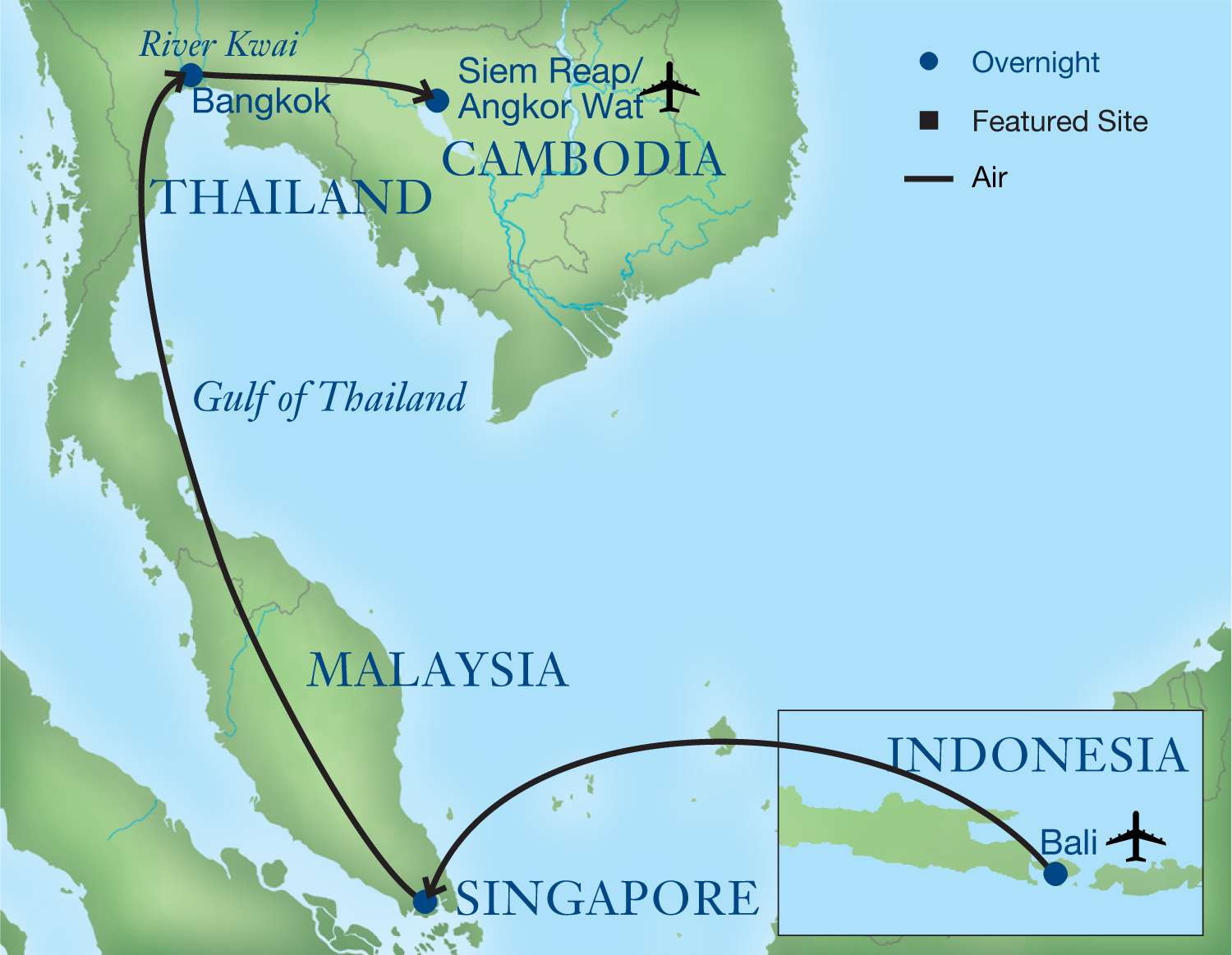 Take a journey to the East, traveling through breathtaking landscapes that showcase ancient histories, diverse cultures, and many World Heritage sites.
Highlights Include
Bali: Travel to Ubud, known for its traditional arts and culture, marvel at the areas picturesque rice paddies, lush foliage and steep ravines, and enjoy time at your stunning beach resort, located on Bali's southern coast.
Singapore: Explore this modern city-state on a tour that showcases the diverse neighborhoods of Kampong Glam, Chinatown, Little India, and more.
Bangkok: Visit the Grand Palace with its Temple of the Emerald Buddha, the famous Reclining Buddha at Wat Pho, and Siam's ancient capital of Ayutthaya. Enjoy a leisurely cruise along the Chao Phraya River and watch a captivating Thai dance performance.
Angkor Wat: Fly to Cambodia's Siem Reap for a three-night stay to discover the City of Temples, including Angkor Wat, Angkor Thom, Ta Prohm, and the recently restored temple of Thommanon. Traditional performances and a visit with local artisans complement your stay.
To see itinerary, please click on an option below.
Itinerary
Itinerary
Day 1 — Depart the U.S.
Depart home cities for your international gateway and the transpacific flight to Bali, Indonesia.
Day 2 — In Flight
Cross the International Date Line en route to Bali.
Day 3 — Bali
Arrive at Denpasar Airport. After brief customs and immigration formalities, you'll be met and assisted with transfer to the luxurious, oceanfront Belmond Jimbaran Puri Hotel. The balance of the day is reserved for quiet time to relax and get settled. This evening, gather poolside for a welcome reception. (R)
Day 4 — Bali
Depart the hotel for a full-day excursion visiting a local village to learn more about life on Bali, then visit a local school, meeting with students and teachers (subject to school holiday). Tour a Balinese housing compound and stop for refreshments including Balinese coffee and tea, along with traditional Balinese snacks. Stroll along paved pathways through picturesque rice fields, where farmers are likely to be at work. Learn more about the simple irrigation systems used in the fields, called subak,which have been used for thousands of years. Lunch of Balinese local specialties will be served during your tour here. (B,L)
Day 5 — Bali
Travel inland to visit the fascinating temple at Tampak Siring where the water from the bubbling spring is believed to have healing powers. The temple, features bathing pools where the Balinese hold spiritual purification ceremonies. A luncheon is served with elegance in "old-world" atmosphere in a Balinese-style open-air restaurant. Continue on to Ubud to visit the ARMA Museum for an escorted visit. Learn about the museum's collections as well as the painting history in Bali. Also discover the history of the gamelan, traditional music usually made up of percussive instruments, and more about the role of the gamelan in the village context, and see a demonstration by master musicians. Then hear a demonstration by master musicians. There will also be an opportunity to visit the bustling Ubud market – with colorful displays of Bali's arts and crafts, fruit, spices, and much more. (B,L)
Day 6 — Bali / Singapore
The morning is at leisure at the hotel. Later, transfer to the airport in Denpasar for the midday flight to Singapore. Upon arrival in Singapore in the late afternoon, you'll be greeted and assisted with transfer to the Singapore Shangri-La for check-in on arrival. The remainder of the evening is at leisure. (B)
Day 7 — Singapore
Today, explore Singapore's sights on a panoramic tour and pass by vistas of the skyscraping Marina Bay Sands Resort and Merlion Park. See one of Singapore's icons, the mythical Merlion, a statue that has a head of a lion and the body of a fish. Drive through the Civic District past the Padang, Cricket Club, Parliament House, Supreme Court, City Hall, and more. Visit the oldest Chinese temple in Singapore, the Thian Hock Keng Temple, often called the "Temple of Heavenly Bliss." When Chinese sailors first landed on the shores of Singapore, they built the temple and dedicated it to the Goddess of the Sea in appreciation for a safe passage across the South China Sea. During your visit, admire the façade's intricate carvings interspersed with statues of mythical beasts. Sample Singaporean cuisine during lunch this afternoon.
After lunch, spend the afternoon exploring Singapore's diverse cultures and rich, eclectic history. Begin with an excursion through Kampong Glam, a Malay enclave that originated as a fishing village at the mouth of the Rochor River. This area of Singapore was famed for its thriving gelam trees that were used for building ships. Then continue your tour by viewing Chinatown'sshophouses and Little India's flower and spice market. (B,L)
Day 8 — Singapore
Start the day with a talk by a local speaker about current-day economics and cultural influences affecting Singapore. Later, set out on a fascinating excursion to learn about Singapore's Peranakan people who are locally born of Chinese and Malay ancestry. This community is an important part of Singapore's multi-cultural heritage. The region's Peranakan community arrived in Peninsular Malaysia and Singapore between the 15th and 17th centuries and settled in port towns. Today, come face-to-face with Singapore's rich, multicultural heritage as you visit a Peranakan enclave. Meet a family who will share the secrets of preparing Chinese dumplings. These delightfully savory and sweet dumplings usually consist of pork, mushrooms and a tangy array of spices and herbs. Enjoy a taste of this regional favorite. Then visit a local home to learn about traditional beadwork and embroidery. This type of Nyonya needlework is an important aspect of Peranakan heritage.
This afternoon, enjoy a visit to Singapore's landmark Gardens by the Bay, a true sanctuary for nature lovers and horticulturalists. This 250-acre garden oasis boasts spectacular floral features, vast conservatories, unique garden artistry and whimsical elements, including award-winning cooled conservatories and 18 vertical gardens, or Supertrees. These iconic Supertrees are made up of more over 150,000 plants and hundreds of varieties of bromeliads, orchids, ferns and blossoming climbers. Spend time in the extraordinary Flower Dome, the largest glass greenhouse in the world as listed in the 2015 Guinness World Records, and the Cloud Forest, home to unique, mist-filled aerial walkways. (B)
Day 9 — Singapore / Bangkok
This morning, transfer to Singapore's Changi International Airport for your flight to Bangkok, Thailand. Upon arrival, enjoy lunch at one of Bangkok's fine restaurants. Continue on to the hotel for check-in and time at leisure. This evening, soak up Bangkok's illustrious landmarks from the water as you embark on a scenic cruise along the Chao Phraya River. Sit back in comfort as this converted rice barge sails past Bangkok's sparkling city skyline with many monuments illuminated at night. A sumptuous dinner of authentic Thai and international dishes will be served as you cruise. (B,L,D)
Day 10 — Bangkok
After breakfast, join fellow travelers for a talk by a local speaker about the history and culture of Thailand. Then, discover Bangkok's colorful river life as you cruise the Chao Phraya River and Thonburi Canals. Pass riverbanks full of stilted wooden homes, colonial buildings, and a vibrant local market. Bangkok merchants still use the canals for travel and to transport their merchandise throughout the city. End your cruise at the Tha Chang pier and continue your excursion with a visit to the astounding Grand Palace and Temple of the Emerald Buddha. Dating from the 15th century, this beautifully decorated wat, or temple, is one of the most important Buddhist temples in Thailand. Next, take a tuk tuk ride to Wat Po to see the Reclining Buddha. This temple that sprawls over 19 acres is also considered the country's first university.
Discover the culinary pleasures of Thai cuisine during lunch at the renowned Blue Elephant, Bangkok. The prestigious restaurant is housed in a century-old building along the historical Sathorn Road. Built in 1903, the restaurant was originally the site of the Bombay Department Store. It was restored in 2002 and became the prestigious Blue Elephant Cooking School and Restaurant. The remainder of the afternoon is at leisure in Bangkok. Browse for lovely silk fabrics, or delight in a delicious strong and sweet Thai iced coffee.
This evening, gather at the Sala Rim Nam for a show featuring Thai classical dance . Delight in viewing the intricate colors and detail of traditional Thai costumes. Afterwards, enjoy a savory dinner of Thai favorites. Centuries-old Eastern and Western influences created Thai food, which is often a harmonious blend of textures, tastes and herbal flavors. (B,L,D)
Day 11 — Bangkok / Ayutthaya
Visit the Bang Pa-In Palace, a summer residence for the kings of Thailand. The property combines classical Thai architecture with that of Western Europe. You'll marvel at ornamental ponds, an elegant Thai-style pavilion and a Thai Buddhist temple that resembles a Gothic church. Continue to the World Heritage site of Ayutthaya, Thailand's ancient capital from 1350-1767. As you stroll the grounds, view massive brick ruins, lion guardian statues, seated Buddha figures and many other amazing artifacts. Afterwards, board a boat to cruise along the Chao Phraya River toward Bangkok. Enjoy a delicious lunch on board as you enjoy scenes of local life on Thailand's rural waterways. Witness colorful temples, bustling markets and shops along the banks. (B,L)
Day 12 — Bangkok / Siem Reap
This morning, transfer to Bangkok's Suvarnabhumi International Airport for your flight to Siem Reap, Cambodia. Upon arrival, you will be met by your local travel staff and assisted with transfer to the deluxe Sofitel Angkor Phokeethra Golf and Spa Resort. Take some time to unpack and explore your hotel before joining fellow travelers for lunch. Then, discover the quaint provincial capital of Siem Reap by tuk tuk. The city offers a bounty of well-preserved colonial buildings, small cafes, shops, art galleries, and more. After your tour, visit an Arts and Dance Center to see demonstrations of local talent. (B,L)
Day 13 — Siem Reap
This morning, experience the breathtaking Temple of Angkor Wat, a highlight of the World Heritage site of Angkor. Built in the 12th century, it is the largest temple in the world and the crown jewel of the Angkor Archaeological Park. Angkor Wat is the grandest of the temples that sit within the 155-square-mile park. Originally dedicated to the Hindu god Vishnu, the temple eventually became filled with Buddhist elements as the new religion spread through the empire. See the extensive gallery of bas-relief murals, one of the highlights of the temple.
Then meet a local family who will welcome you into their home to demonstrate how rice noodles are made. The balance of the day is at leisure. You may enjoy visiting Phsar Chas, the Old Market, which offers an array of meats, dried fruits and checkered scarves as well as a selection of spices and other interesting wares. Take a stroll through the heart of Siem Reap and sample Phnom Pleung, a Cambodian BBQ where you can cook the meat yourself on a small burner placed at your table.
This evening, transfer by remork or tuk-tuk to attend a performance of Phare, the Cambodian Circus. Enjoy an energetic Cambodian show with a blend of dance, music, acrobatics and juggling combined with enlightening stories of Khmer culture. (B)
Day 14 — Siem Reap
Spend the morning exploring Angkor Thom and other sites. Angkor Thom was a great walled city that was once home to a million people and was the last capital of the Khmer Empire, which ended in the mid-15th century. Discover the Bayon, a remarkable temple in the center of the site. Marvel at the 54 towers that feature carvings of more than 200 large enigmatic smiling faces. The bas-reliefs of ancient battles are among the most compelling aspects of the site. Explore the temples of Ta Prohm, a temple that has, for the most part, been left in its natural state since its discovery by French explorers in the late 19th century. Here, the roots and branches of ancient Banyan and Kapok trees have overwhelmed the stone structures. One of the largest temples at Angkor, it is a favorite for many travelers. Continue to Thommanon, a recently restored temple with exquisite Apsara carvings. The balance of the day is free of planned activity so you can relax or follow your own path and explore on your own.
This evening, gather with fellow travelers for a festive farewell dinner. The highlight of the evening will be a presentation of Khmer classical dance by performers in exquisite silk brocade costumes fashioned after the bas-relief sculptures seen at Angkor Wat. (B,D)
Day 15 — Depart for Home Cities
This morning, travelers will transfer to the airport for transpacific flights home. Based on international airline schedules and routings, some travelers arrive home the same day; others may arrive home the next day. This information is based on preliminary 2022 airline schedules. (B)
Please note: The progression of this itinerary may be changed without notice due to operational considerations.
Included meals are denoted as follows: Breakfast (B), Lunch (L), Reception (R), Dinner (D)
Related Tours