Learn about the traditions, legends, and archaeological finds of Mesa Verde National Park and Chaco Culture, both World Heritage sites, and other significant sites of the Southwest during this new tour.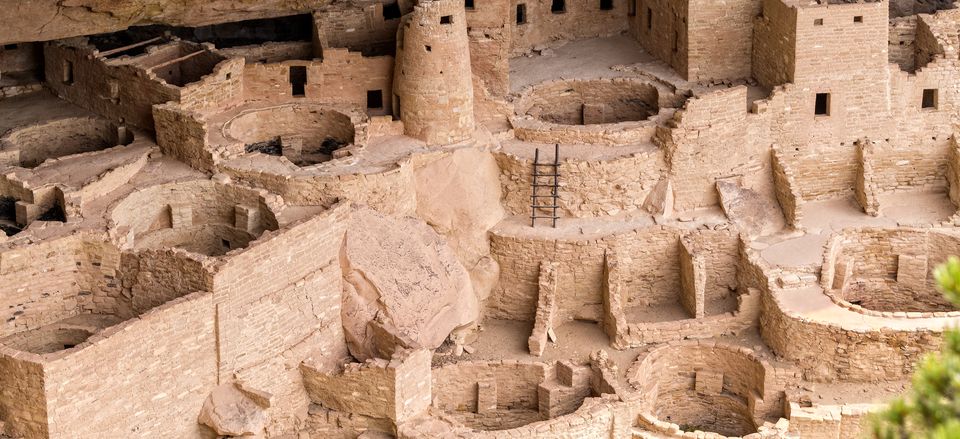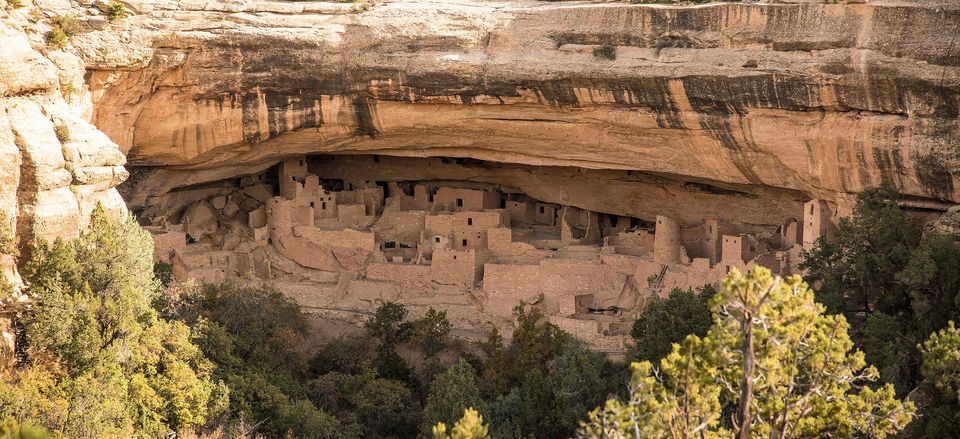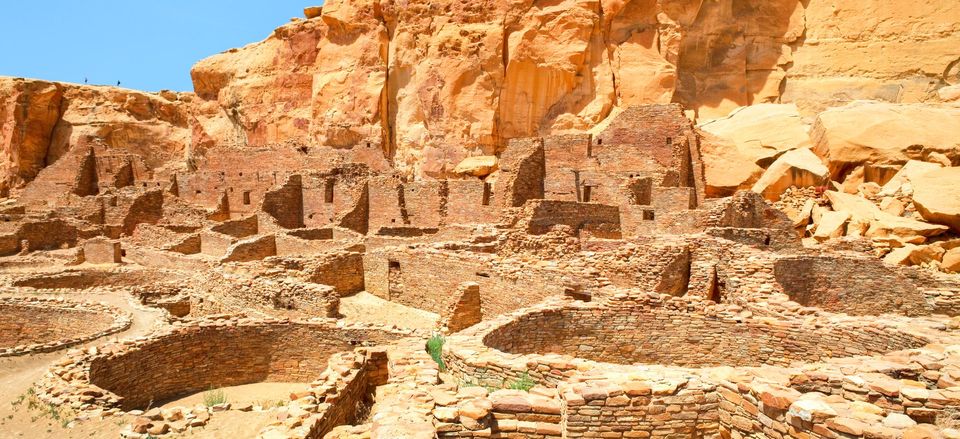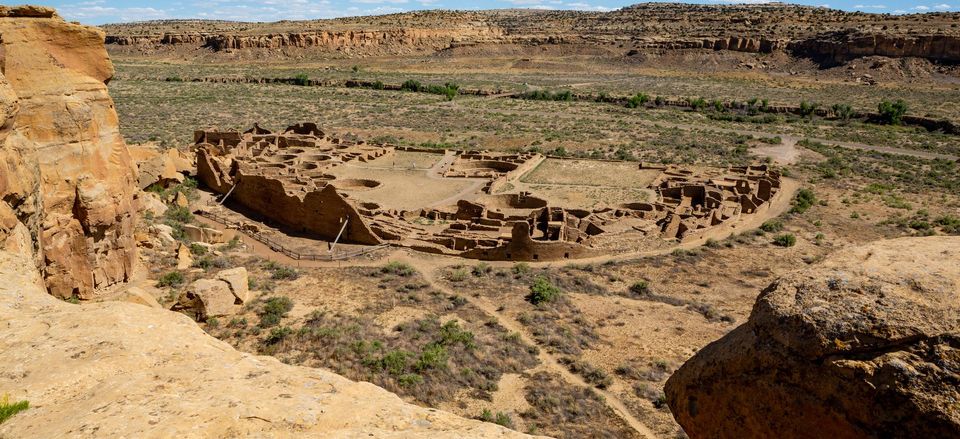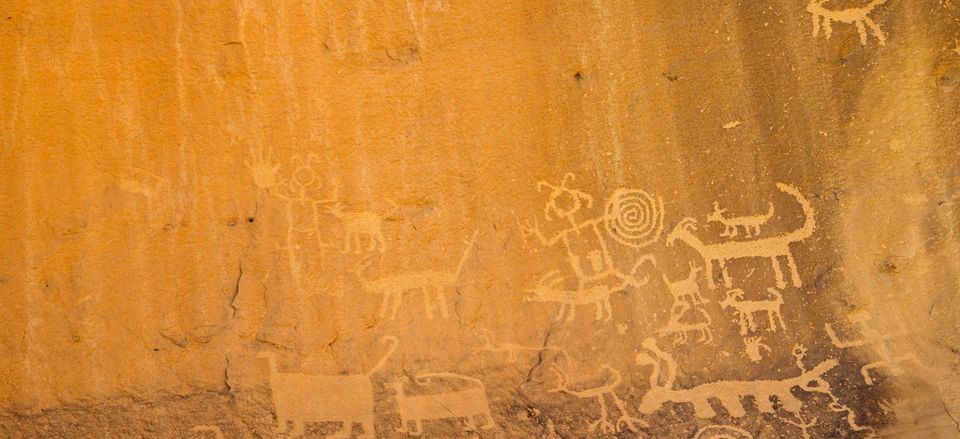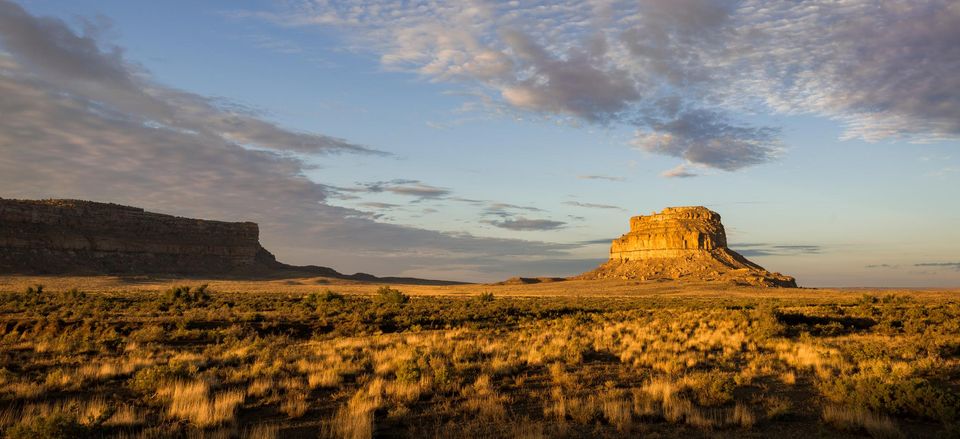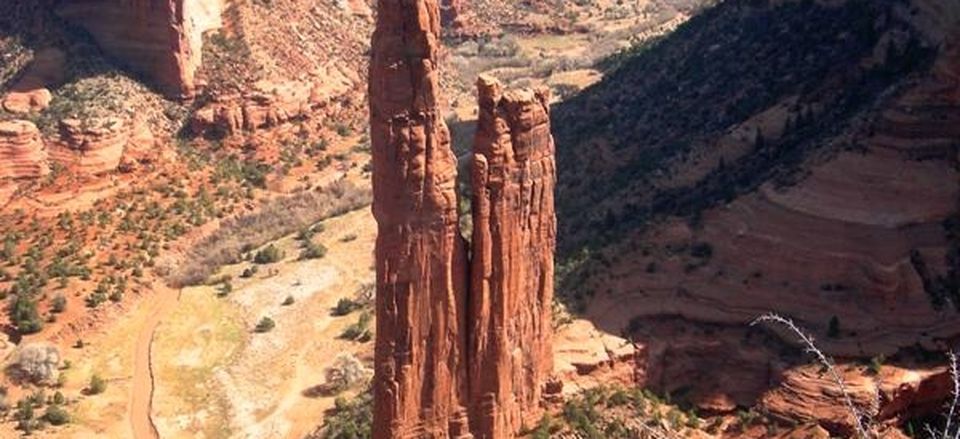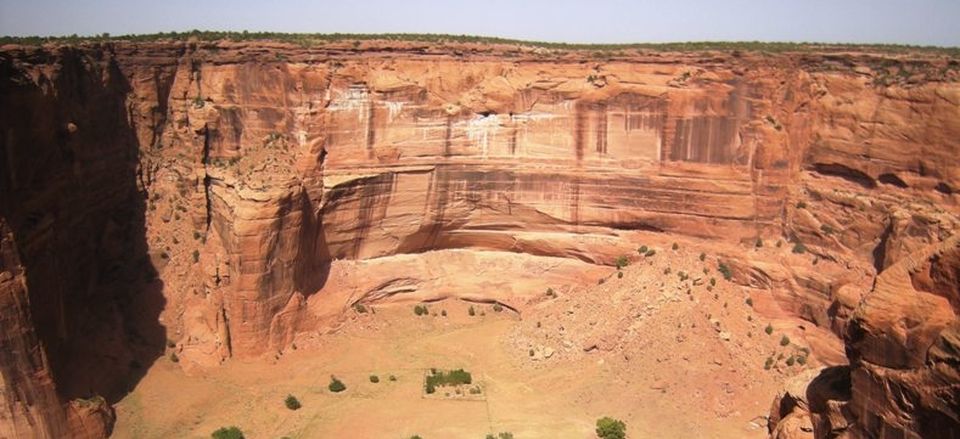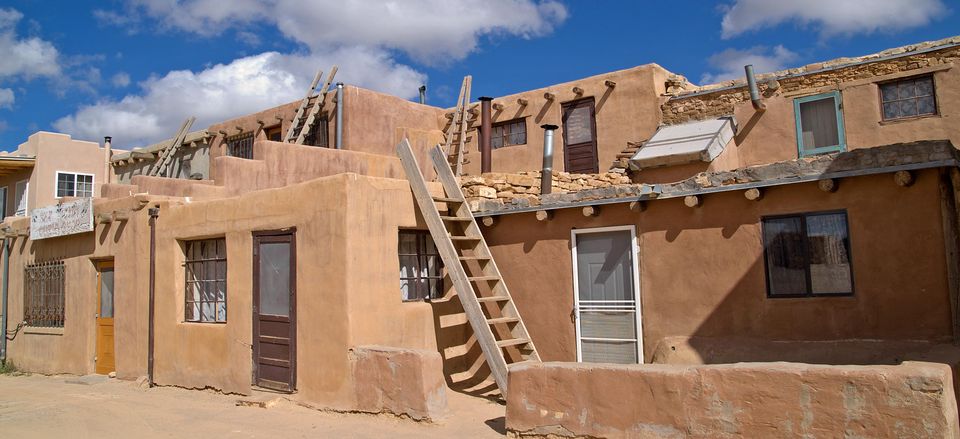 Pueblo Culture and History
Mesa Verde, Chaco Culture, Canyon de Chelly, and Pueblo of Acoma
8 days from $5,295
Learn about the traditions, legends, and archaeological finds of Mesa Verde National Park and Chaco Culture, both World Heritage sites, and other significant sites of the Southwest during this new tour.
Overview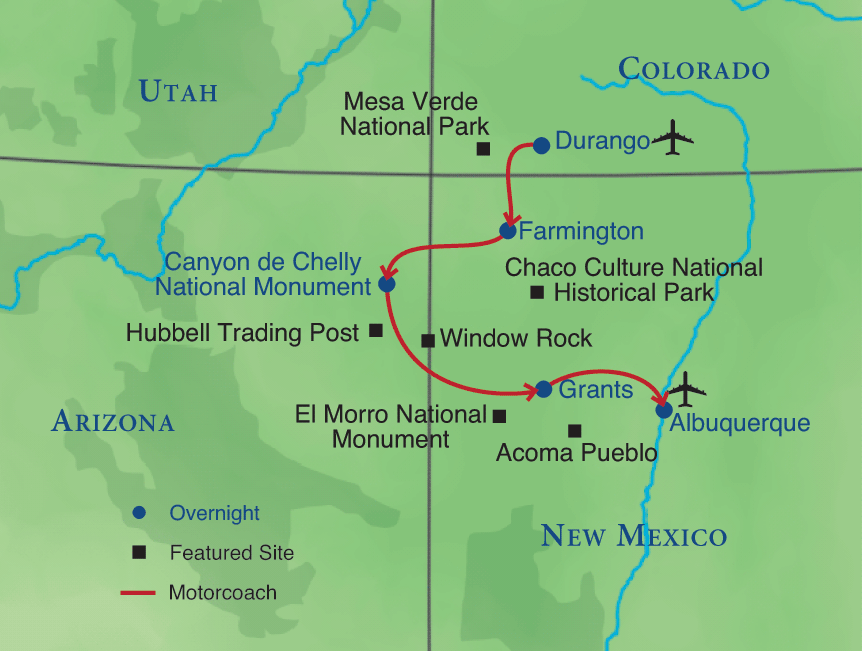 Expectations: This is a moderately active program incorporating walks and hikes from 1 up to 7 miles round-trip with options (at times) for shorter walks and hikes, most on well-marked trails. This trip visits several remote areas, so it should be expected that many of the trails will be rocky, uneven and dusty with little or no shade in many areas visited. Elevation gains during walks and hikes can be strenuous and participants may be affected with shortness of breath. The time on the trails will be taken at an easy to moderate pace suitable for study. A full-day 4-wheel drive tour is also included with off-road driving featuring uneven, rocky and dusty road surfaces. There will also be quite a bit of paved road driving to visit these National Parks and Monuments and these drives will often be through Navajo lands. Vans/coaches will be airconditioned. The sun will be very strong, so participants are urged to bring a sunhat, sunglasses and sunblock. It is also highly recommended to dress in layers and wear trail shoes with a sturdy tread or well-worn hiking boots as well as having rainwear on hand. A full list of suggested items to pack and "what to expect" will be included with your pre-tour documents.
Appropriate for: Travelers who are physically fit, expect a somewhat vigorous pace, are comfortable participating in up to five hours of physical activity per day and can endure a fair amount of physical exertion.
To see itinerary, please click on an option below.
Itinerary
Itinerary
Day 1 – Arrive in Durango, Colorado
Arrive during the day into Durango, Colorado. Check-in to the historic Strater Hotel located in the charming downtown. Visit the Center for Southwest Studies in Durango, which holds a museum, library, archives, and records for Fort Lewis College. The center's museum is home to important collections of Navajo, Pueblo and Hispanic textiles along with baskets, pottery, sculpture, paintings and historic artifacts representing the Southwest's diverse and dynamic heritage. While here gather with a museum specialist for remarks and a short tour.
This evening gather in the hotel for a welcome reception and opening remarks by your Smithsonian Journeys Expert. (R,D)
Day 2 – Mesa Verde National Park
After breakfast, depart for Mesa Verde National Park, established in 1906 to preserve and interpret the archeological heritage of the Ancestral Pueblo people who made it their home for over 700 years from 600 AD to 1300 AD. Today the park protects nearly 5,000 known archeological sites including 600 cliff dwellings, some of the best preserved in the United States. Marvel at the park's cliff dwellings from several viewpoints and enjoy spectacular views from Point Park Trail, at 8,572 feet it is the highest point on the main park road. Late in the day arrive in Farmington, New Mexico. (B,L,D)
Walks/Hikes: Short walks and hikes at scenic stops.
Day 3 – Chaco Culture National Historical Park
Depart Farmington in the early morning for remote Chaco Culture National Historical Park, passing through Navajo Nation tribal land on the way. The canyon was central to thousands of people between 850 AD and 1250 AD though there is evidence of human occupation beginning in 900 BC. Marvel at the massive buildings of the Ancestral Puebloan people and learn more about their complex organizational and engineering abilities. Stop at the Visitor's Center and then Pueblo Bonito, the most thoroughly investigated and celebrated cultural site in Chaco Canyon. Pueblo Bonito was planned and constructed in stages over hundreds of years. Chaco Canyon is also one of the few protected areas in the San Juan Basin and is an island of biodiversity, home to plants including a variety of wildflowers and pinyon-juniper woodlands and also wildlife including bobcats, badgers, porcupines and a diverse bird population. A picnic lunch will be provided. Return to Farmington late in the day for a group dinner and an evening at leisure. (B,L,D)
Walks/Hikes: 2-4 miles of hiking on well maintained rocky trails, easy.
Day 4 – Canyon de Chelly National Monument
Depart Farmington, New Mexico and cross into northeastern Arizona for Canyon de Chelly National Monument. As you drive through Navajo Nation lands of the Four Corners region pass Shiprock, an erosional remnant of the throat of a volcano (volcano breccia). Learn more about Shiprock and why it holds great significance to the Navajo people. Arrive at Canyon de Chelly, also located fully on Navajo Nation lands which has been inhabited, uninterrupted, for nearly 5,000 years, longer than anywhere else on the Colorado Plateau. Navajo families make their home in the canyon, raising livestock and farming the land. Stop at several viewpoints as you make your way into the canyon, then stop for a luncheon of southwestern fare. Continue to Thunderbird Lodge, located within the monument, for check-in. In the late afternoon drive to Spider Rock, a sandstone spire that rises more than 700 feet from the canyon floor. (B,L,D)
Walks/Hikes: Short walks and hikes at scenic stops; 2-3 mile afternoon hike, rocky and in places uneven trail.
Day 5 – Canyon de Chelly National Monument
Embark on a full day four-wheel-drive excursion led by a Navajo guide, who'll share stories and knowledge of their ancestral home. Millions of years of land uplifts and stream cutting created the colorful sheer cliff walls of the canyon. Natural water sources and rich soil provided a variety of resources including plants and animals that have sustained families for thousands of years. Drive along Canyon Del Muerto and view landmarks like Fortress Rock and Antelope House Ruin, where colored drawings of antelope created in the 1830s are side by side with Anasazi creations. Further up the canyon are farms, orchards and fields still tended to today. Enjoy a traditional vegetarian Navajo lunch. Return to the lodge late in the day for a group dinner. (B,L,D)
Walks/Hikes: Short walks and hikes at scenic stops during the 4 wheel-drive tour
Day 6 – Hubbell Trading Post, Navajo Tribal Headquarters, El Morro National Monument
Depart the lodge and Canyon de Chelly National Monument for Hubbell Trading Post National Historic Site in Ganado, Arizona, where trading has been taking place since 1878. Browse works by local Navajo artists as well as wares for sale including pottery, blankets and jewelry. Continue to Navajo Tribal Headquarters at Window Rock, Arizona, then take a short hike at El Morro National Monument to view petroglyphs and Spanish inscriptions carved in the rocks. Continue to Grants, New Mexico and after check-in at the hotel, depart for dinner at a local steakhouse. (B,L,D)
Walks/Hikes: Inscription Trail, 0.7 miles roundtrip, well-groomed/paved trail.
Day 7 – Acoma Pueblo* and Albuquerque
From Grants drive to Acoma Pueblo, a National Historic Landmark built atop a 367-foot sandstone mesa, it is one of the oldest communities in what is now the United States. Join a member of the community for a tour and more about the settlement's history. Four communities make up the pueblo village today including Sky City (Old Acoma), Acomita, Anzac, and McCarty's. Continue east to Albuquerque and arrive at the hotel late in the afternoon. There will be an optional visit to the Pueblo Indian Cultural Center or you may relax at the hotel or step out for shopping in Old Town Albuquerque. This evening gather for a festive farewell dinner. (B,L,D)
Walks/Hikes: N/A
*Access to the Acoma Pueblo has been significantly limited due to COVID-19. If we are unable to visit Acoma Pueblo on this day, we will instead travel to Santa Fe, New Mexico for a walking tour and lunch.
Day 8 – Departures home from Albuquerque
After breakfast, depart for the short drive to Albuquerque International Sunport for flights home. (B)
Walks/Hikes: N/A
Included meals are denoted as follows: Breakfast (B), Lunch (L), Reception (R), Dinner (D)
Related Tours