Experience Ecuador's legendary biodiversity as well as its cultural gems on a journey that brings you from the World Heritage sites of Quito and Cuenca to the wilds of the Andean highlands and the incomparable Galápagos Islands.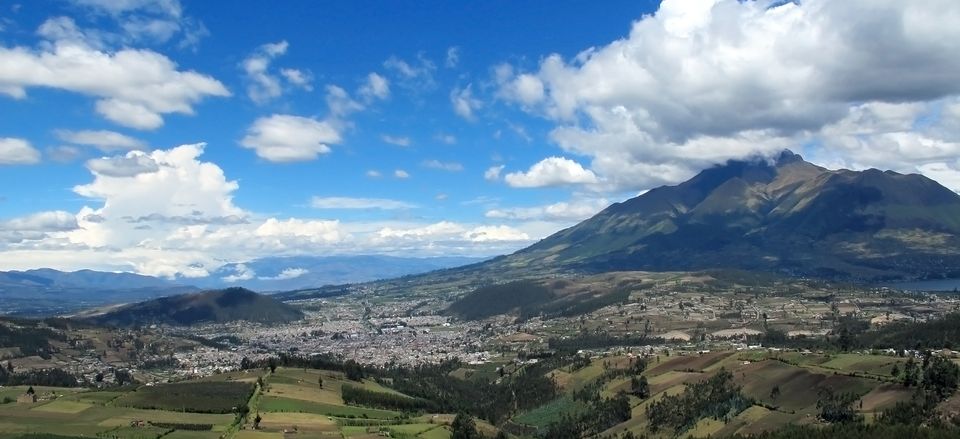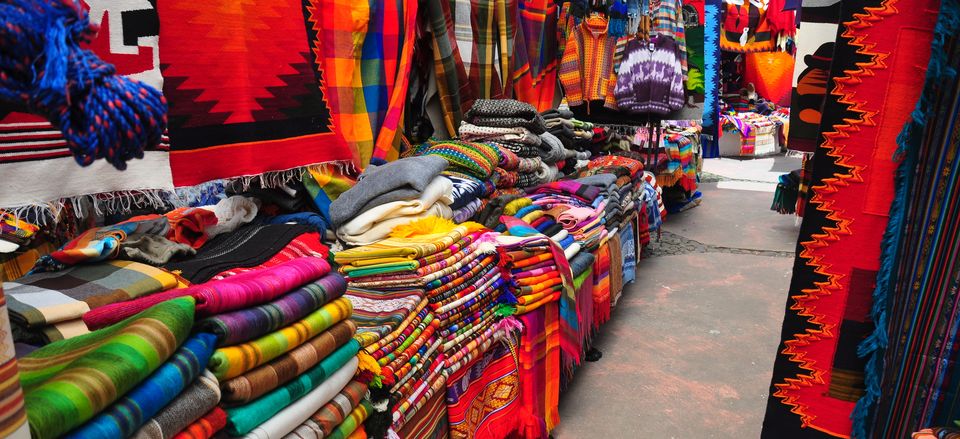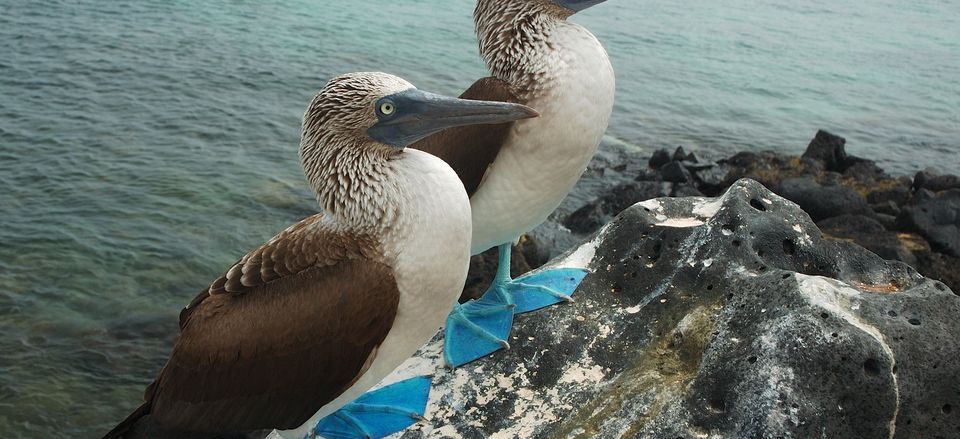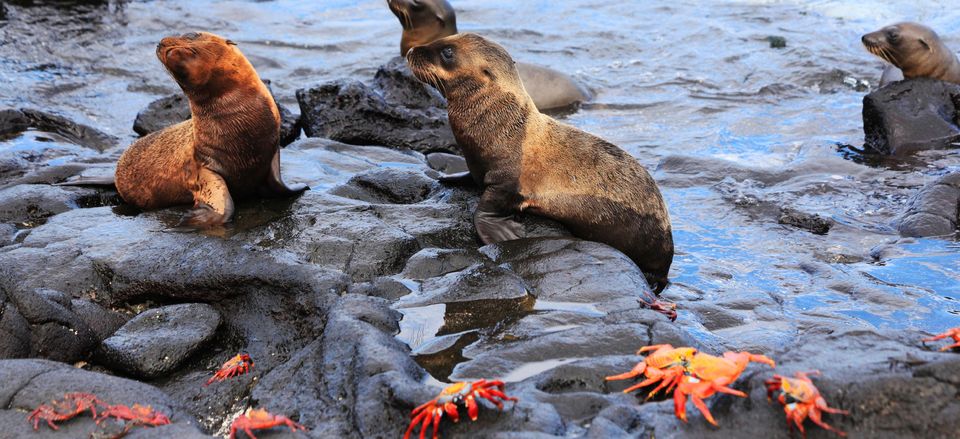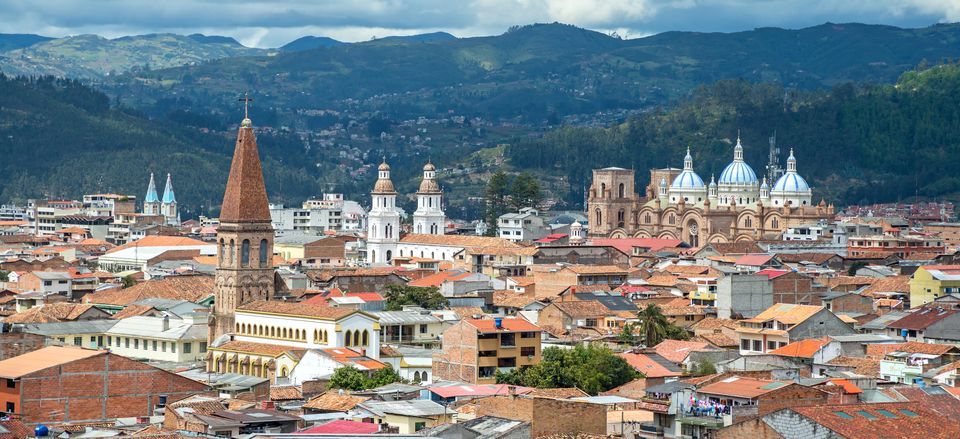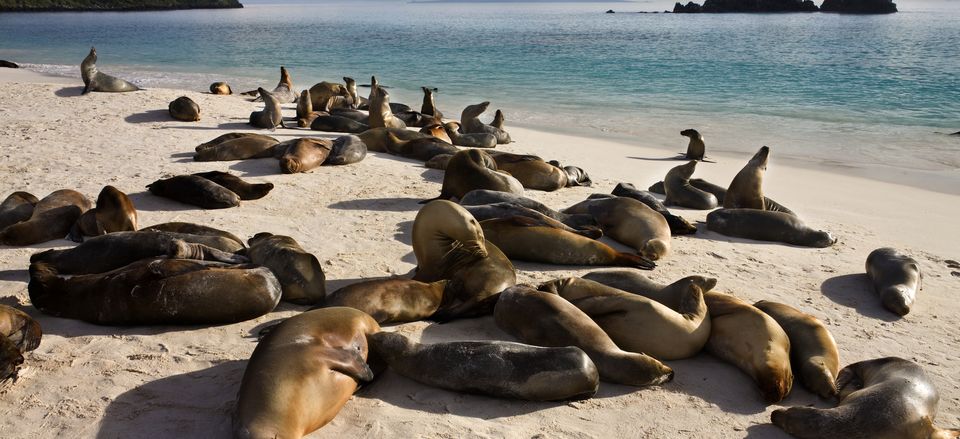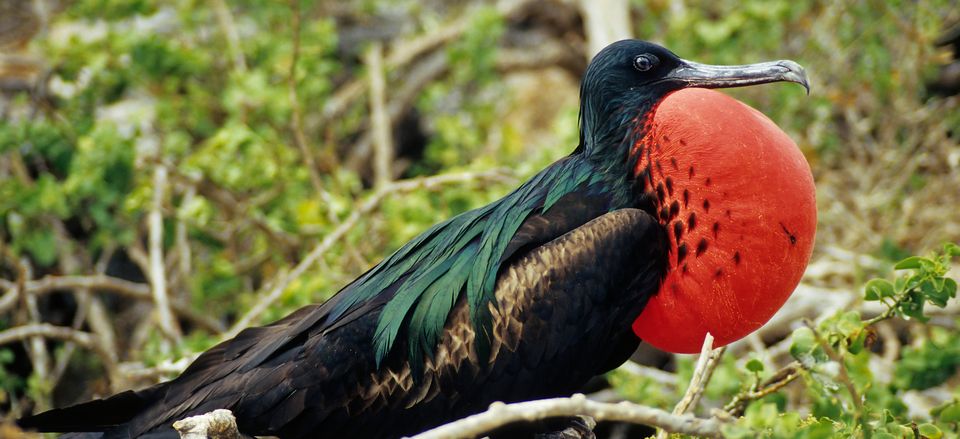 Ecuador and the Galapagos
14 days from $7,695
Experience Ecuador's legendary biodiversity as well as its cultural gems on a journey that brings you from the World Heritage sites of Quito and Cuenca to the wilds of the Andean highlands and the incomparable Galápagos Islands.
Overview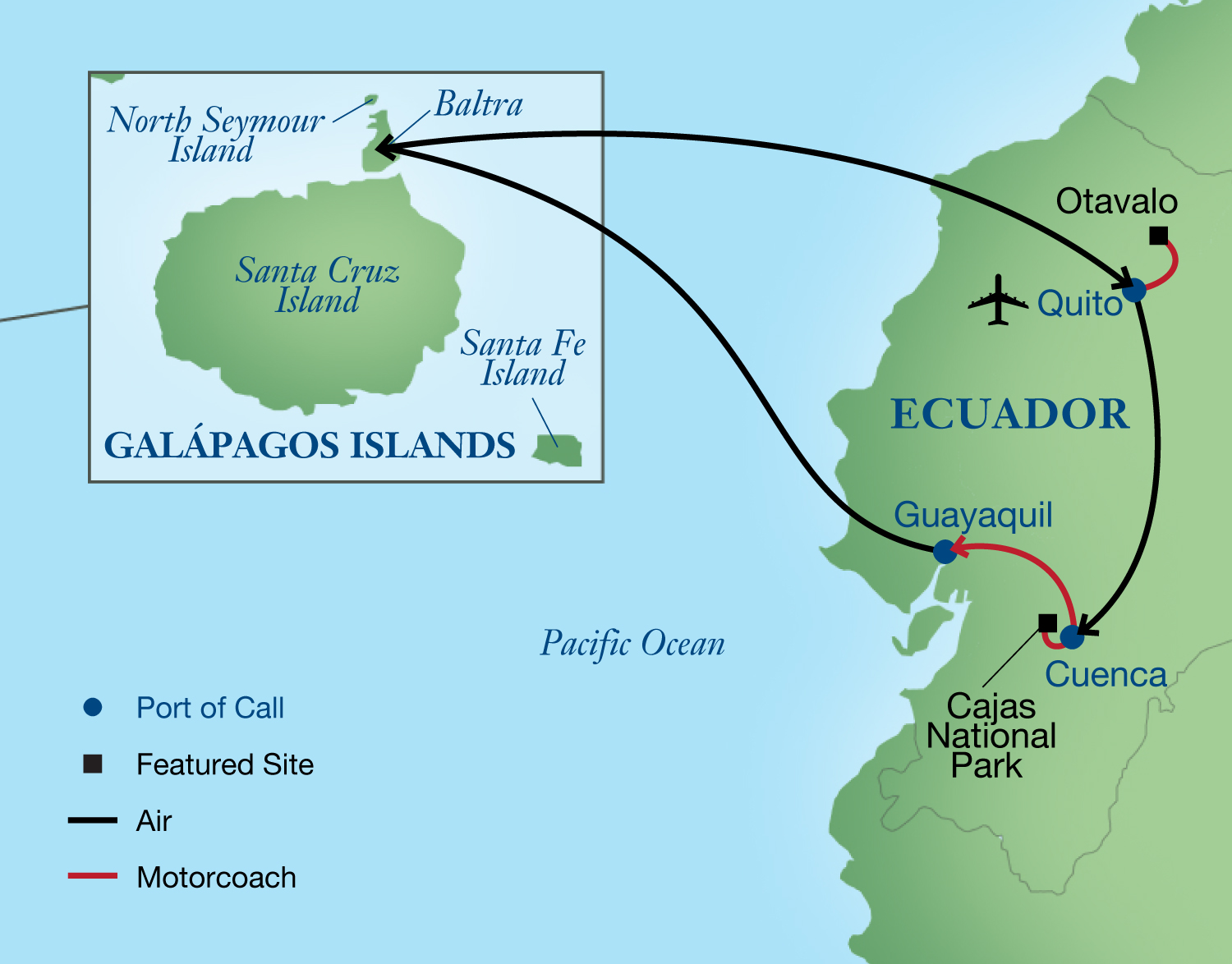 Home to swathes of the Amazon rainforest and the Andes, as well as the volcanic Galápagos Islands, Ecuador ranks among the world's most biodiverse countries. It also harbors a rich cultural heritage derived from European and indigenous roots and still flourishing today. Stay in two World Heritage sites, Quito and Cuenca, and discover their enchanting historic centers, bustling markets, and vibrant arts and crafts traditions. Explore the ecosystems of the Andean highlands, then fly to the Galápagos to spend three days amid some of the most intriguing creatures on Earth.
Highlights Include:
Quito: Step into history in one of the world's highest capitals, discovering the pre-Columbian and colonial architecture of the World Heritage-listed Old City on a walking tour. Stand in two hemispheres at once at the Middle of the World Monument and encounter incredible plant biodiversity at the Quito Botanical Gardens.
Otavalo: Meander through one of South America's largest indigenous markets, examining local textiles and other handicrafts made by the artisans of the Andes. Then walk to a beautiful waterfall that spills through the jungle from volcanic slopes.
Cuenca: Spend three nights in this World Heritage site, an enchanting town known for its historic architecture and its thriving arts scene. Stroll through the colonial center on a guided walk, and meet artists and craftspeople on a studio tour. Then visit an orchid laboratory to see a stunning array of species and learn how they are propagated and cared for.
The Galápagos Islands: Settle into your hotel in the highlands of Santa Cruz Island and immerse yourself in one of the world's most treasured wildlife havens. Sail a privately chartered yacht to nearby islands, encountering the archipelago's famously unafraid creatures on naturalist-led walks.
Local Culture: Delve into Ecuador's rich cultural heritage, seeing hand-crafted Andean textiles in the markets of Otavalo and spending time with a local musician. In Cuenca, meet with ceramicists, weavers, and jewelers, and learn about local livelihoods on a visit to a rose plantation and a covered market in Quito. Get acquainted with community members in the Galápagos for a glimpse into everyday life on the islands.
Flora and Fauna: Experience Ecuador's legendary biodiversity first-hand, watching for Andean condors and llamas in the high-mountain valleys of Cajas National Park and discovering rare botanical species in the gardens of Quito. Observe the unique creatures of the Galápagos, at home in their native habitat and unfazed by your presence. Get an up-close view of blue-footed and Nazca boobies, magnificent frigatebirds, marine and land iguanas, and sea lions, to name just a few.
To see itinerary, please click on an option below.
Itinerary
Itinerary
Day 1 — Depart U.S. for Quito, Ecuador
Arrive late this evening in Ecuador's capital and transfer to your hotel. The remainder of the evening is at leisure.
Day 2 — Quito
Meet your fellow travelers, your Smithsonian Journeys Expert, and your tour manager for an orientation this morning. Then head out to discover the beautiful city of Quito on a guided tour. Perched at 9,350 feet at the foot of Andean peaks, Quito is the second highest capital city in the world (after La Paz, Bolivia) and the oldest capital in South America. In the World Heritage-listed Old City, discover an incredible range of architecture, from pre-Columbian and Spanish colonial to Moorish and Flemish styles. Your tour includes the ornate La Compañía church, gilded with as much as seven tons of gold; Carondelet Presidential Palace; San Agustín Church; and the 16th-century Monastery of San Francisco. After lunch at a local restaurant, continue to the Middle of the World Monument, which marks the spot where an 18th-century French expedition determined the exact location of the Equator. Here, at latitude 0° 00′ 00″, you'll have the opportunity to straddle two hemispheres. Tonight, gather for a welcome dinner at the hotel. (B,L,D)
Day 3 — Otavalo
After breakfast, journey to Otavalo in the Andean highlands to experience one of the largest indigenous markets in Latin America. Meander through colorful market stalls, admiring woven textiles, leatherwork, musical instruments, and other local handicrafts. Take a walk to the picturesque Peguche Waterfall, which tumbles down from the mountain through lush tropical forests. Spend time with a local musician before lunch at a nearby restaurant. Return to Quito in late afternoon and enjoy a free evening to discover the city's vibrant restaurant scene. (B, L)
Day 4 — Cuenca
A morning flight brings you to Cuenca, a World Heritage site in Ecuador's highlands. Venture into the cobblestoned lanes and flower-filled squares of this beautiful colonial city on an afternoon walking tour, discovering the blue-domed New Cathedral; the Spanish colonial Old Cathedral, now a museum; and the Tomebamba River, which winds picturesquely through the center of town. Tonight, gather for dinner at a local restaurant. (B, D)
Day 5 — Cuenca
Immerse yourself in Cuenca's rich artistic traditions today, getting acquainted with local artisans and their works on a tour of art studios and craft workshops. Meet with a ceramics designer to learn about the different techniques used to create pottery, decor, and other handcrafts; then visit a jeweler who uses centuries-old methods to fashion earrings as well as silver filigree pieces worn by indigenous women during celebrations. Watch craftspeople weave Panama hats from the toquilla palm fronds, and hear the interesting history of these traditional hats, which, despite their name, are native to Ecuador. Your final stop is an orchid laboratory, where you'll see rare species and find out how these complex plants are propagated and cared for. After lunch at a local restaurant, the remainder of the day is yours to explore Cuenca as you wish. (B,L)
Day 6 — Cuenca / Cajas National Park
Travel west to Cajas National Park, a stunning landscape of mountains, high altitude grasslands called páramo, and some 270 lakes and lagoons. Explore the park, keeping an eye out for flora and fauna including llamas, wild horses, Andean condors, giant hummingbirds, and the sacred caracara. Enjoy lunch at a local restaurant before returning Cuenca, where you'll have the rest of the day at leisure. (B,L)
Day 7 — Guayaquil
Descend from the Andean highlands this morning and drive to the coastal city of Guayaquil, Ecuador's main port. Along the way, stop at a traditional hacienda for lunch and a lesson in how chocolate is derived from the seeds of the cacao fruit. Upon your arrival in Guayaquil, set off on a city tour that includes the neo-classical Palacio Municipal de Guayaquil and the Malecon 2000 waterfront district. At Seminario Park, a small green space in front one of the city's cathedrals, discover unexpected residents: land iguanas roaming free. Check in to your centrally located hotel and enjoy dinner on your own at one of the many restaurant options in the vicinity. (B,L)
Day 8 — The Galápagos: Baltra and Santa Cruz Island
Board a morning flight to Baltra, one of the islands in the Galápagos Islands. Continue by bus and boat to nearby Santa Cruz Island, your base for exploring this volcanic archipelago. On the way to your hotel in the highlands, view Los Gemelos, huge twin craters formed by volcanic eruptions millions of years ago. Settle in and enjoy lunch at the hotel; then head out to observe giant Galápagos tortoises in their natural habitat. In the lush meadows of the highlands, these prehistoric-looking creatures wallow in mud, meander through the grasses, and chomp on vegetation. Later, meet local residents to get an up-close look at life on the island. End the day exploring the lava tunnels at the hotel: you'll have the opportunity to walk inside the caverns and learn how they were formed by lava eons ago. Gather for dinner together at the hotel tonight. (B,L,D)
Day 9 — Santa Fe Island
Head back to the port this morning, where your privately chartered yacht, the Santa Fe, awaits. Today's cruise brings you southeast to Santa Fe Island, and unusually flat island formed by an uplift instead of a volcanic eruption. During a nature walk here, watch for Galápagos hawks and Galápagos snakes, two of the only terrestrial predators on the islands, as well as Galápagos mockingbirds, Santa Fe land iguanas, the endemic rice rat, and sea lions. Enjoy lunch aboard the yacht, then motor back to Santa Cruz. Late this afternoon, participate in the Miconia "Plant a Tree" program, helping propagate the endangered Galápagos miconia, an endemic, flowering shrub found only in the highlands of Santa Cruz and San Cristobal Islands. Dine tonight at the hotel. (B,L,D)
Day 10 — North Seymour Island / Bachas Beach
Board the Santa Fe this morning and cruise to North Seymour, a low-lying island teeming with wildlife. On our naturalist-led walk, encounter the largest colony of magnificent frigate birds in the Galápagos and a nesting colony of blue-footed boobies, and watch for tropicbirds, waved albatrosses, and many other bird species. The island is also known for its reptiles, including land and marine iguanas and lava lizards. After lunch aboard the Santa Fe, return to Santa Cruz Island, dropping anchor in the calm waters off Bachas Beach, one of the primary sea turtle nesting sites in the islands. See a floating pier and the remains of a sunken U.S. Navy barge —some of the few remaining vestiges of the American presence here during World War II. Make a wet landing here, and take a walk to see flamingo ponds, sea lions, Sally Lightfoot crabs, Darwin's finches and much more, as well as both native and endemic vegetation. Enjoy time to relax back at the hotel this afternoon, opting for a swim in the pool or a glass of wine from the wine cellar before meeting for dinner. (B,L,D)
Day 11 — Santa Cruz Island / Baltra / Quito
After a leisurely morning at the hotel, transfer to Baltra for the return flight to Quito, arriving mid-afternoon. Check in to your hotel and gather for dinner tonight. (B,D)
Day 12 — Quito
Set out on an excursion to a rose plantation outside Quito. Ecuador is one of the world's top producers of roses, known especially for its varieties with large blossoms. On a tour of the plantation, learn how different varieties of roses are cultivated, processed, and shipped all over the world. After lunch, return to Quito and enjoy some free time before toasting your Ecuadorian sojourn at a farewell dinner at a local restaurant. (B,L,D)
Days 13-14 — Quito / Depart for the U.S.
On your final morning, tour the Quito Botanical Gardens, where Ecuador's stunning biodiversity is on full display, with rare plant species from the country's many ecosystems, from the cloud forest to the páramo. Continue to the Iñaquito Market, a covered market where local merchants sell every fruit, vegetable, meat, and seafood option imaginable. Return to the hotel for lunch on your own and enjoy free time this afternoon before transferring to the airport for your overnight flight to the U.S. (B)
Included meals are denoted as follows: Breakfast (B), Lunch (L), Reception (R), Dinner (D)
Related Tours