A NEW cruise offering from Smithsonian Journeys and PONANT
Trace the northwest coast of Honshu, exploring lesser-known towns and villages that harbor the hallmarks of Japan's rich culture: from traditional crafts and Japanese gardens to historic castles and shrines.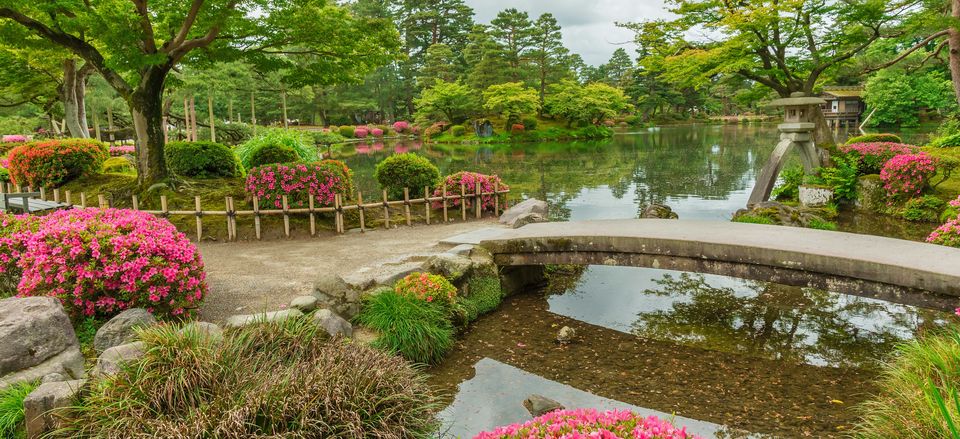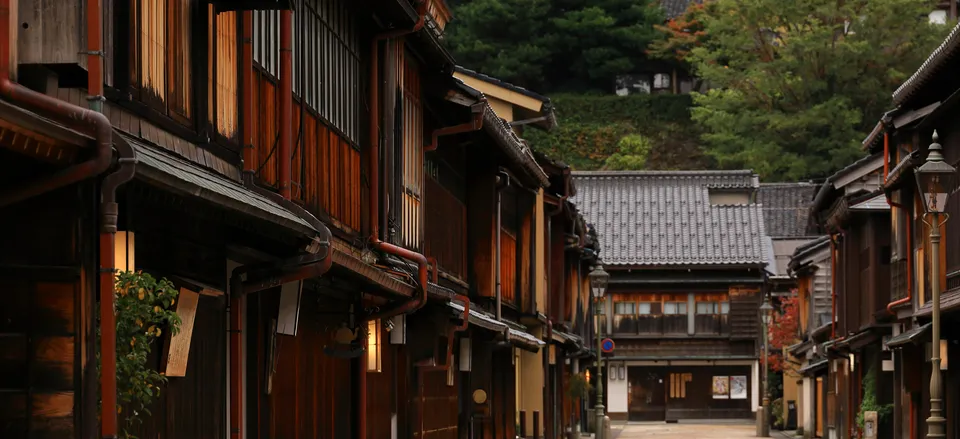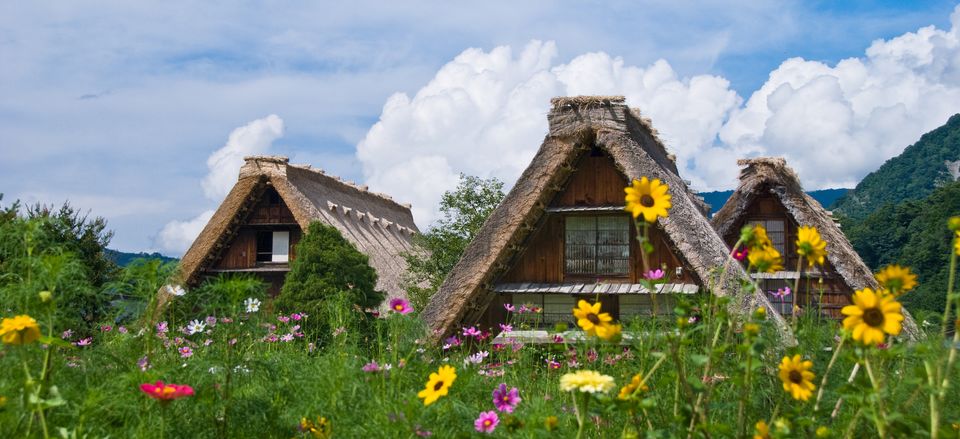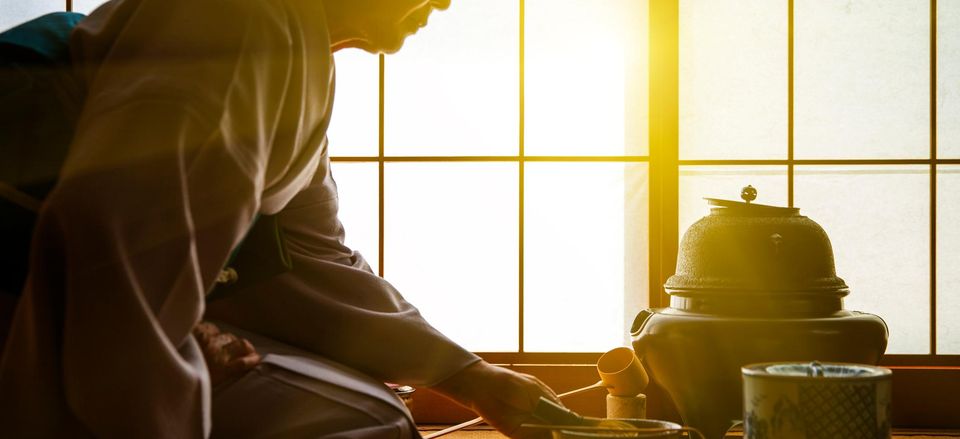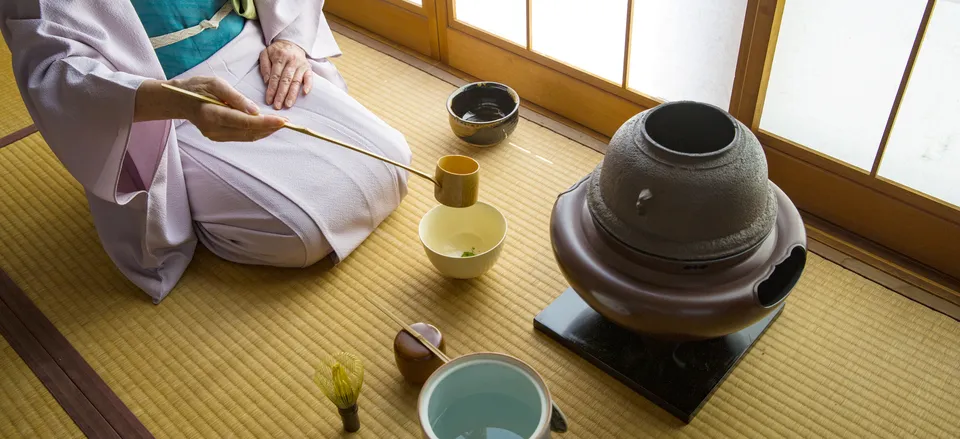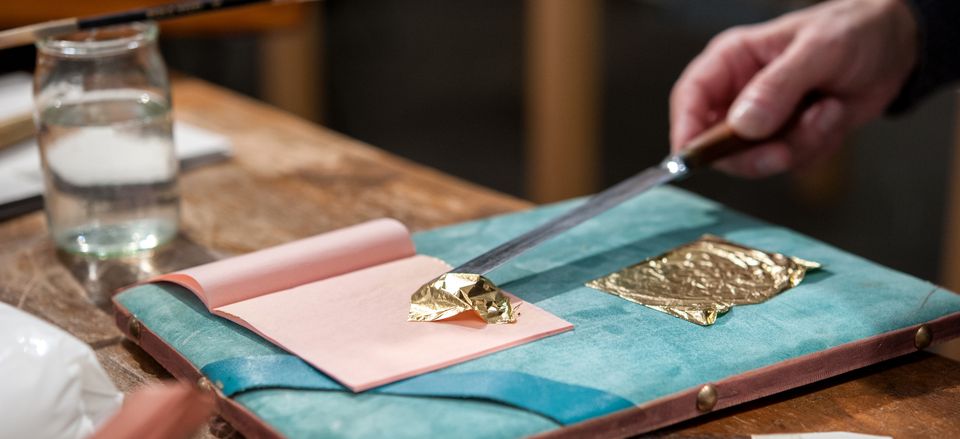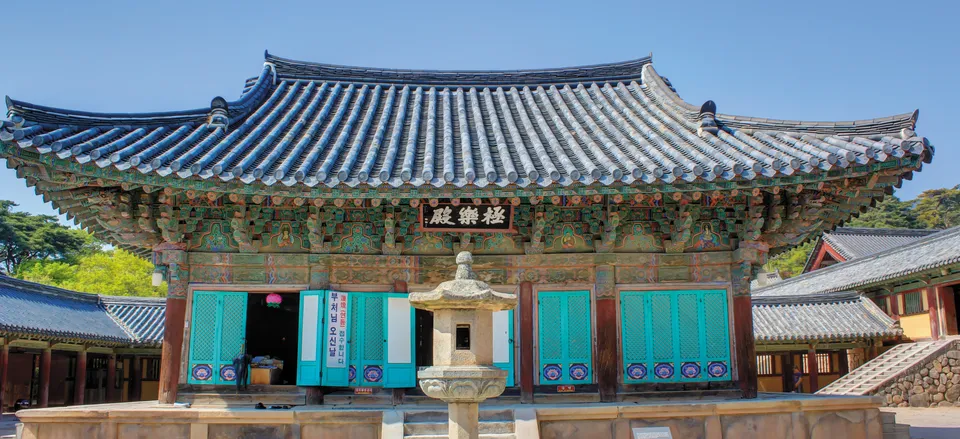 Cultural and Natural Treasures of Japan by Sea
8 days from $7,180
A NEW cruise offering from Smithsonian Journeys and PONANT
Trace the northwest coast of Honshu, exploring lesser-known towns and villages that harbor the hallmarks of Japan's rich culture: from traditional crafts and Japanese gardens to historic castles and shrines.
Overview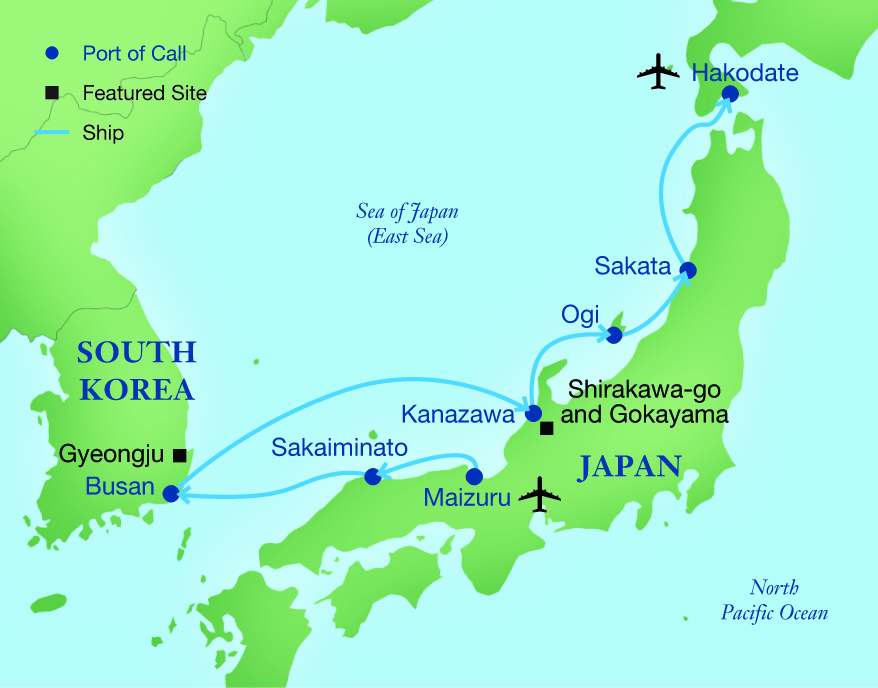 Sail the Sea of Japan along the coast of Honshu, discovering lesser-known towns and villages that harbor a wealth of Japanese art, handicrafts, gardens, and shrines. Visit intimate museums that showcase age-old crafts or modern art. Stroll through world-renowned Japanese gardens, and venture into lush mountains to find revered shrines and timeless thatched villages. Participate in a gold leaf or a traditional papermaking workshop, and witness fishing traditions on remote Sato Island. During your voyage, spend a day in South Korea visiting the temples and markets of Busan or the ancient Silla capital of Gyeongju, a World Heritage site.
The Smithsonian Journeys / PONANT Experience: Each cruise will be accompanied by two Smithsonian Journeys Experts. An excursion or activity is included in each port of call. You may have a choice of excursions in many ports, so that you can delve more deeply into subjects that interest you.
Highlights Include
Matsue and Yasugi: Admire a phenomenal collection of Japanese modern art, including many works by Yokoyama Taikan at the Adachi Museum of Art, then visit the lovely Yushien Garden; explore Matsue Castle and learn how washi, the Japanese art of paper-making; or surround yourself with blossoms at the Tottori Hanakairo Flower Park before a visit to a castle where traditional sweets are sold.
South Korea: Spend a day in the dynamic port city of Busan, exploring the Busan Museum of Art, the lively fish market, historic temples, and more. Or travel to World Heritage-listed Gyeongju to see the glorious sites of the cradle of the 8th-century Silla Kingdom.
Kanazawa: Explore the Edo-period Higashi Chayagai teahouse and geisha district on a city tour, visit a gold leaf workshop or tour the breathtaking Kenrokuen Garden and a historic samurai home. Alternatively, set off on an excursion to the World Heritage site of Shirakawa-go and Gokayama to discover timeless thatched-roof villages and a unique way of life.
Sado Island: Encounter age-old fishing traditions and an interesting history on Sato Island, where political prisoners were once exiled. Visit the charming wood-built village of Shikunegi and the Ogi Folk Museum, or head for the island's northern reaches to explore the beautiful coast and venture into a once-prolific gold mine.
Sakata and Yamagata: Meander through rooms filled with lacquerware and ceramics at the stunning Homma Museum of Art, set in an Edo-period home, and see stirring post-war photographs by Sakata native Ken Domon. Visit the fascinating Sankyo Rice Storehouse, gaze at hundreds of ethereal jellyfish at the Kamo Aquarium, or explore the serene mountains of Yamagata and the pagodas and shrines they shelter.
To see itinerary, please click on an option below.
Itinerary
Itinerary
Day 1 – Maizuru, Japan
Arrive in Maizuru, a port city north of Kyoto on the Sea of Japan. Settle into your cabin late in the afternoon, and sail west this evening. (D)
Day 2 – Matsue and Yasugi
Go ashore in Sakaiminato and explore the region on one of three excursions. Visit the exquisite Adachi Museum of Art, set amid Japanese gardens considered some of the most beautiful in the country and home to a world-class collection of Japanese modern art. Witness the evolution of artistic styles from the Meiji Period through the 20th century, and admire works by prominent artists such as Yokoyama Taikan. Continue to Daikonshima Island, in the middle of Lake Nakaumi, for a visit to Yushien Garden, known for its abundance of blooming peonies in the spring.
Or choose to travel to Matsue Castle, built in 1611 and one of the few original castles that remain in Japan. See a collection of samurai swords and armor and take in sweeping views from the donjon. Then delve into the art of Japanese paper-making, or washi. Visit a museum dedicated to a master craftsman and try your hand at this ancient art, now recognized as UNESCO intangible cultural heritage.
Alternatively, surround yourself with brilliant blossoms at the Tottori Hanakairo Flower Park, where fields of seasonal flowers encircle a domed greenhouse full of tropical flora. Then visit Kotobuki-jo, or "Sweets Castle," a replica of a historic castle, that offers beautiful views—and traditional Japanese candies. On your return to the ship, see the bronze statues of manga characters that line Mizuki Shigeru Road. This afternoon, set sail for the Korean Peninsula. (B,L,D)
Day 3 – Busan or Gyeongju, South Korea
Arrive in the port city of Busan, a former colony of Japan that is now South Korea's second-largest city. Take in the view from Gwangan Grand Bridge, Korea's longest suspension bridge, on your way to Haedong Yonggungsa Temple, a colorful temple originally built in the 14th century that sits picturesquely atop seaside rocks. Return to Busan to visit the Busan Museum of Arts and sculpture garden, or head to the Jagalchi Fish Market for a glimpse into everyday life in Busan. Alternatively, travel to Hongbeopsa Temple, home to the largest Buddha statue in Asia; then experience a traditional Korean tea ceremony at the temple and sit down with a monk to learn about temple life. On your way back to Busan, stop at Gukje Market, founded by refugees following the Korean War. Or choose a full-day excursion to the historic city of Gyeongju, cradle of the Silla Kingdom (57 B.C. to A.D. 935), and its glorious World Heritage-designated Bulguksa Temple. Continue to the royal burial mounds at Tumuli Park and venture into the 5th-century Cheonmachong, or "Flying Horse" tomb. Our final stop is the Gyeongju National Museum, which houses a treasure trove of Silla artifacts. (B,L,D)
Day 4 – At Sea
Spend a leisurely day at sea as you cross the Sea of Japan back to Honshu. Indulge in a treatment in the spa or read a book in the library. Visit the ship's upper deck to take in views of the open sea and enjoy meals or afternoon tea with newfound friends. Our Smithsonian Journeys Experts will give talks on the region and lead engaging discussions. (B,L,D)
Day 5 – Kanazawa or Shirakawa-go, Japan
Having been spared from damages during World War II, Kanazawa is a vibrant hub of Japanese history, culture, and craft. Set out on a guided tour, beginning with a walk through the Omicho Market, a vital part of city life where merchants sell street food, flowers, fresh seafood, and much more. Then stroll past wooden facades and traditional teahouses in Higashi Chayagai, an Edo-period geisha district. Visit a gold leaf workshop for an introduction to a traditional art form that has been practiced here since the 7th century. Meet with artisans and observe up close the meticulous process of flattening small amounts of gold into incredibly thin sheets used to cover temples, lacquerware, and more.
Or experience the world renowned Kenrokuen Garden, a national landmark that dates back to the 1600s. At the Gyokusen-an teahouse, on the grounds of Kanazawa Castle, witness an authentic Japanese tea ceremony. Then learn about the culture of the samurai at the stunning Nomura Samurai Residence, built around a serene rock garden. After lunch, take a walk through Higashi Chayagai and visit the Kutani Kosen Kiln, where artists craft intricately decorated ceramics.
You may instead choose a full-day excursion to the  World Heritage sites of Shirakawa-go and Gokayama, where residents of remote farming villages developed a unique way of life adapted to their isolated mountain setting. Learn about vibrant local traditions and admire unusual, thatched-roof architecture, known as gassho-zukuri, designed with a steep pitch to resist heavy snowfall. In  Gokayama, you'll have another chance to see how handmade Japanese  washi  paper is made using local fibers. (B,L,D)
Day 6 – Sado Island
Spend today on Sado Island, once a place of exile for Japanese political prisoners. Choose to visit the Edo-era fishing village of Shukunegi, a warren of narrow lanes and picturesque wooden houses. Visit the Ogi Folk Museum to see a fascinating array of artifacts from traditional fisheries and shipyards as well as everyday island life. Continue to the Hokusetsu Sake Brewery for a tasting of the rice wine that has been produced here for more than 150 years. Or head to the northern part of the island to explore the lovely small bays and cliff-edged shores of Senkaku-wan Bay Ageshima Yuen Park. At the Sado Kinzan Gold Mine, enter underground tunnels for a closer look at Japan's most productive gold mining operation, which stopped production in 1989. Stop to see the acred Meoto Iwa, or "wedded rocks" on your way back to the ship.
Day 7 – Sakata and Yamagata
Awaken in Sakata, on the coast of the mountainous Yamagata region, and enjoy the excursion of your choice. Browse a spectacular collection of traditional Japanese arts at the Homma Museum of Art, where lacquerware, ceramics, and even dolls are housed in the beautiful home of a powerful Edo-period family. Admire images of post-war Japan at the Ken Domon Museum of Photography, then visit the Sankyo Rice Storehouse to learn how Japan's culinary staple has been cultivated and stored using fascinating methods. Or venture to the slopes of sacred Mount Haguro to see its 600-year-old, five-story pagoda, a masterful feat of engineering built without any nails. Ascend to the thatched shrine of Sanjin Gosaiden, a revered pilgrimage site dedicated to the three mountains that surround it. Alternatively, immerse yourself in nature on an excursion to Mount Chokai and Tamasudare Falls, which drop some 200 feet; or observe the mesmerizing movements of hundreds of ethereal jellyfish at the Kamo Aquarium before a visit to the Sankyo Rice Storehouse.
Day 8 – Hakodate, Hokkaido / Return Home
After breakfast, disembark in the town of Hakodate on Japan's northernmost main island of Hokkaido. Extend your stay to explore Hokkaido further, or transfer to the airport for your flight home.
Included meals are denoted as follows: Breakfast (B), Lunch (L), Reception (R), Dinner (D)
Related Tours