A new cruise offering from Smithsonian Journeys and PONANT
On an 8-day voyage from Casablanca to Spain's southern coast, delve into the historic medinas of Rabat and Tangier and discover a palpable undercurrent of Moorish culture in the vivacious cities of Andalusia.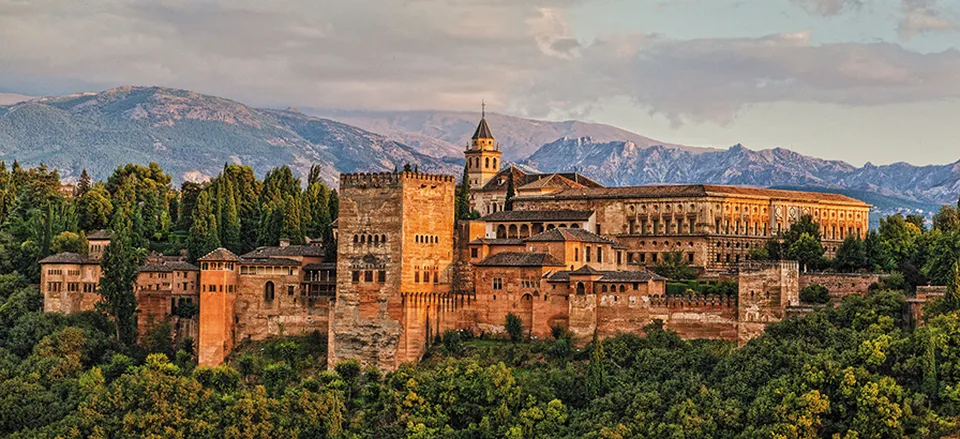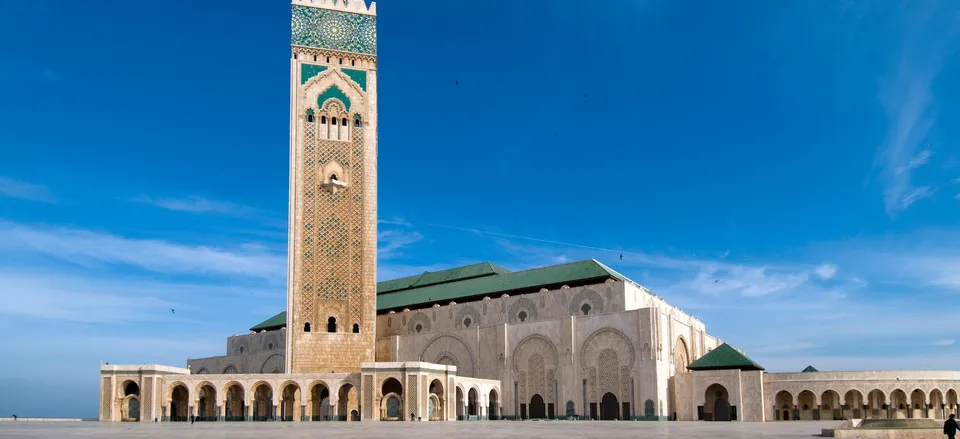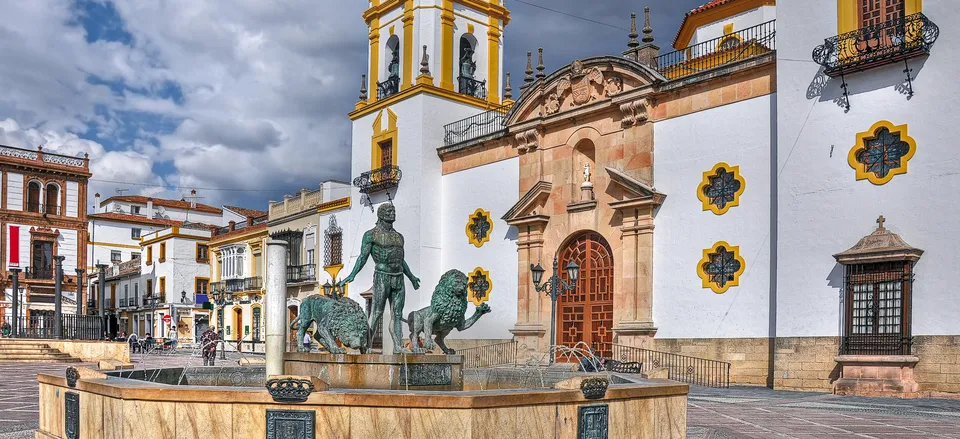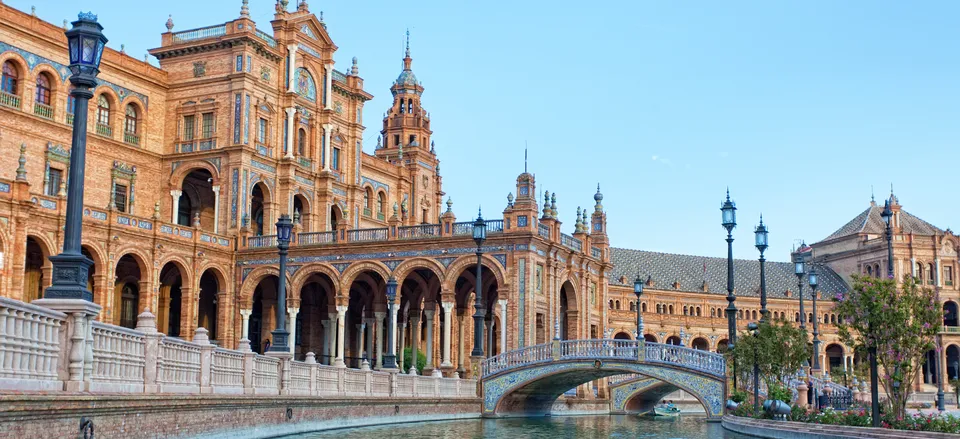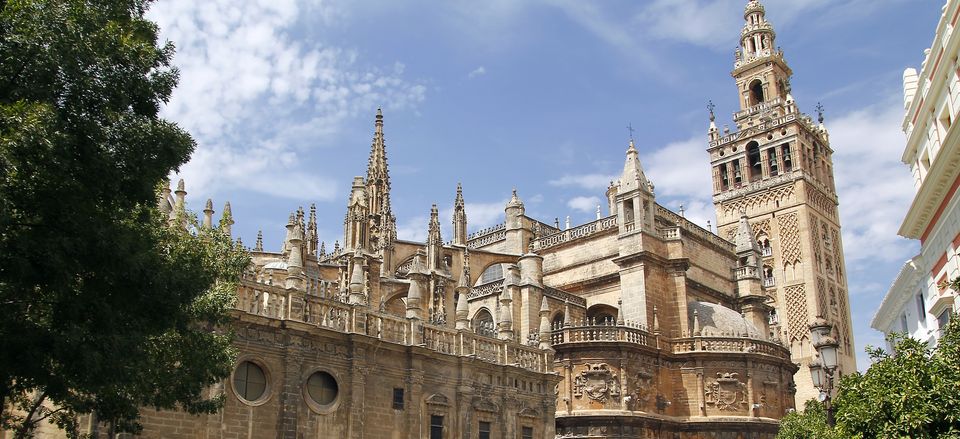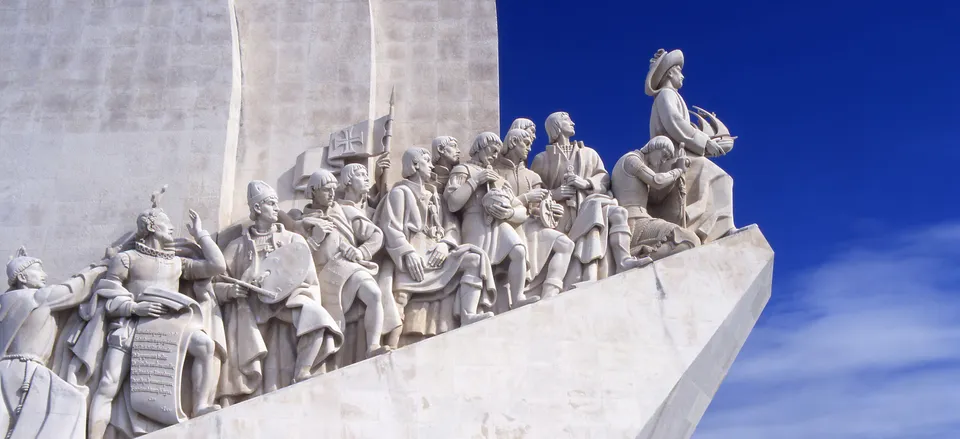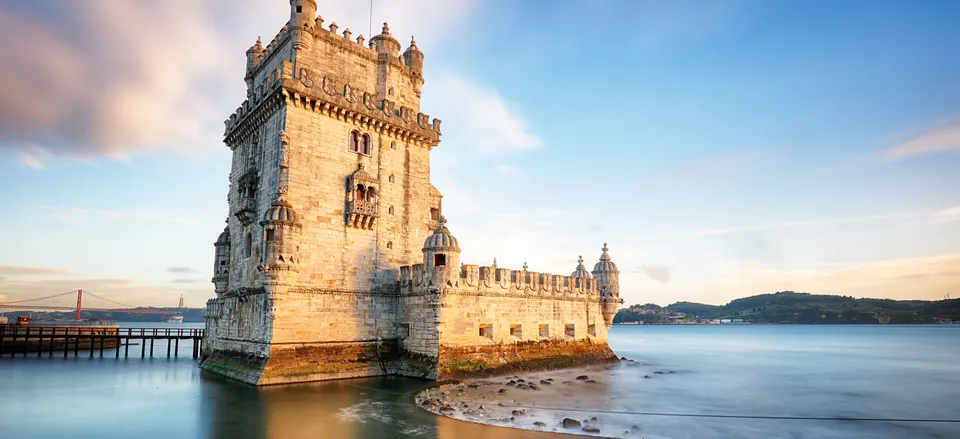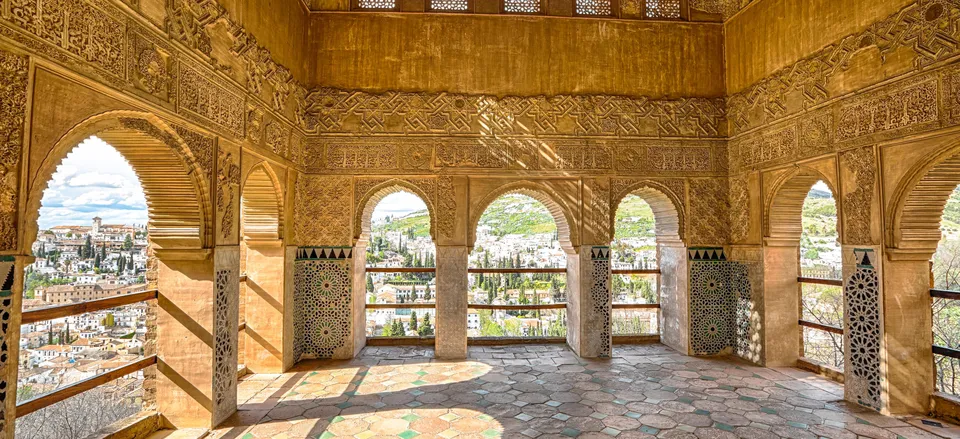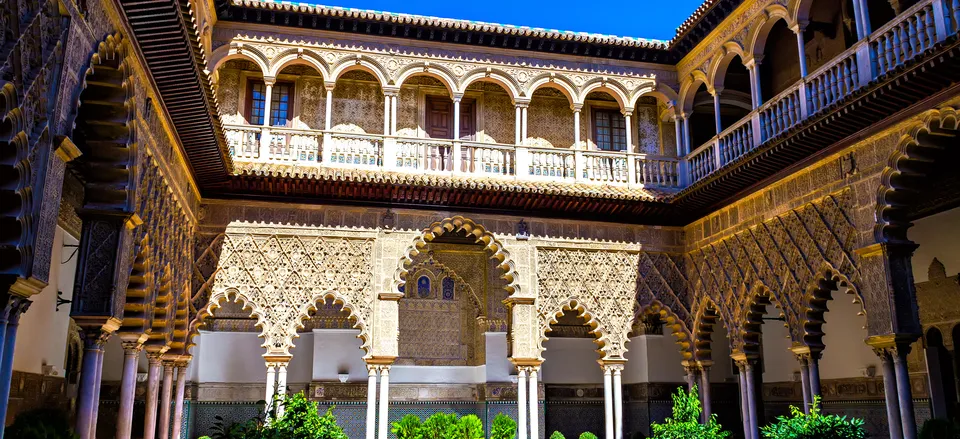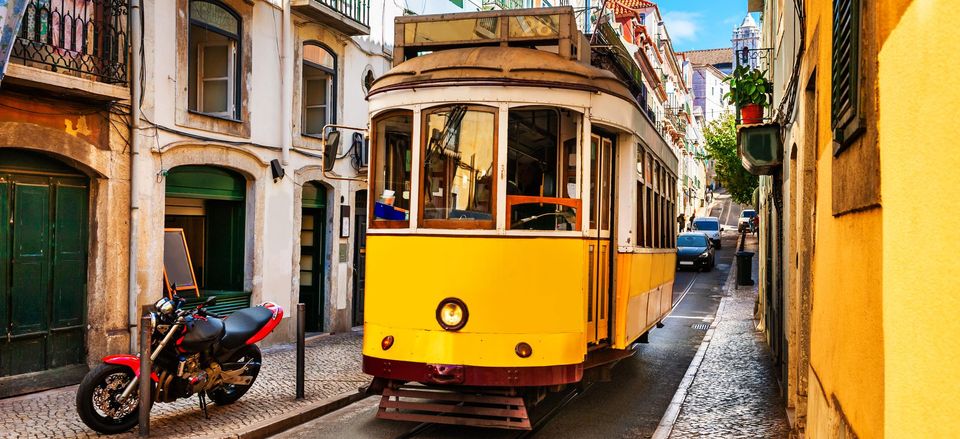 Cruising from Morocco to Spain's Andalusian Coast
Casablanca to Lisbon on the 184-guest Le Dumont-d'Urville
8 days from $5,690
A new cruise offering from Smithsonian Journeys and PONANT
On an 8-day voyage from Casablanca to Spain's southern coast, delve into the historic medinas of Rabat and Tangier and discover a palpable undercurrent of Moorish culture in the vivacious cities of Andalusia.
Overview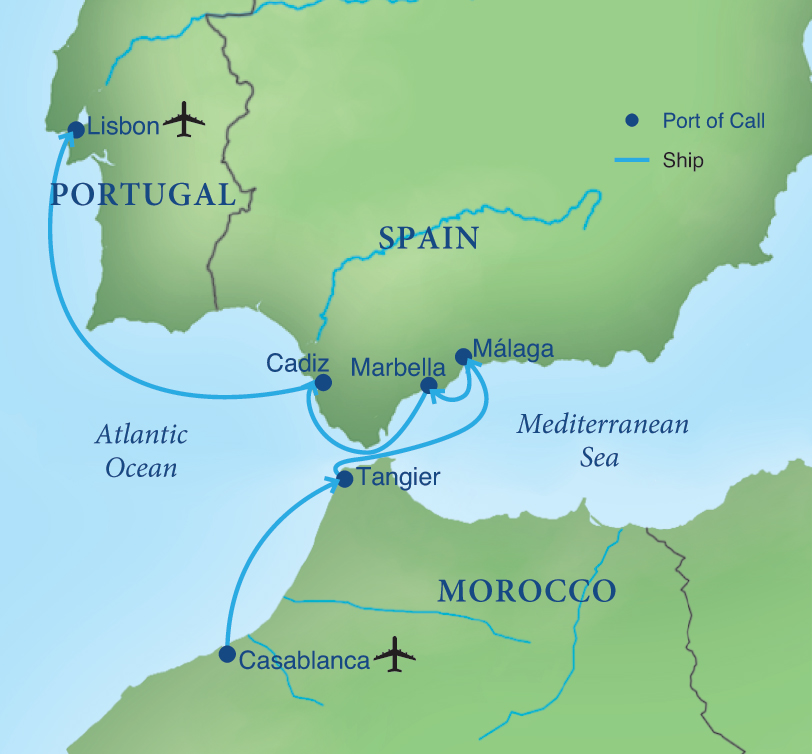 Activity Level 2: Moderate
Ocean-going cruise that will involve embarkation and disembarkation at piers for shore excursions as well as boarding tenders and other landing craft for some activities. Days can be full, with activities starting as early as 8:00 am and lasting four or more hours. Many activities, such as walking tours, museum visits, and site visits, necessitate standing and walking for extended periods of time (two or more hours). Participants should be prepared to walk up to two miles per day, sometimes on uneven terrain, such as cobblestones in towns, historic sites, and unpaved trails; and to climb or descend stairs with or without handrails, as elevators will not always be available.
Appropriate for: Travelers who are physically fit and comfortable with longer days of touring (both walking tours and coach time).
To see itinerary, please click on an option below.
Itinerary
Itinerary
Day 1 — Casablanca, Morocco
Arrive in Casablanca, Morocco's main port city. Settle into your cabin and meet your fellow travelers at a welcome dinner tonight. (D)
Day 2 — Casablanca
Set out to explore the sites of Casablanca, a relatively new city that has evolved into Morocco's economic capital. Visit the Hassan II Mosque, one of the largest mosques in the world—and one of the few that allow non-Muslims to enter. Built in the 1990s, the mosque is a stunning tribute to traditional Moorish architecture, with exquisite mosaics and carved stucco as well as remarkable technological innovations. Then see the work of a world-renowned stained-glass artist at Notre Dame de Lourdes Church and explore the "new medina," or Habous district, built by the French in the early 20th century. Drive along the seaside Corniche to Rick's Café, inspired by the film Casablanca, for a leisurely lunch. Alternatively, spend the day in the World Heritage site of Rabat. Take a guided tour of this coastal capital city, including the Royal Palace, the Chellah Necropolis, the Mohamed V Mausoleum, and Hassan Tower. Venture into the picturesque Kasbah of the Oudayas and wander its maze of narrow lanes and whitewashed houses. (B,L,D)
Day 3 — Tangier
Sail north to Tangier, an ancient city whose strategic location on the Strait of Gibraltar has led to a tumultuous history under many different rulers—and for several decades, none at all. Today Tangier is an exciting hub of culture, home to great museums and revitalized neighborhoods. Take in views of the legendary strait from a hilltop fortress before heading into the city. Visit the Kasbah Museum of Mediterranean Cultures to learn of the many civilizations that have left their mark on the region. Then tour the Tangier American Legation Museum, a tribute to the long relationship between the U.S. and Morocco, the first country to recognize American independence in 1786. Alternatively, delve in Morocco's tradition of religious tolerance on a walking tour to three historic houses of worship: the Kasbah Mosque, the Moshe Nahon Synagogue, and Saint Andrew's Church. Admire their remarkable architecture and discover how the three faiths are interwoven in Tangiers. Instead of staying in Tangier, choose an excursion to Tetouan, set at the foot of the dramatic Rif mountains. Visit Dar Sanaa, a former palace where traditional Moroccan crafts are now taught, and explore Tetouan's World Heritage-listed medina. Transit the Strait of Gibraltar this evening. (B,L,D)
Day 4 — Málaga, Spain
Dock in Málaga, birthplace of Picasso, and spend the day in Granada, scenically located atop three hills and framed by the snow-clad Sierra Nevada mountains. From here, the monarchs of the Nasrid Dynasty ruled for 250 years over the last Moorish kingdom in Spain, leaving a priceless architectural legacy—the magnificent Alhambra, a World Heritage site. Our visit begins with a walk through city center to the Cathedral and Royal Chapel, final resting place of Ferdinand and Isabella, the Catholic monarchs who brought an end to Islamic rule in Iberia. Later, enjoy dinner in a beautiful setting before heading to the Alhambra for a private evening tour. Admire the exquisite architectural details of its palaces and courtyards, and continue with a visit to the beautifully landscaped Generalife Palace and Gardens, built as a summer residence for the Sultan. (B,L,D)
Day 5 — Marbella or Ronda
Sail west to Marbella, and venture into its whitewashed old town on a walking tour. Discover the leafy squares and charming, boutique-lined lanes that made the town an elegant retreat in the 1950s and 1960s. Stroll the Patio de los Naranjos and see a collection of sculptures by Salvador Dalí on Avenida del Mar. Then drive into the hills to the charming village of Mijas to take in sweeping views of the Costa del Sol and enjoy a delicious Andalusian lunch featuring traditional flamenco music and dance. Or travel overland to Ronda, an ancient town built above deep gorges. Examine layers of history as you tour the twisting streets of its Moorish-influenced center and learn about its Roman occupation. Visit the Plaza de Toros, Spain's oldest bullfighting ring and one of its most architecturally beautiful, and tour the onsite museum. Enjoy a lunch of local specialties at a breeding farm for Andalusian horses and bulls. (B,L,D)
Day 6 — Cadiz and Seville
Anchor in Cadiz, founded by the Phoenicians in 1100 BC and one of the oldest cities in Europe. Travel through olive and orange groves to Seville, the captivating capital of Andalusia. Shaped by a succession of often-clashing civilizations—Roman, Moorish, Jewish, Christian—Seville is a vibrant melting pot of cultures with a fascinating history. Stroll through the Murillo Gardens on your way to the World Heritage site of Real Alcazar, the former residence of Seville's Moorish and Spanish rulers. Continue to the World Heritage-listed Cathedral of Seville, the largest Gothic cathedral in the world and the site of Christopher Columbus's tomb. La Giralda, built as a minaret for the city's chief mosque in the 12th century, now serves as the bell tower and a symbol of Seville. After a lunch of Andalusian tapas, enjoy a walking tour and time at leisure in the Barrio de Santa Cruz, the city's former Jewish quarter. Alternatively, set out on a walking tour through the Barrio del Pópulo, the heartbeat of Cadiz and one of the oldest neighborhoods in Europe. Enjoy some free time for shopping before meeting up with your group to visit the Flamenco La Cava for a thrilling performance of flamenco and a tapas lunch. (B,L,D)
Day 7 — At Sea
As we make our way toward the Atlantic coast of Portugal, enjoy a day to relax at sea, taking advantage of the ship's superb amenities. Opt for a treatment in the spa or get a work out at the fitness center. If the weather permits, go for a swim in the pool or read a book on the sundeck. Our Smithsonian Journeys experts will present lectures on the region, and PONANT photographers will be on hand to share photo editing techniques. Visit the ship's upper deck to take in views of the open sea. (B,L,D)
Day 8 — Lisbon, Portugal
Arrive in Lisbon and disembark after breakfast this morning. Extend your stay in this flourishing city upon seven hills, or transfer to the airport for your onward flight.
Included meals are denoted as follows: Breakfast (B), Lunch (L), Reception (R), Dinner (D)
Related Tours