A cruise offering from Smithsonian Journeys and PONANT
Set sail on Alaska's Inside Passage on a small-ship voyage from Vancouver to Sitka, discovering majestic scenery and an intriguing cultural mosaic as you explore dramatic fjords, icebergs and glaciers, bays teeming with whales and dolphins, and the enduring traditions of Alaska Native communities.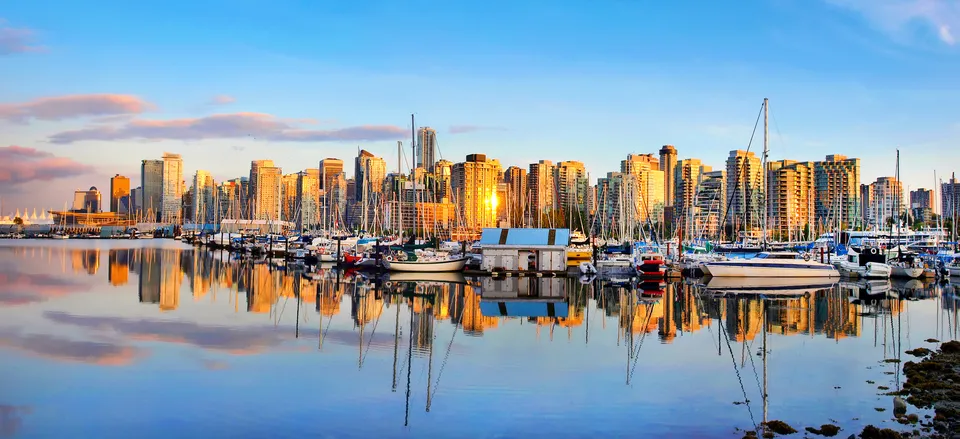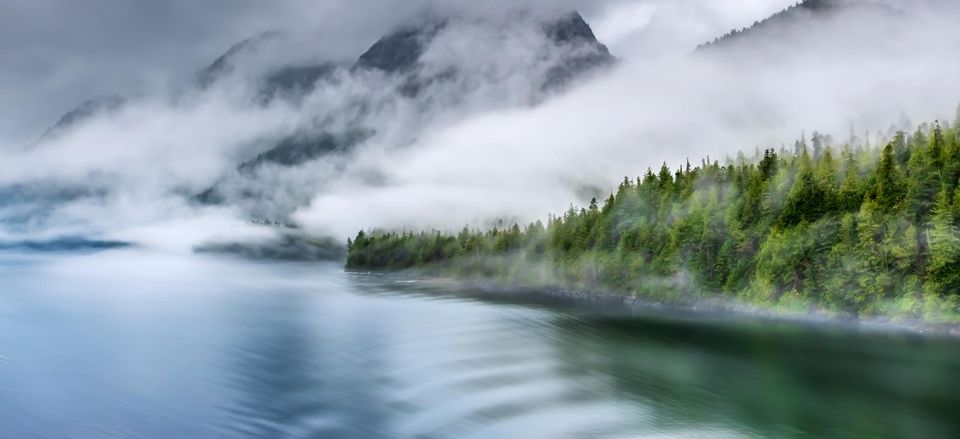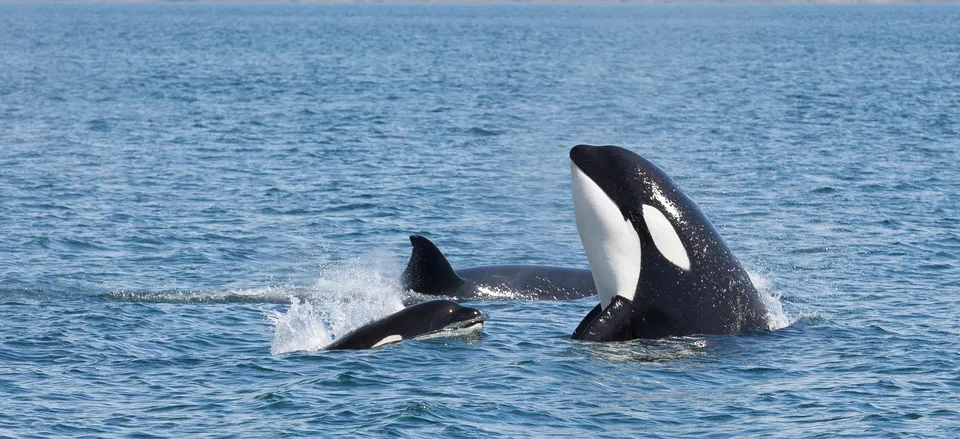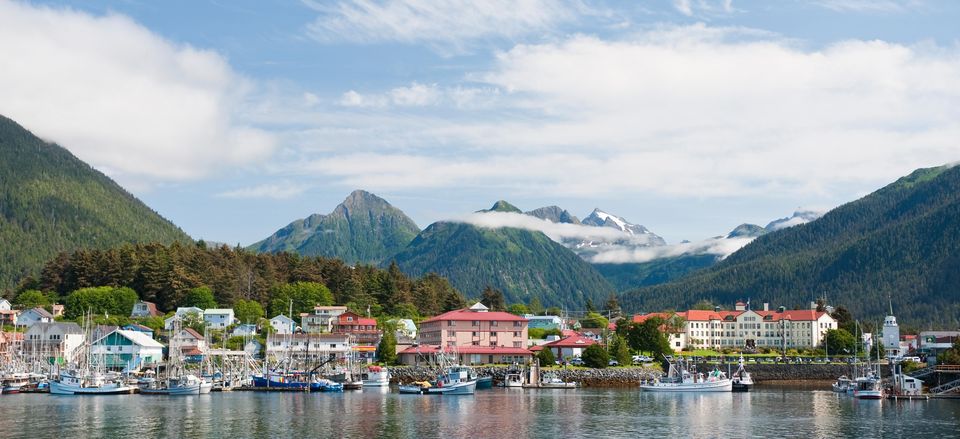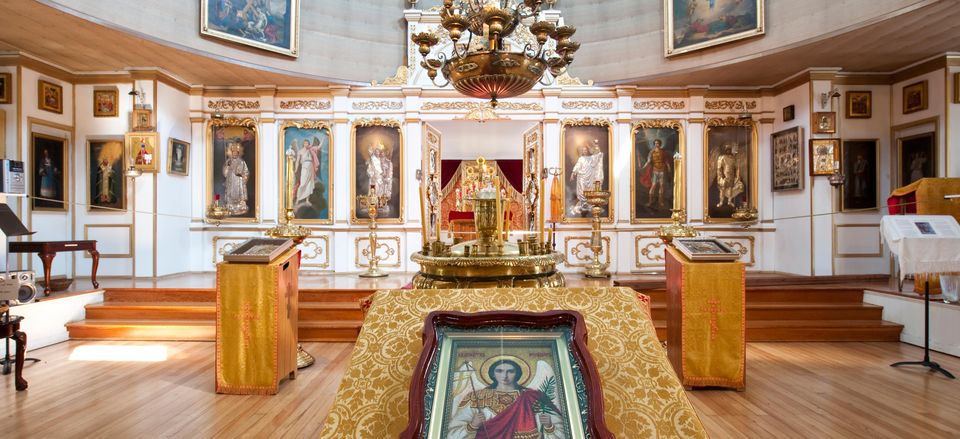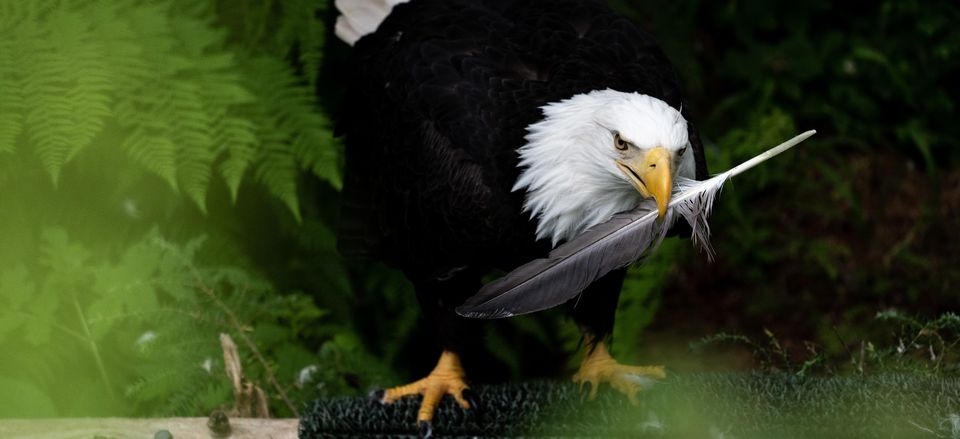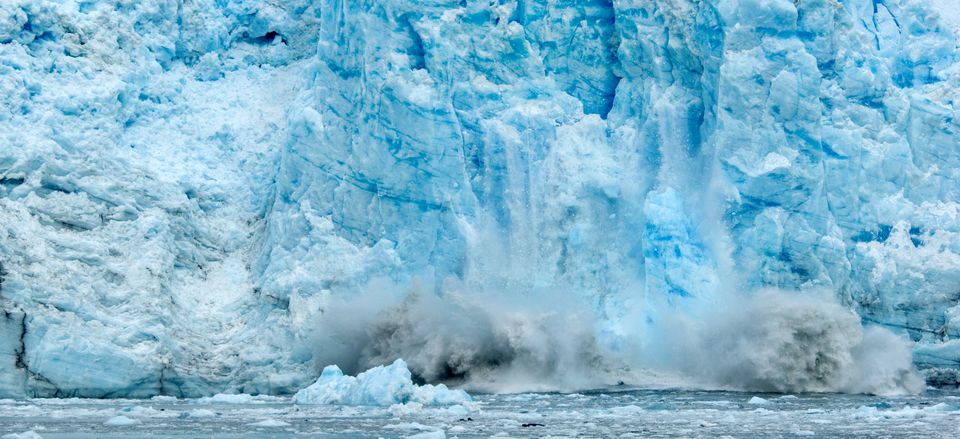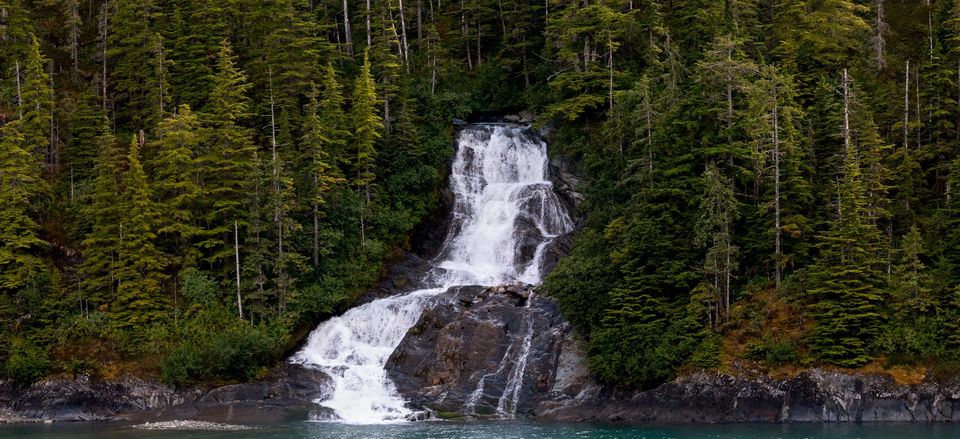 Cruising Alaska's Inside Passage
9 days from $6,330
A cruise offering from Smithsonian Journeys and PONANT
Set sail on Alaska's Inside Passage on a small-ship voyage from Vancouver to Sitka, discovering majestic scenery and an intriguing cultural mosaic as you explore dramatic fjords, icebergs and glaciers, bays teeming with whales and dolphins, and the enduring traditions of Alaska Native communities.
SOLO TRAVELERS
No single supplement for solo travelers! (Limited availability. Book early to ensure your place.)
Overview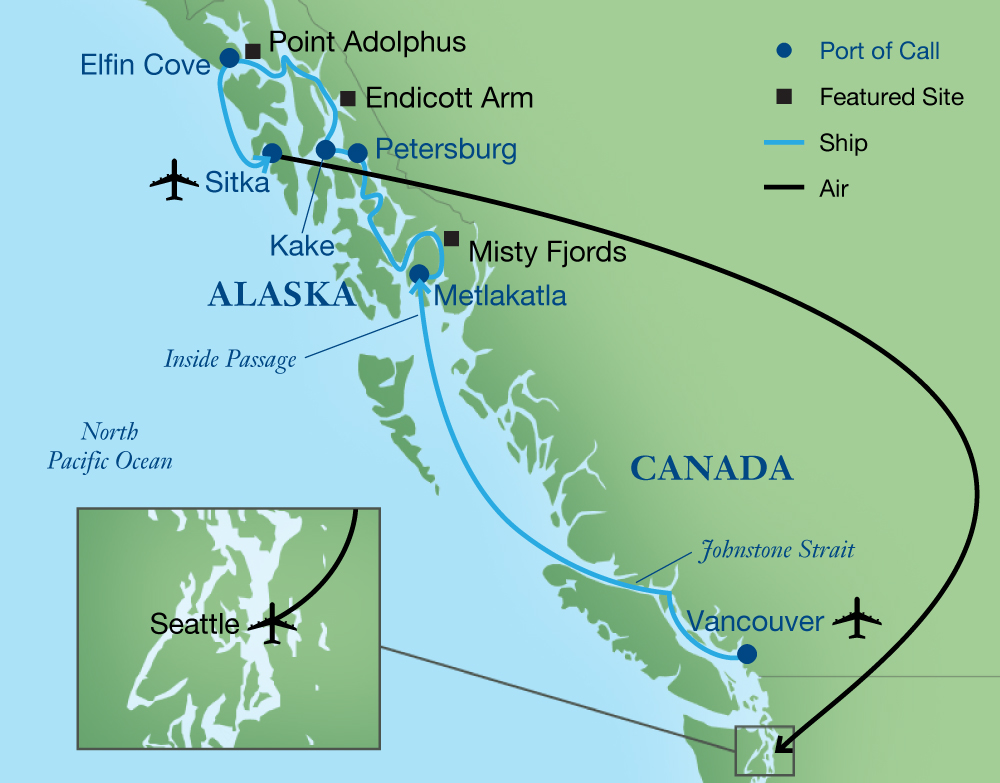 Against a backdrop of snow-covered peaks and steep-sided fjords, discover a wealth of wildlife and a unique cultural heritage as you sail the fabled Inside Passage from Vancouver to Sitka, Alaska. Transit British Columbia's stunning Johnstone Strait, where orcas and dolphins teem, and watch for brown bears and bald eagles on the lush, wooded islands of the Tongass National Forest. Following a flexible schedule, take advantage of opportunities that arise, whether you're navigating spectacular icebergs at the foot of Dawes Glacier, following a pod of dolphins, or watching humpbacks breach off Chichagof Island. In remote outposts and coastal towns, delve into the region's diverse cultural heritage, getting acquainted with the traditions of the native Tsimshian and Tlingit peoples as well as local fishermen, and discovering the Norwegian and Russian roots of Petersburg and Sitka.
The Smithsonian Journeys / PONANT Experience: Our cruise to Alaska will be accompanied by two Smithsonian Journeys Experts and a team of naturalist guides. Lectures and information sessions will cover wildlife, history, environmental protection, and more. This program includes a one-way flight from Sitka to Seattle at the end of the cruise.
Highlights Include:
Majestic Scenery: Immerse yourself in Alaska's splendor, encountering soaring cliffs laced with waterfalls at Misty Fjords, and a labyrinth of serene waterways and lush islands backed by snowcapped mountains. Hike through temperate rainforest on the lookout for wildlife, and listen to the thunder of Dawes Glacier calving icebergs into Endicott Arm.
Wildlife: Discover the astonishing flora and fauna of the Inside Passage, gaining insights into the region's biodiversity from naturalists and two Smithsonian Journeys Experts. Observe humpback whales feeding off the ship's bow, orca and dolphins swimming in pods, Steller sea lions and sea otters frolicking in and out of the water, and bears foraging for their next meal. Look to the sky to see bald eagles soaring overhead, as well as herons, guillemots, Arctic terns, and much more.
Cultural Experiences: Learn about the native Tsimshian and Tlingit cultures during visits with community members in Metlakatla, Kake, and Sitka. View one of the world's largest totem poles and take a walk in Sitka National Historical Park, where trails are lined with intricately carved totem poles. Hear firsthand about life in a remote fishing community from a local resident, and encounter Scandinavian customs in Petersburg and Russian Orthodox icons in Sitka's onion-domed St. Michael's Cathedral.
To see itinerary, please click on an option below.
Itinerary
Itinerary
Day 1 — Vancouver, British Columbia, Canada
Arrive in the vibrant city of Vancouver and transfer to the pier to embark Le Soléal. Set sail on the Strait of Georgia early this evening. (D)
Day 2 — Sailing the Johnstone Strait
Trace the shores of Vancouver Island today, following the narrow Johnstone Strait through a beautiful landscape of rocky, forested islands and tranquil bays. This deep, glacier-carved channel is home to the world's largest pod of resident orcas (killer whales), as well as salmon, baleen whales, and harbor seals. Enjoy talks by your Smithsonian Journeys Experts and observe whales and other wildlife from on deck as we sail north toward Alert Bay. (B,L,D)
Day 3 — Alaska's Inside Passage
The southeastern coast of Alaska is protected from the Pacific currents by the Alexander Archipelago, about 1,100 islands that create a web of waterways known as Alaska's Inside Passage. Enter the Inside Passage this morning, watching for Dall's porpoises, bald eagles, and humpbacks against a stunning backdrop of lush islands and turquoise waters. Your first port of call is Metlakatla, a native Tsimshian settlement located in Alaska's only American Indian Reserve. Visit with local residents at the community art center and learn about the culture's rich artistic heritage. Later, take in a traditional performance by Tsimshian dancers. (B,L,D)
Day 4 — Misty Fjords National Monument, Alaska
The scenery becomes increasingly dramatic as the ship makes its way into the heart of the Inside Passage. Board local catamarans to explore the magnificent Misty Fjords National Monument, where waterfalls tumble over near-vertical cliffs, splashing thousands of feet to the sapphire fjords below. Be on the lookout for brown bears, mountain goats, and bald eagles amid the pine forests and rugged shores, and watch for orcas and harbor seals as well. (B,L,D)
Day 5 — Petersburg
Drop anchor at Petersburg, a charming fishing village backed by snowcapped peaks and only accessible by small boats. Discover the community's distinctive Norwegian-influenced culture on a walk through the town. View ancient petroglyphs left by the native Tlingit people and watch a traditional dance performance. Then set off on a hike in the Tongass National Forest, a 17-million acre stretch of wilderness that harbors glaciers, muskeg, and the world's largest temperate rainforest. (B,L,D)
Day 6 — Kake and Endicott Arm
Pay a visit to the ancient village of Kake to learn more about the Tlingit people who have inhabited the region for millennia. View one of the largest totem poles in the world, which rises 132 feet and is carved out of a single tree. Here we also hope to have an opportunity to watch black bears fishing for salmon at a nearby creek. This afternoon, board a local boat to cruise the narrow fjord of Endicott Arm, which cuts deep into the mainland, ending in the arctic-blue ice of Dawes Glacier. Along the way, you might see black and brown bears in the shallows, seals lolling on icebergs, and a variety of sea birds. (B,L,D)
Day 7 — Point Adolphus and Elfin Cove
As the ship rounds Point Adolphus, the northernmost tip of Chichagof Island, be on deck to observe the humpbacks that come to feed in the rich waters off these shores. Watch these massive creatures alongside on-board naturalists, who interpret their behavior, including their unique bubble-net feeding technique. Sail on to the fishing village of Elfin Cove, where a local resident joins you on board to discuss everyday life in this remote Alaskan fishing outpost. Later, go ashore for a hike through cedar forests that affords stunning views of the surrounding snowcaps. (B,L,D)
Day 8 — At Sea and Sitka
Nestled on the edge of Baranof Island amid magnificent landscapes, Sitka blends the art and culture of both its Native and Russian heritage. First settled by the Kiksádi clan of the Tlingit, Sitka evolved into a flourishing Russian fur-trading port and was the so-called "capital of Russian America" until Alaska was purchased by the United States in 1867. During a morning at sea, take in the spectacular scenery and enjoy the ship's many amenities. Then set out on a local boat to explore the abundant wildlife and islands surrounding Sitka or take a walk through town, visiting craft shops and the onion-domed St. Michael's Cathedral—the first Russian Orthodox church built in North America. Meander among historic totem poles at Sitka National Historical Park, or visit the impressive Alaska Raptor Center, Alaska's foremost bald eagle habitat, where more than 100 injured eagles are rehabilitated and released back into the wild each year. (B,L,D)
Day 9 — Sitka / Seattle, Washington / Return Home
After breakfast, transfer to airport for your charter flight to Seattle, where you'll connect with your flight home. (B)
Please note: For this itinerary, landings on certain sites are weather dependent, and the observation of certain wildlife cannot be guaranteed. The Captain and the Expedition Leader will make every effort to ensure that your experience is as rich as possible.
Included meals are denoted as follows: Breakfast (B), Lunch (L), Reception (R), Dinner (D)
Related Tours