Discover some of the most spectacular landscapes of the Northern Rocky Mountains during leisurely hikes and drives through Glacier, Banff, and Jasper National Parks—all World Heritage site parks.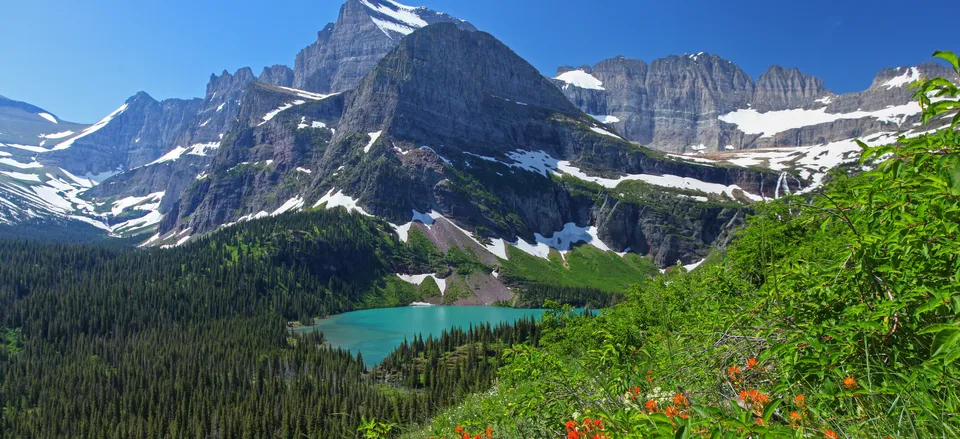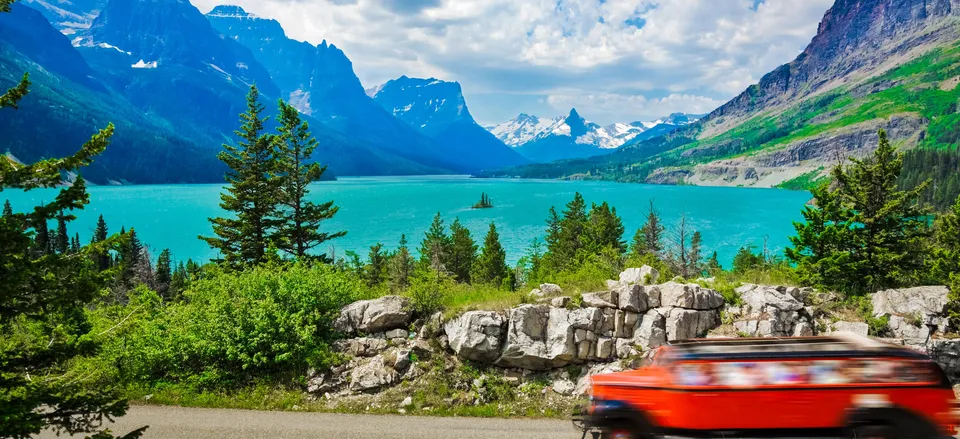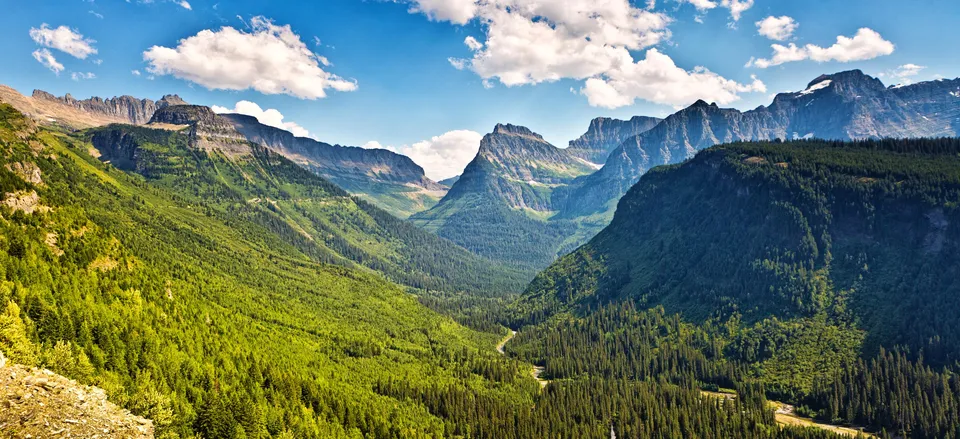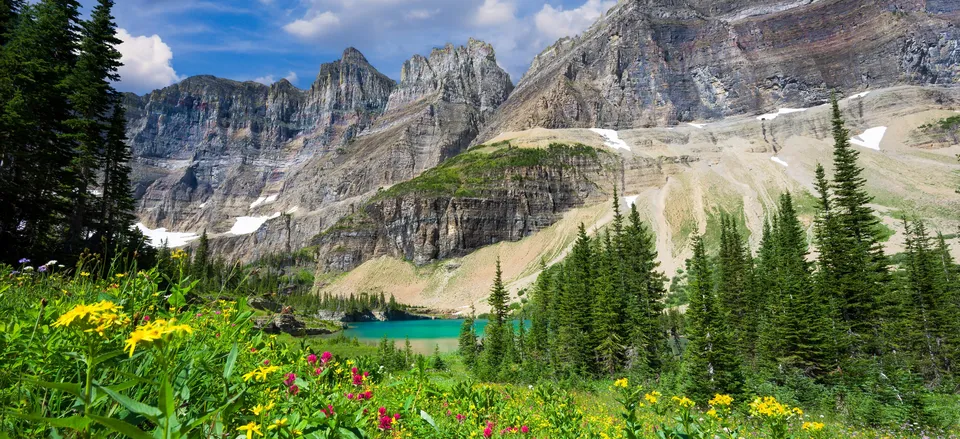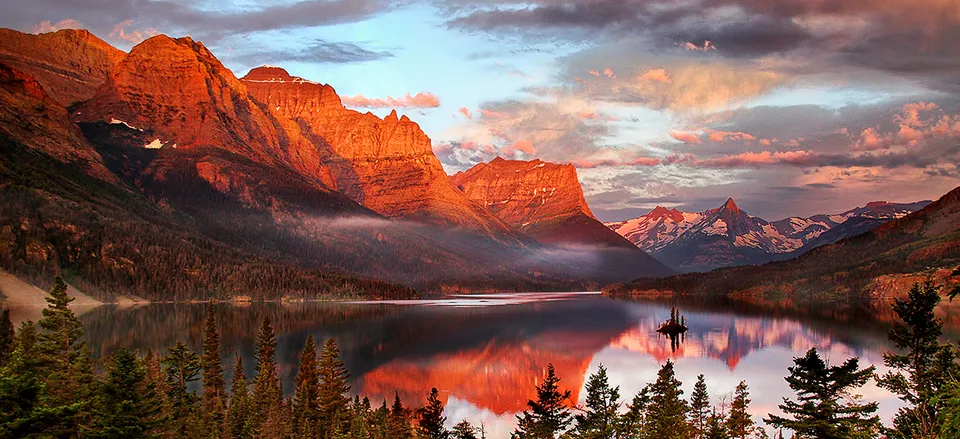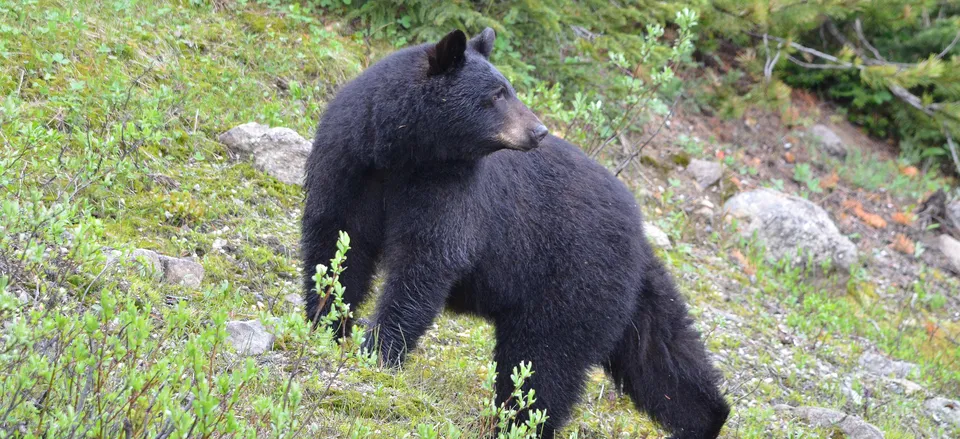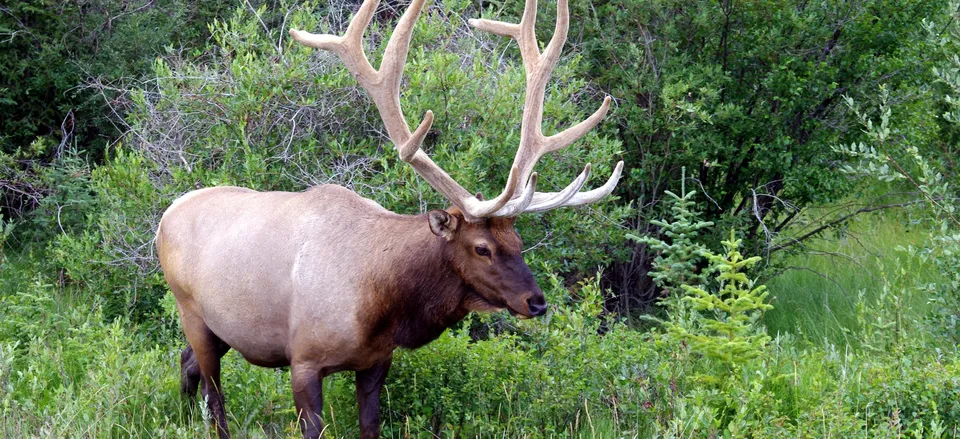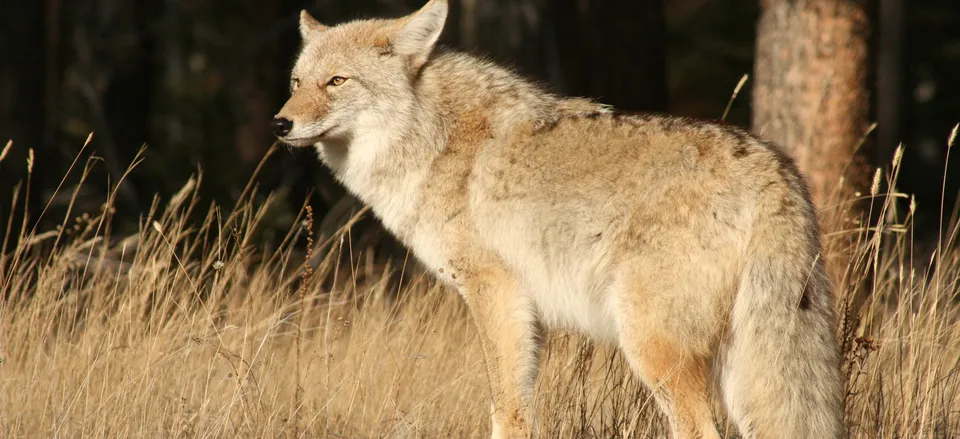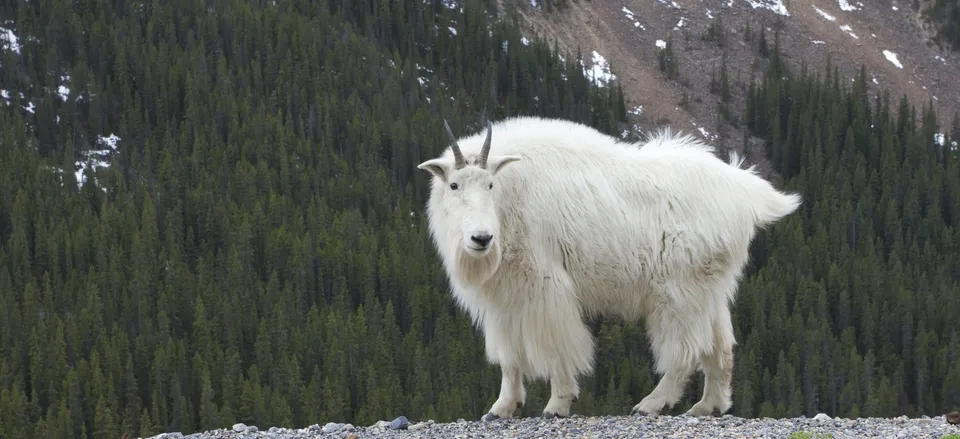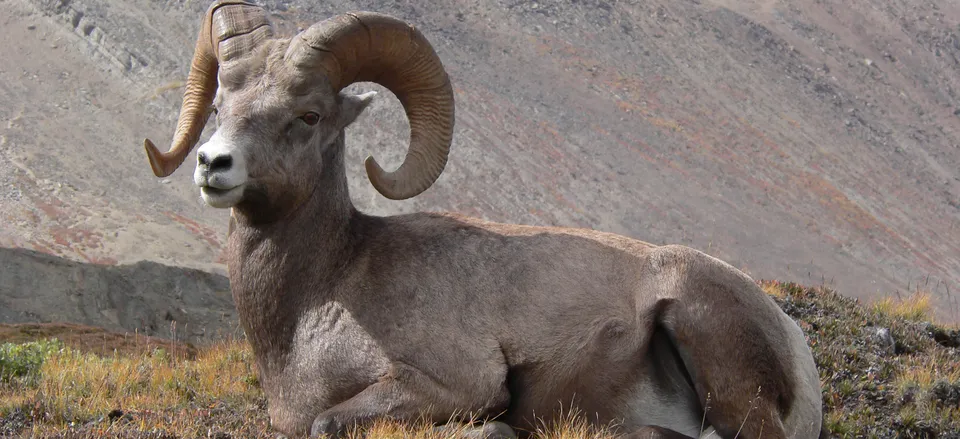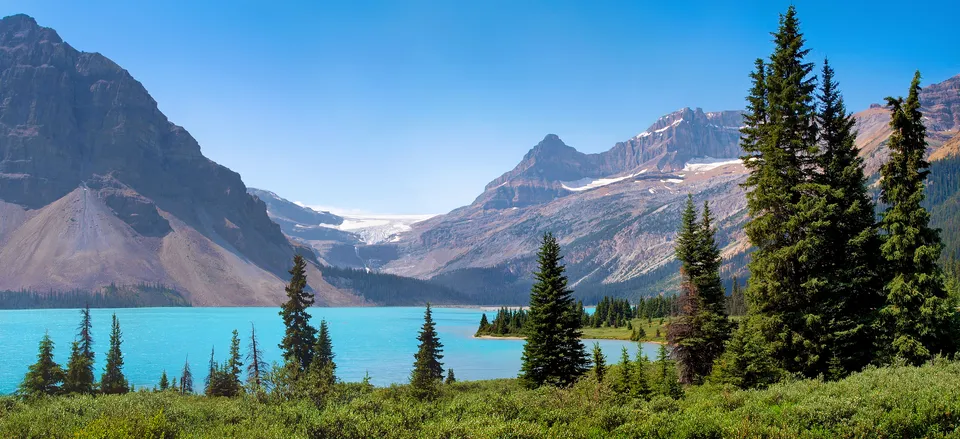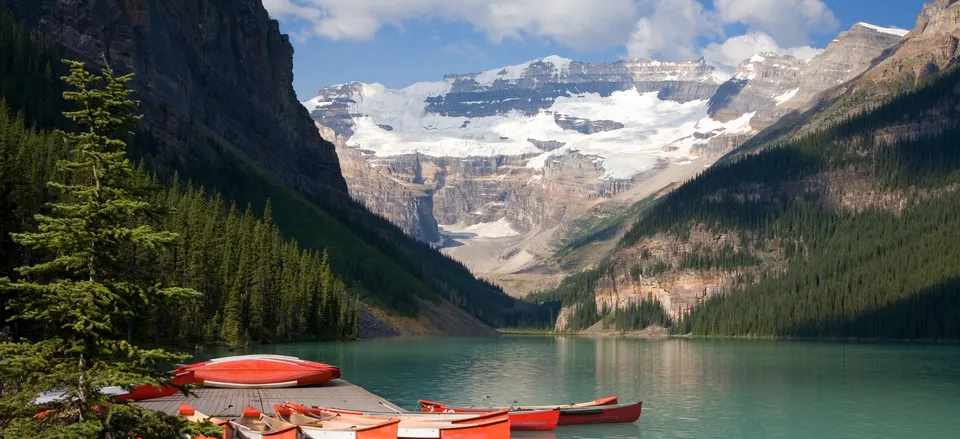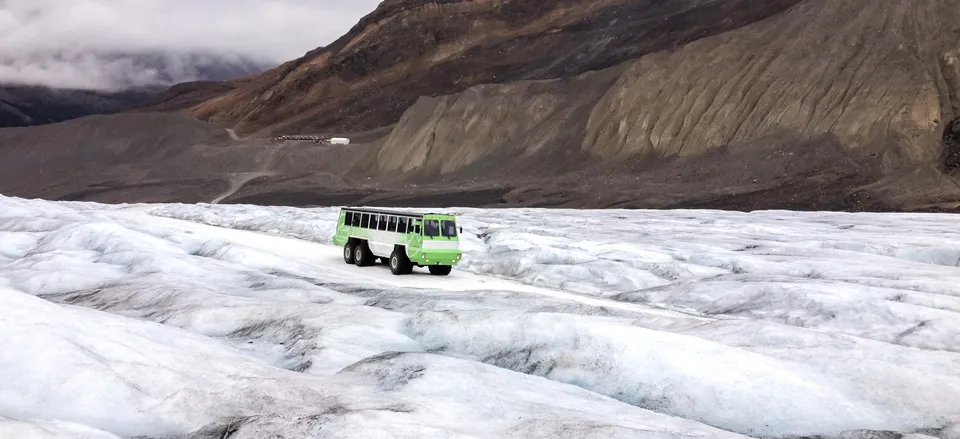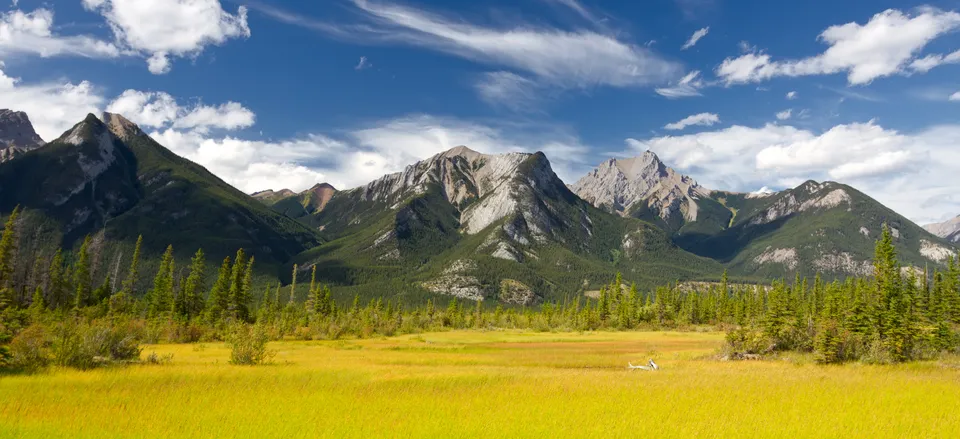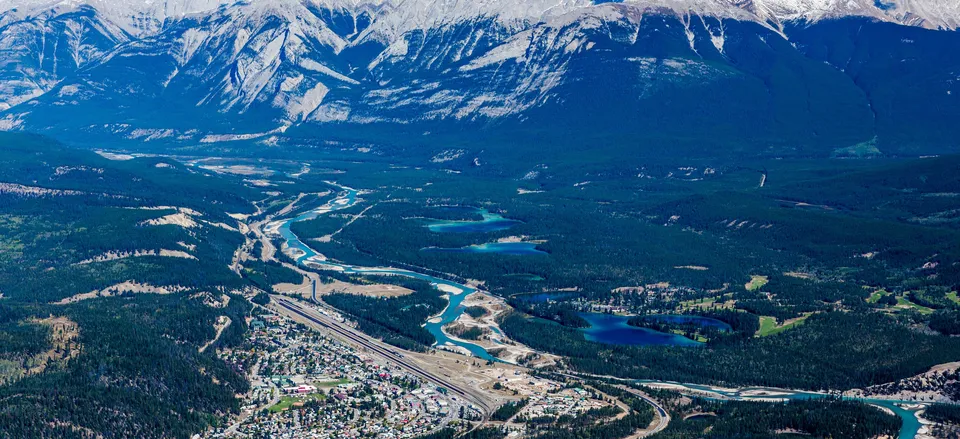 The Northern Rockies
Featuring Glacier, Banff, and Jasper National Parks
11 days from $6,551
|

includes airfare, taxes and all fees

Discover some of the most spectacular landscapes of the Northern Rocky Mountains during leisurely hikes and drives through Glacier, Banff, and Jasper National Parks—all World Heritage site parks.
WHAT OUR TRAVELERS SAY
Great division of time spent between Montana and Canada. Spectacular, jaw-dropping scenery and overall one of our best trips ever!
- Susane and Paul, N.
Overview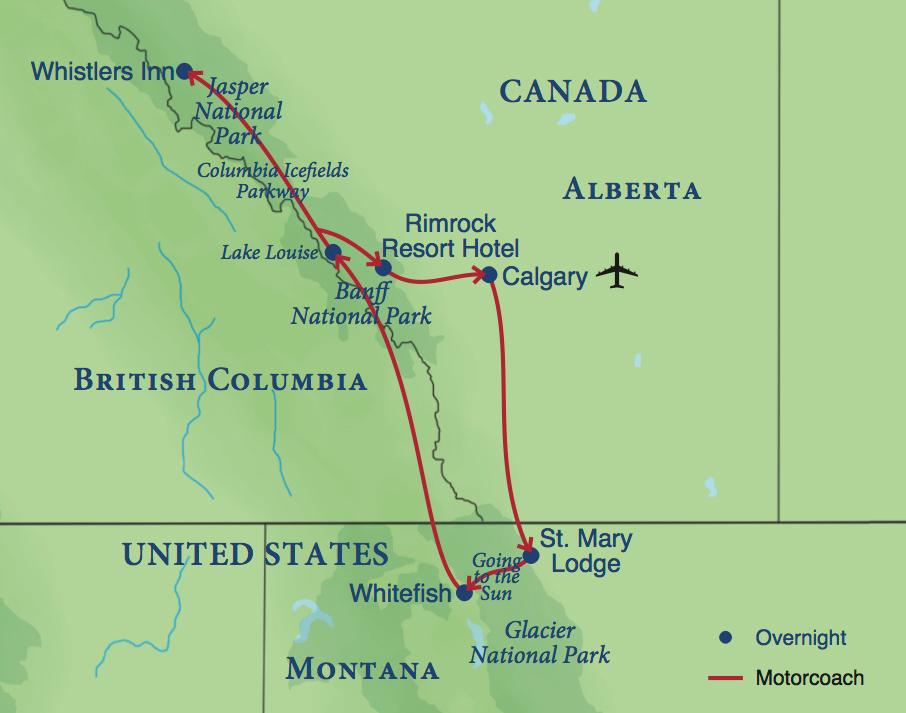 Expectations: This Classic Land Journey features long touring days, many full-day excursions, and a full and active itinerary with a faster pace and longer distances. Some days may have activities with higher intensity and more active choices/options. Excursions require standing and walking for extended periods of time over more difficult terrain (muddy/rocky walking/hiking trails, stairs without handrails, limited or no access to elevators). The itinerary includes two lake cruises and several long transfers by motorcoach. Some days may require early morning departures. Travelers will be in remote and/or rugged regions and will be touring at higher altitudes with steep ascents/descents. Leisure time is built in throughout the itinerary. There are options for more active excursions (such as moderate hiking, swimming, canoeing, bicycling, rafting, or kayaking), though another choice may be offered for an alternate skill level. Walks/hikes may be up to 3 miles.
Appropriate for: Travelers who are physically fit, lead active lives, are comfortable participating in long days of activities, and expect some physical exertion.
Great division of time spent between Montana and Canada. Spectacular, jaw-dropping scenery and overall one of our best trips ever!
- Susane and Paul, N.
To see itinerary, please click on an option below.
Itinerary
Itinerary
Day 1 — Depart the U.S. for Calgary, Canada
Arrive in Calgary and check in to your centrally located hotel. Enjoy time to explore this cosmopolitan Canadian city on your own before gathering tonight for an orientation and a welcome dinner at your hotel. (D)
Day 2 — Waterton Lakes National Park / St. Mary, U.S.
Leave Calgary by coach this morning for the scenic drive into the Rockies. Stop for lunch at a local restaurant in Waterton Lakes National Park on the shores of Waterton Lake. Take in the splendid lake views here, then cross the 49th parallel and enter the United States. Late this afternoon, arrive at your lodge in St. Mary, on the edge of Glacier National Park, and enjoy dinner there together tonight. (B,L,D)
Day 3 — Glacier National Park
The tenth national park to be named in the United States, Glacier National Park covers nearly 1,600 square miles of northern Montana, a wilderness of rugged mountains, gem-like alpine lakes, wildflower-strewn meadows, and glacial valleys. Begin your exploration of this national treasure with a morning hike along St. Mary Lake, which marks the transition between the Great Plains to the east and the Rocky Mountains to the west. Then set off on a cruise, admiring panoramic views of the lake and the peaks that encircle it. You'll have free time this afternoon to explore the nearby trails or relax at the lodge enjoying the majesty of your surroundings. (B,D)
Day 4 — Glacier National Park and Whitefish, Montana
Step into a bygone era as you board Red Jammers, sightseeing vehicles with roll-back canvas tops used in the park since the 1930s. Your route this morning ascends the fabled Going-to-the-Sun Road, which winds its way up the mountainside to Logan Pass, offering breathtaking views at every hairpin turn. After time for lunch on your own, continue southwest by motorcoach, crossing the Continental Divide and arriving late in the afternoon in the resort town of Whitefish. (B,D)
Day 5 — Whitefish
At the popular ski area of Whitefish Mountain Resort this morning, ride chairlifts to the mountain's summit for 360-degree views of the Montana Rockies. Visit the Summit Nature Center to learn more about the mountain and its flora and fauna. Enjoy lunch on your own before heading to nearyby Kalispell for a guided tour of Conrad Mansion, one of the Pacific Northwest's most outstanding examples of luxurious pioneer living. Return to the hotel for an evening at leisure to discover the lively mountain town of Whitefish. (B)
Day 6 — Banff National Park, Canada
Follow the Rockies north into British Columbia, Canada during a full-day drive through spectacular scenery. After lunch along the way, trace the western edge of the Canadian Rockies to world-famous Banff National Park. Ascend to Lake Louise, often called the crown jewel of Banff, and settle into your hotel. Before dinner, go on an easy hike for a first view of the stunning lake, originally called Emerald Lake for its brilliant hue. (B,L,D)
Day 7 — Columbia Icefield and Jasper National Park
Start the day at a viewing platform soaking up the mystical beauty of Lake Louise in the early morning light. Then travel the Icefield Parkway to the 125-square-mile Columbia Icefield, which straddles the border of Banff and Jasper National Park. Board the Ice Explorer, a specially designed all-terrain vehicle that will bring you right onto the ice of Athabasca Glacier. High up on the glacier, you'll have time to explore, take photos, and fill your water bottles with the pure glacier water. Descend to the base station for lunch before continuing into Jasper National Park to your hotel. (B,L,D)
Day 8 — Jasper
Immerse yourself in extraordinary scenery today, witnessing the geological marvel of Maligne Canyon and the cerulean waters of Maligne Lake, the largest glacial lake in the Canadian Rockies. Board a boat for a morning cruise, taking in a vista of sky-scraping mountain peaks, deep-green forests, and three glaciers. Glide by Spirit Island for a chance to capture your own version of the quintessential Canadian Rockies photograph. This afternoon, soar up to the highest peaks aboard the Jasper Skytram and take in magnificent views that include Mount Robson, the highest summit in the Canadian Rockies. (B)
Day 9 — Jasper and Banff
Return to the Icefields Parkway, paralleling the Continental Divide as you head back toward Banff National Park. Set out on a thrilling excursion across the Columbia Icefield Skywalk, a cliff-edge walkway that leads to an observation deck with a transparent floor suspended nearly 1,000 feet above the valley. Enjoy a picnic lunch amid this jaw-dropping scenery, then continue to your hotel in lower Banff National Park. (B,L,D)
Day 10 — Banff
Your last day in the Canadian Rockies begins with a ride aboard the Banff Gondola to the top of Sulphur Mountain, named for the hot springs on its lower flank. Rising 8,000 feet above the town of Banff, the summit affords magnificent views of six mountain ranges on a clear day. Follow Tunnel Mountain Road to a cluster of limestone pinnacles known as the Hoodoos and stop to see storied Bow Falls. Back in Banff this afternoon, head to the Whyte Museum of the Canadian Rockies, which showcases the art and indigenous cultures of the Rockies. Here, you'll have a special opportunity to learn oil and watercolor techniques from a local artist. Then find a spot on the museum's grounds to paint your own work of art. Browse the museum's collection of artwork and cultural artifacts from the Canadian Rockies at your leisure. Tonight, celebrate your Rockies adventure with a farewell dinner at the hotel. (B,D)
Day 11 — Banff and Depart for the U.S.
After breakfast, transfer to the Calgary airport for your flight home. (B)
Included meals are denoted as follows: Breakfast (B), Lunch (L), Reception (R), Dinner (D)
Related Tours