Science and art enthusiasts will delight in this unique journey to Switzerland, which showcases Albert Einstein, a visit to the Supercollider campus at CERN, a thrilling trip on a cog railway to the summit of the Bernese Alps, and the art of Paul Klee.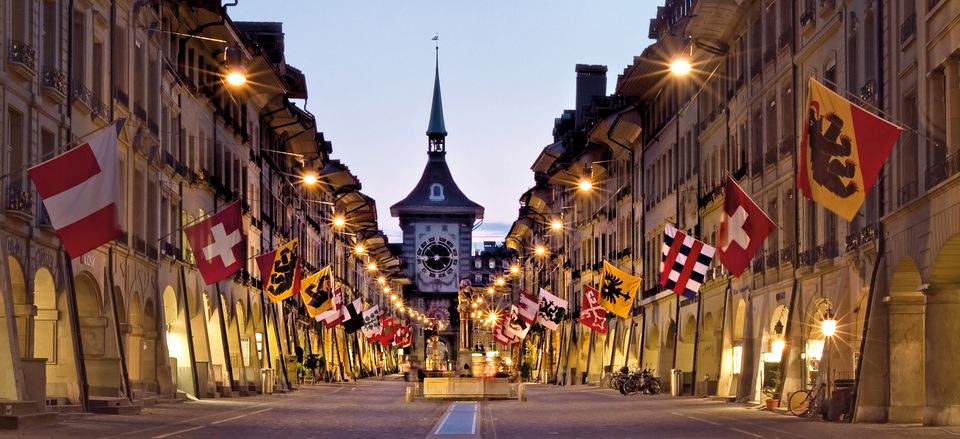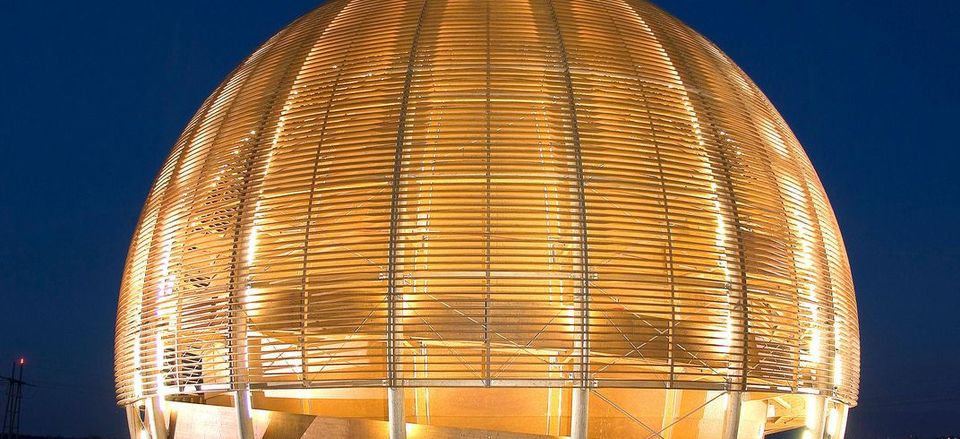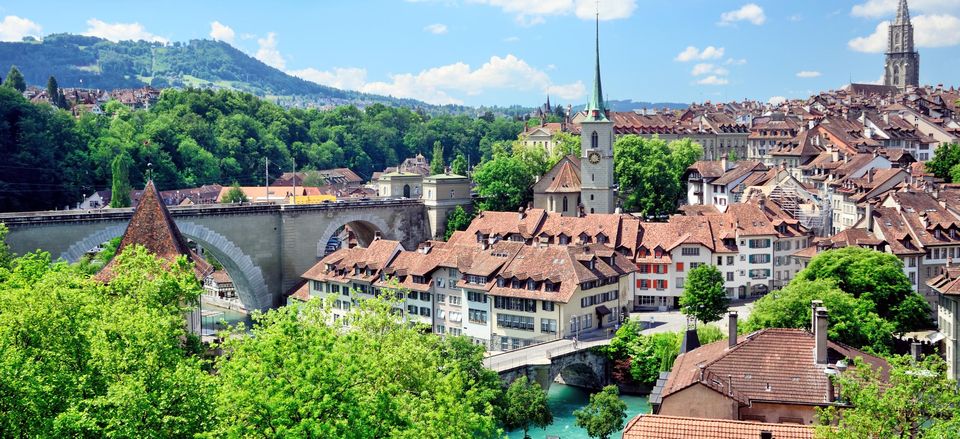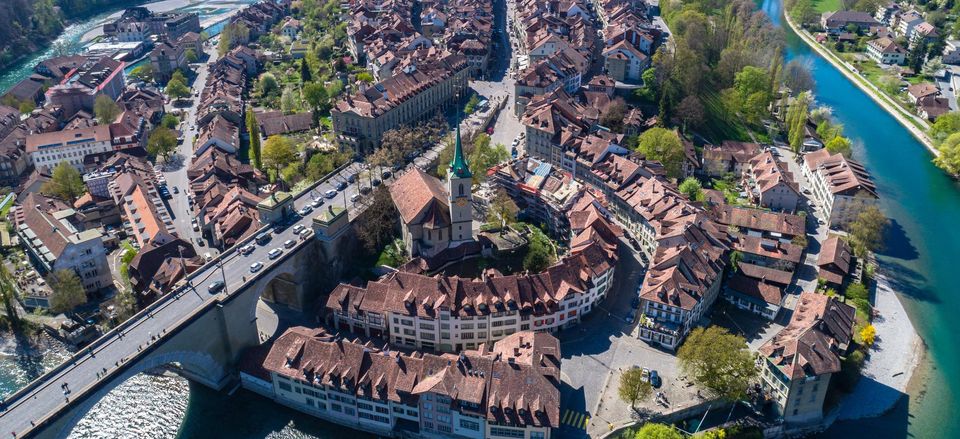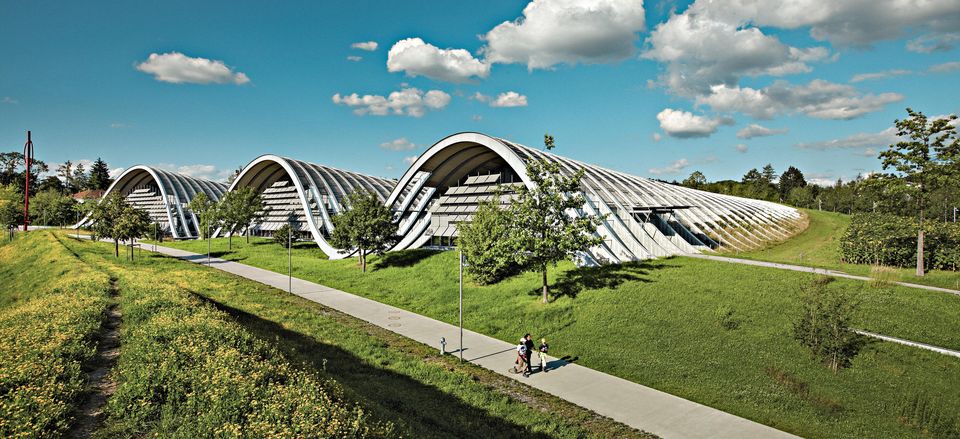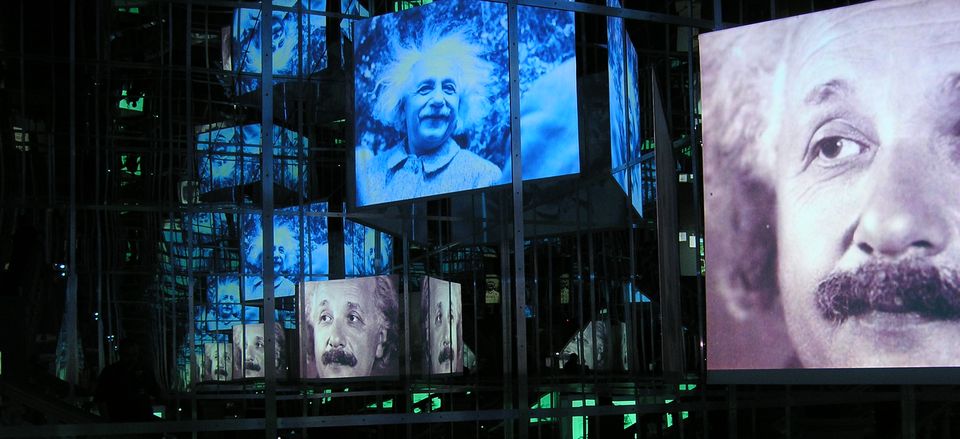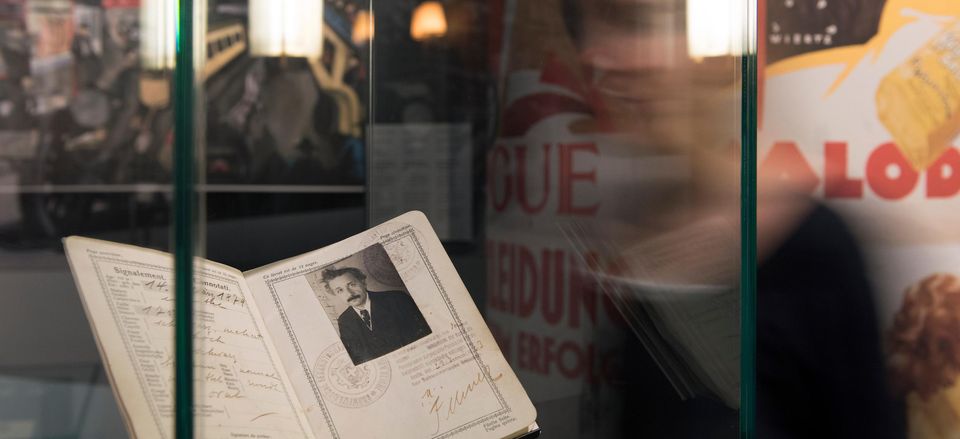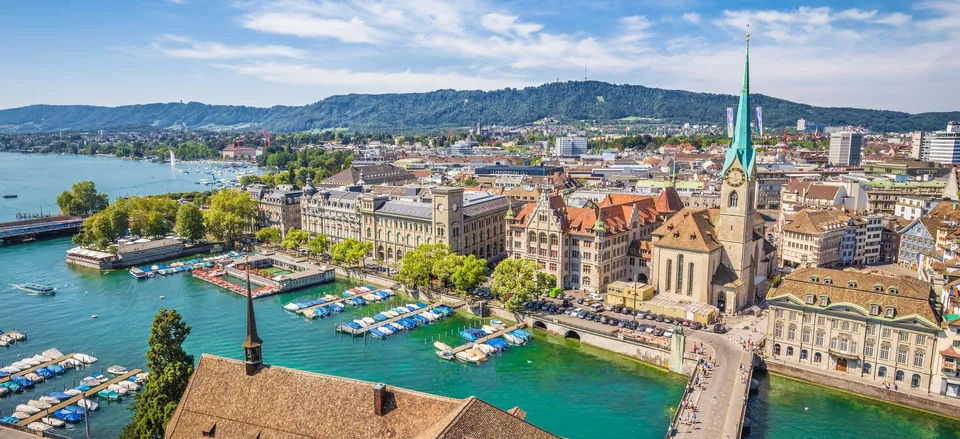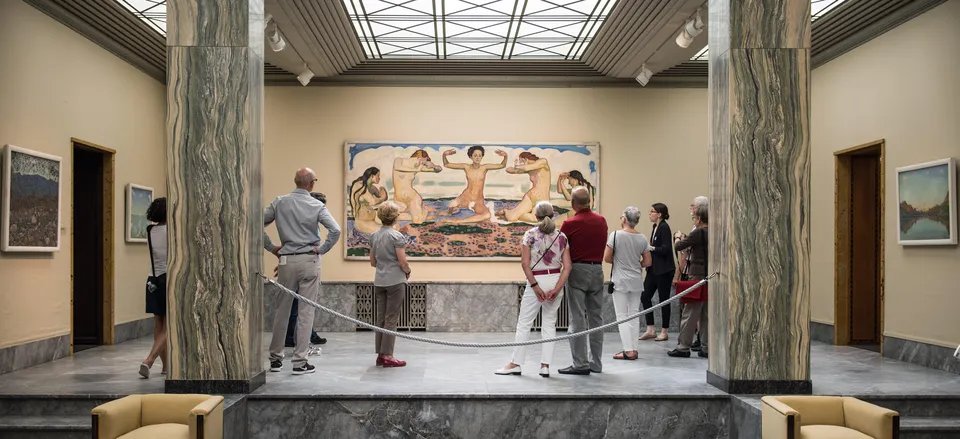 Art Meets Science in Switzerland
Featuring a Special Visit to the Scientific Research Center at CERN
9 days from $8,995
Science and art enthusiasts will delight in this unique journey to Switzerland, which showcases Albert Einstein, a visit to the Supercollider campus at CERN, a thrilling trip on a cog railway to the summit of the Bernese Alps, and the art of Paul Klee.
Overview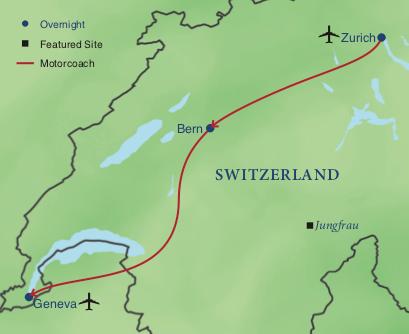 Level 2: Moderate
Expectations: Days will be active with some flexibility, and with some early departures from the hotels and activities scheduled throughout the day and into the late afternoon or evening. While we will maintain a moderate pace throughout the program, you should be in good overall health and able to walk and stand for extended periods of time at historic sites and in museums.
Travel will be by modern air-conditioned motor coach, with drives generally lasting under an hour at a time, sometimes over winding mountainous roads. There will be two long drives during the program: from Zurich to Bern, which takes approximately one and a half to two hours; and from Bern to Geneva, which takes approximately three hours, with a stop for lunch in Gruyeres. Longer drives are broken into shorter segments with rest stops and site visits. Motorcoaches may not have close access to the historic city centers and you will need to walk some distances where streets are sometimes cobblestoned and uneven, and where stairways occasionally may not have handrails. In addition to travel by motorcoach, excursions involve two to three miles of walking on most days, and you can expect to spend up to three hours at a time on your feet, sometimes remaining fairly stationary, as in a museum, and sometimes covering a moderate distance. Please note that some buildings will not have elevators. Participants must be in good health and able to keep up with the group without assistance from tour staff.
Please be aware that the excursion to the Swiss Alps takes place at high altitude, with a maximum elevation of about 11,716 feet at the Sphinx Observatory viewing platform. Participants may experience symptoms of altitude sickness on this day, including a headache, fatigue, or dizziness, and it is possible that some participants will experience more severe symptoms. In addition, higher altitudes can exacerbate health issues you already have. If you commonly experience severe altitude sickness, you may wish to skip this excursion. There is a stop about halfway up/down the mountain, at Kleine Scheidegg, for those who find their reaction to the altitude is more serious than they had anticipated.
This promises to be a memorable journey, but as with all travel, a flexible attitude, a spirit of adventure, and a willingness to explore new areas will enhance your enjoyment of this program. You do not have to participate in all the scheduled activities, except when traveling to the next destination.
To see itinerary, please click on an option below.
2022 Itinerary
2022 Itinerary
Day 2 — Arrive in Zurich, Switzerland
Arrive and transfer to the hotel located in Old Town Zurich. Early arrivals have the option of enjoying a guided walking tour along the River Limmat and a visit to the Swiss National Museum.
Meet your Smithsonian Journeys Expert and fellow travelers this evening at a festive welcome reception with wine and regional canapés at the hotel. (R)
Day 3 — Zurich
After breakfast, gather for an orientation and lecture followed by a walking tour in downtown Zurich.
After lunch, visit the Kunsthaus Zürich Museum with its extensive modern art collection. Stop at ETH University for a look at the campus and panoramic views of Zurich. Einstein studied and taught at the university, which specializes in natural sciences, engineering, and technology, and has produced 20 Nobel Prize winners. (B,L)
Day 4 — Zurich / Bern
This morning, check out of the hotel and drive to Bern. Visit the Einstein House, where Albert Einstein lived when he developed his Theory of Relativity. After lunch, travel to the Zentrum Paul Klee. Designed by Renzo Piano, this architectural gem houses the largest collection of Klee's works in the world. Enjoy a festive dinner this evening at a local restaurant. (B,L,D)
Day 5 – Bern
Take the cogwheel Wengenalp Railway nearly straight up the wooded mountainside and past the timberline. Board the Jungfraubahn, traveling through tunnels straight into the rock of the Eiger. Take in the panoramic breathtaking views and a walking tour through the Ice Palace.
Enjoy lunch and spectacular views at Restaurant Top of Europe and then continue to the Sphinx Terrace for panoramic views over the Alps. Perched on a steep precipice, the Sphinx Observatory (currently closed to visitors) has served as headquarters for researches in astronomy, glaciology, medicine, and cosmic ray physics. (B,L)
Day 6 – Bern / Geneva
This morning, explore the Einstein Museum, featuring a powerful presentation of the life and work of Albert Einstein. Drive to the picturesque medieval town of Gruyères and enjoy their namesake cheese at a Raclette luncheon. Afterwards, continue to Geneva and stretch your legs during a short walking tour of old town. Check in to your hotel in Geneva and the evening is at leisure. (B,L)
Day 7 — Geneva
View rare and ancient scientific instruments from the 17th to the 19th century at the Musée d'Histoire des Sciences, housed in Villa Bartholoni, one of Geneva's most beautiful neo-classical buildings. After lunch in a local restaurant, there is an optional afternoon excursion to Le Lavaux, internationally famous as a terraced wine-growing region on the shores of Lake Geneva. Enjoy a wine-tasting at a private wine estate and take in the fresh air and beautiful countryside. The evening is free to explore Geneva. (B,L)
Day 8 — Geneva
Depart for CERN, the European Organization for Nuclear Research, one of the world's largest and most respected centers of scientific research. The Large Hadron Collider (LHC), the world's largest and highest-energy particle collider (and the largest machine in the world), lies in a tunnel 17 miles in circumference below and around the center.
Meet with scientists at one of the detectors along the LHC for a behind-the-scenes look at the site, above ground facilities, and a private talk regarding the ongoing research. Continue on the to main center of CERN to explore the Microcosms Exhibit and the Universe of Particles Sphere. Savor the morning experience over lunch at the famed Domaine de Châteauvieux, awarded two Michelin stars and overlooking the Rhône Valley.
That balance of the afternoon is at leisure in Geneva. (B,L)
Day 9 — Return to the U.S.
Transfer to the airport for return flights home. (B)
Included meals are denoted as follows: Breakfast (B), Lunch (L), Reception (R), Dinner (D)
Related Tours