A cruise offering from Smithsonian Journeys and PONANT
Immerse yourself in a magnificent realm of ice on an unforgettable journey to Antarctica, and encounter astonishing wildlife—from thousands of penguins to breaching whales—on excursions with our naturalists.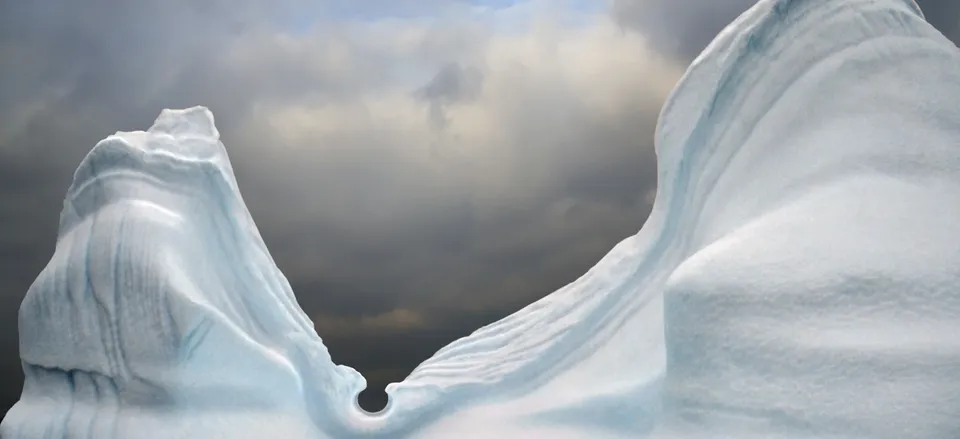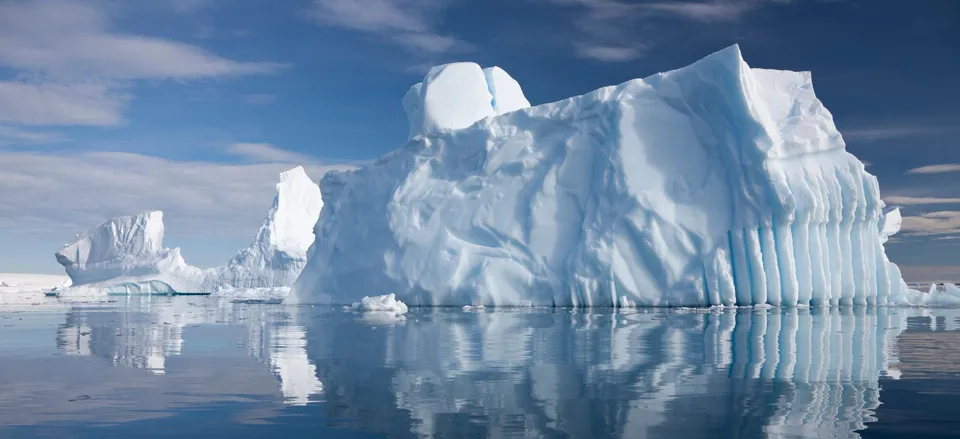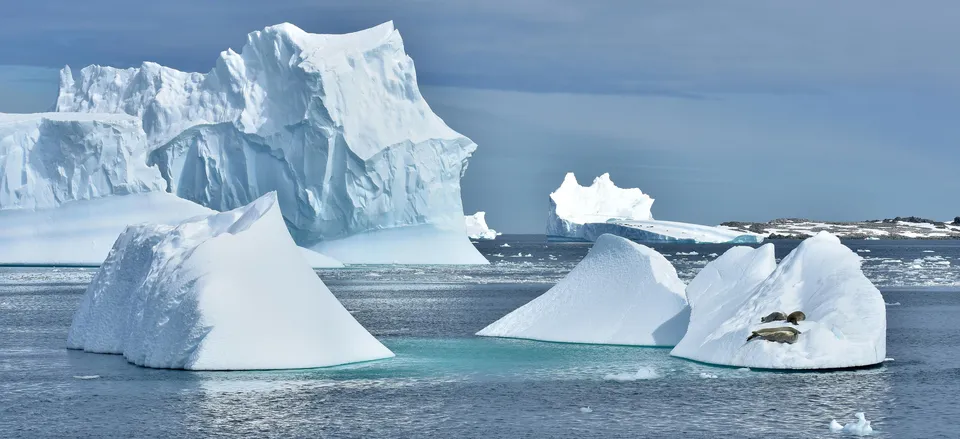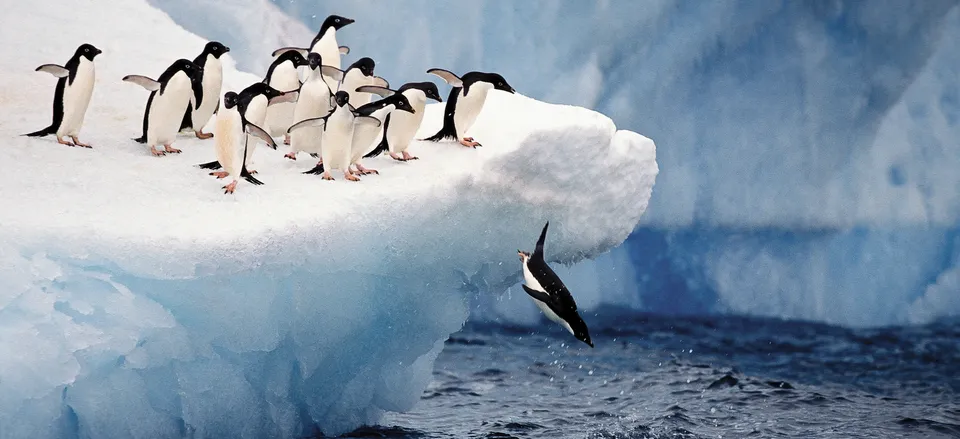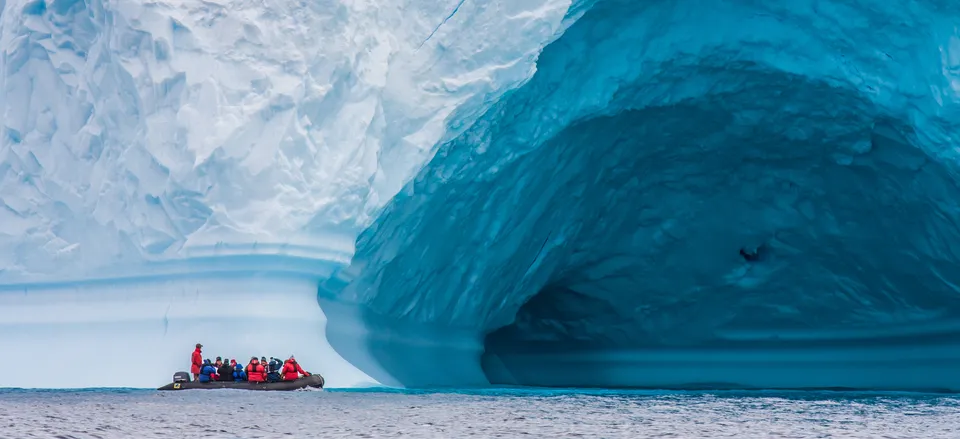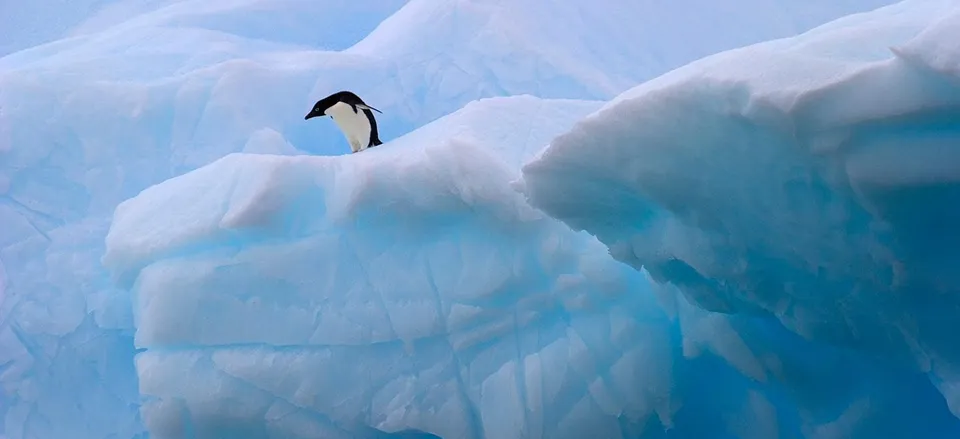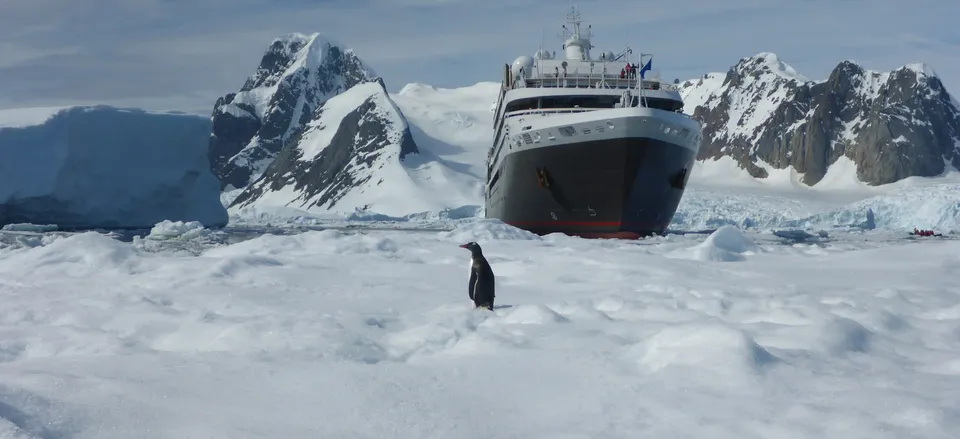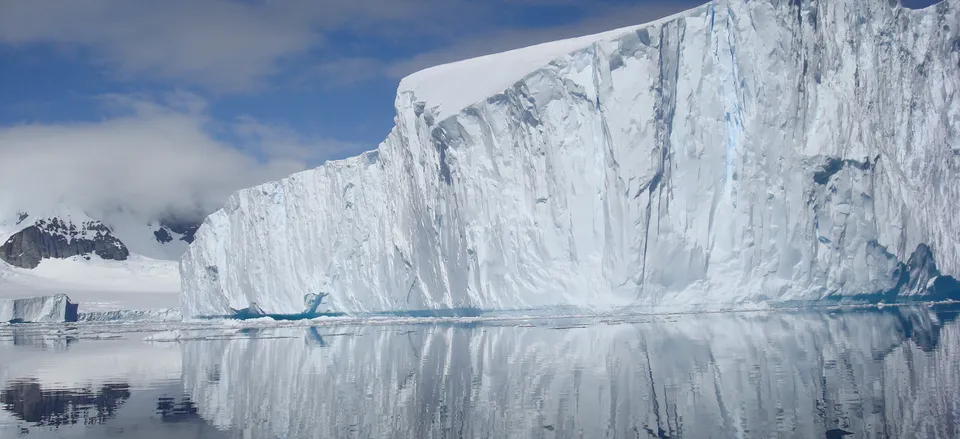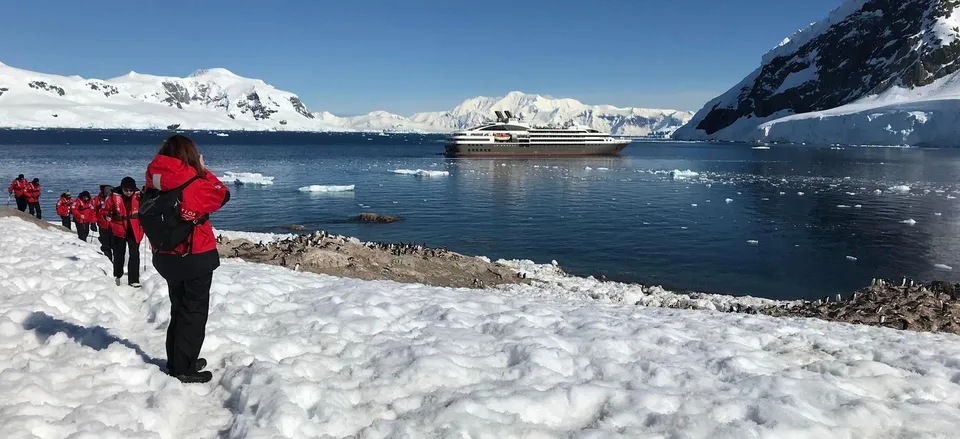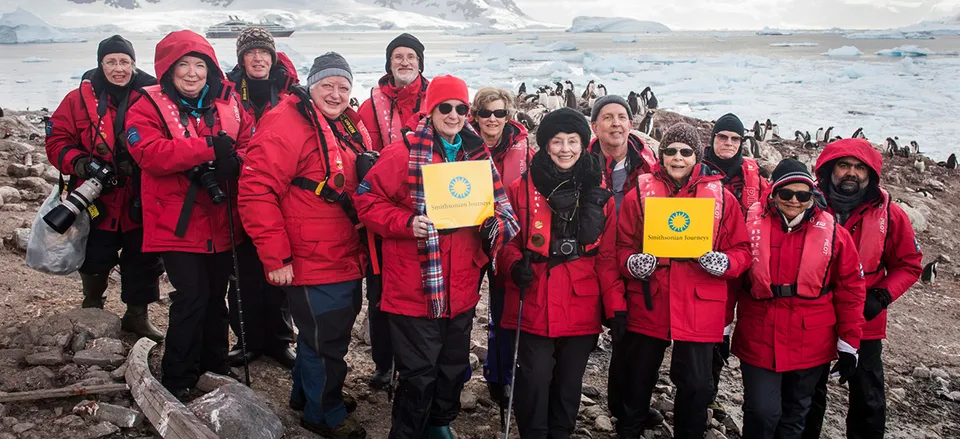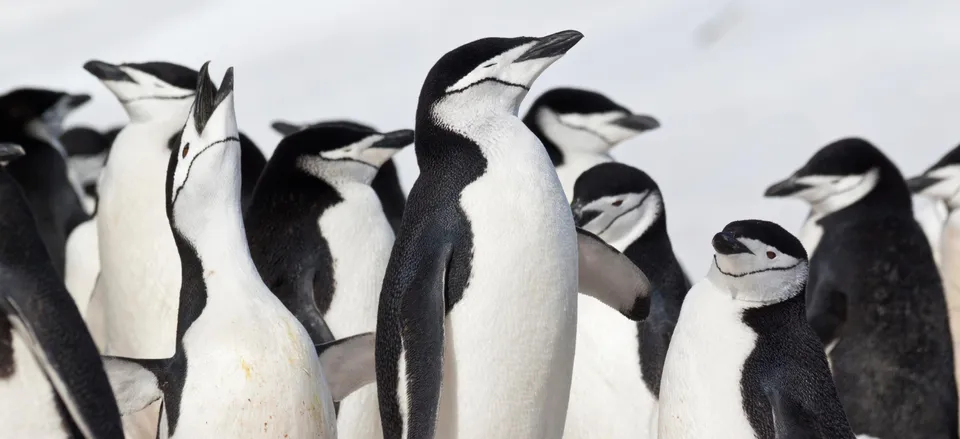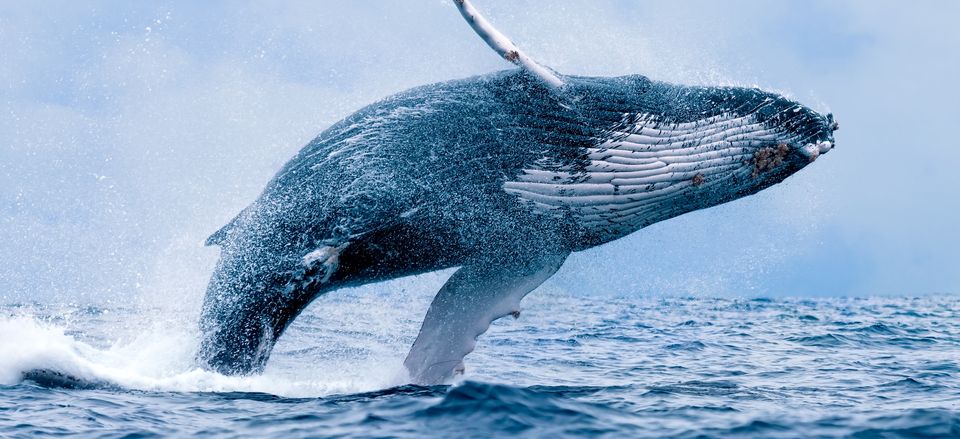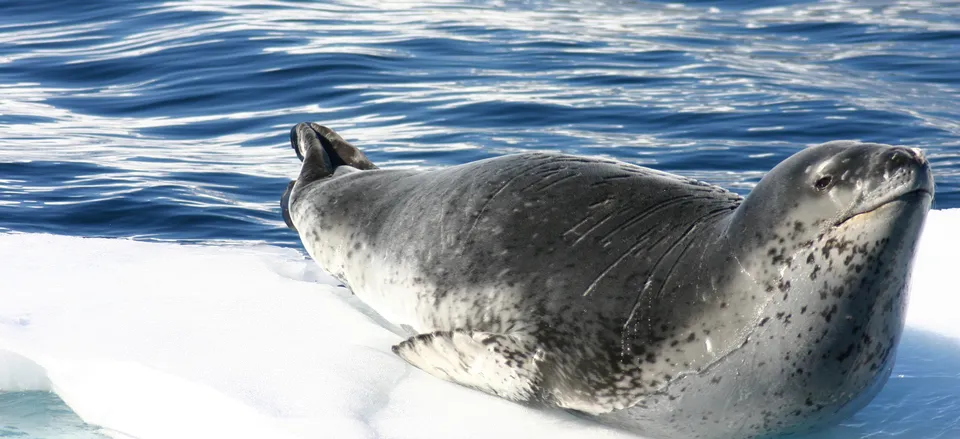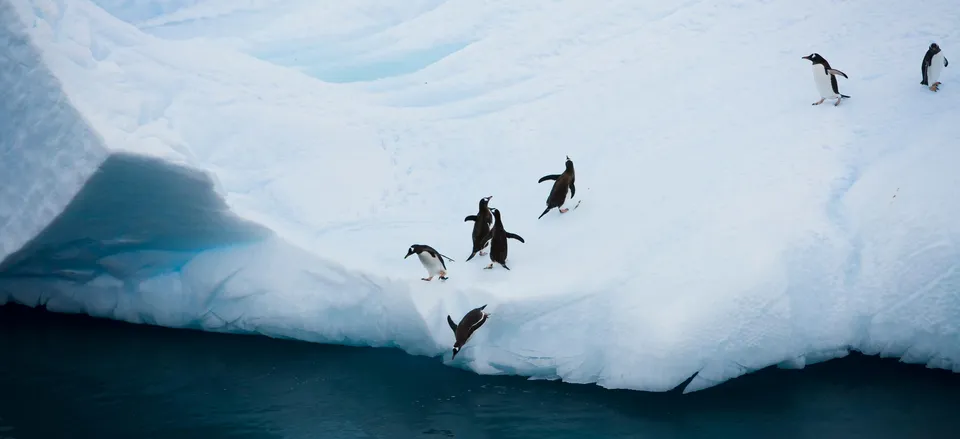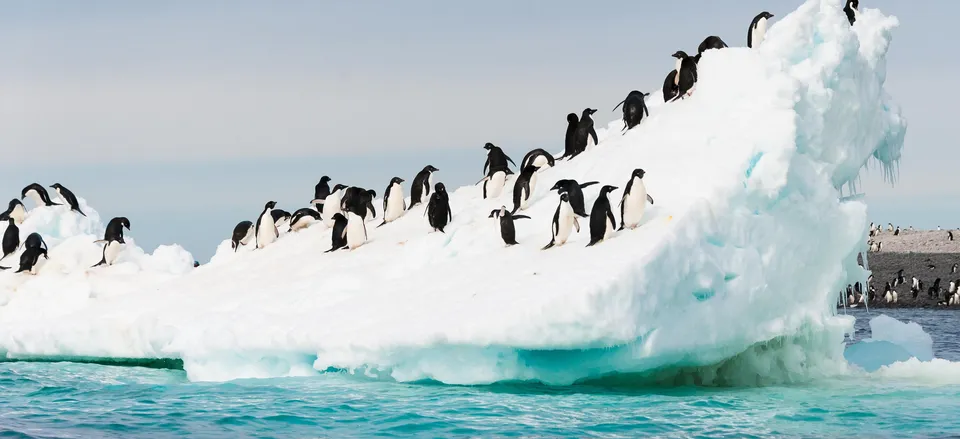 Antarctica: The White Continent
Aboard the 264-guest Le Boréal or L'Austral
12 days from $12,950
A cruise offering from Smithsonian Journeys and PONANT
Immerse yourself in a magnificent realm of ice on an unforgettable journey to Antarctica, and encounter astonishing wildlife—from thousands of penguins to breaching whales—on excursions with our naturalists.
Overview
Buenos Aires Pre-Cruise Program - 3 Days, 2 Nights
Buenos Aires is a dynamic and cosmopolitan city with a rich cultural and architectural heritage, known worldwide for Tango and football, but also for cafés, book stores, and theaters. It is also the capital of a sprawling country of widely varying regions. This program is designed to introduce you both to the city and to life in the nearby countryside.
Day 1 – Buenos Aires, Argentina
Arrive in Buenos Aires, where you will be met and transferred to the Hilton Buenos Aires, your home for the next two nights. Early check-in will be available for those arriving in the morning. A local representative will be present at the hospitality desk in the afternoon to welcome you and to offer suggestions for dining and independent exploration. The day is at leisure, with lunch on your own.
Join your fellow travelers for a welcome cocktail reception this evening. Dinner is at your leisure.
Day 2 – Buenos Aires
After breakfast at the hotel, join an excursion designed to introduce you to the highlights of Buenos Aires. Begin at the historic Plaza de Mayo, surrounded by the Government House, the Metropolitan Cathedral, and the Cabildo, which served as Town Hall during the 18th-century Spanish Viceregency. Continue to San Telmo, one of the oldest quarters in the city and a treasure trove of antiques, and La Boca, where you stroll the "Caminito," a pedestrian street famous for its colorful houses constructed of corrugated iron. Next is the elegant Recoleta, an area of sophisticated cafés, restaurants, and art galleries, and home to the cemetery that is the final resting place of Eva Perón. Your tour comes to an end at your hotel. The balance of the day is at leisure, with an independent lunch and dinner.
Day 3 – Buenos Aires | San Antonio de Areco | Buenos Aires
Today's excursion takes you northwest of Buenos Aires to San Antonio de Areco, once described as "the prettiest town in the pampas," where gaucho traditions of craftsmanship and hospitality are lovingly preserved. You will have the opportunity to explore the village's 18th-century buildings, including a traditional "puplería"—a sort of combination grocery store and bar that was a favorite hangout for gauchos when they were in town. A drive to the outskirts of San Antonio brings you to Estancia El Ombú de Areco, dating to 1880 and still a working ranch, where you will enjoy a specially prepared asado—the traditional Argentinian barbecue. After lunch you can experience life on the estancia on horseback, enjoy a carriage ride, or simply walk around the grounds. Return to Buenos Aires in the late afternoon, and enjoy dinner at leisure.
Note: Your pre-cruise program ends when you return from San Antonio. You now join the main cruise program for an overnight in the hotel before an early morning departure to Ushuaia the following day.
Your hotel:
The Hilton Buenos Aires is located in the middle of the Puerto Madero district, a trendy waterfront neighborhood on the banks of the Rio de la Plata with upscale dining and a wildlife-rich conservation park. The historic barrio of San Telmo and the Calle Florida shopping area are nearby, and the hotel itself features a restaurant and bar, outdoor pool and spa, and all the amenities you would expect from a deluxe property.
Your program includes:
2 nights at the Hilton Buenos Aires (or similar)
Transfer and luggage handling from the airport to the hotel on the scheduled program arrival day
Welcome cocktail reception on Day 1
Breakfast on Days 2 and 3
Lunch on Day 3
Sightseeing and programming as noted in the itinerary
Local English-speaking guide
Gratuities for the drivers and local guides
Your program does not include:
Transfer from the airport to the hotel on any day other than the scheduled program arrival day
Personal expenses and other services and meals not mentioned as included in the program
Please note:
It is imperative that your flight arrival details are communicated at least 30 days prior to the beginning of your cruise in order to secure your transfer from the airport to the hotel.
Early check-in is available. An additional night is possible, upon request and depending on hotel availability. Please, contact reservations or your travel agent for further details.
The official currency is the Argentine peso. Credit cards are widely accepted in hotels, shops, and restaurants.
This pre-cruise program is offered as a package. There will be no refunds for unused accommodations, meals, or excursions.
Program is offered on a space available basis.
Program is subject to change without notice.
To see itinerary, please click on an option below.
Itinerary
Itinerary
Day 1 — Buenos Aires, Argentina
Arrive in cosmopolitan Buenos Aires and check into your hotel. Enjoy the remainder of the day at leisure to explore the city on your own.
Please note: Guests will stay at Hilton Buenos Aires, or similar.
Day 2 — Ushuaia
This morning, fly to Ushuaia, the world's southernmost city and the gateway to Antarctica. Upon arrival, set out on an excursion to Tierra del Fuego National Park. Here, the southernmost peaks of the Andes—known as the Darwin Range—are interspersed with lagoons, bogs, and rivers. Discover the park's flora and sub-Antarctic landscapes on a nature walk with guides, and, with luck, encounter beavers, birds, wild orchids, and more. Enjoy lunch in the park before returning to Ushuaia in the afternoon to embark the ship. Then set sail on the Beagle Channel, named after the ship that carried Charles Darwin on his South American voyages. (B,L,D)
Days 3-4 — Drake Passage
Cross the legendary Drake Passage, enjoying time to get familiar with the ship and deepen your knowledge of Antarctica. Your Smithsonian Journeys Experts and the team of naturalist guides on board will present insightful lectures on the history and wildlife of the world's oldest continent. Watch the crew navigate on the ship's bridge, and spend time on deck with our naturalists observing seabirds such as albatrosses and cape petrels. Once the ship reaches the Antarctic Convergence, where cold Antarctic currents merge with warmer waters of the South Pacific and Atlantic Oceans, watch for breaching fin, humpback, and minke whales as well as seabirds feeding on plankton and krill. (2B,2L,2D)
Days 5-9 — Discovering the Antarctica Peninsula
Spend five days exploring the outer shores and islands of the Antarctic Peninsula, ethereal landscapes defined by lava and ice. Here, abrupt mountains create precipitous coastlines and massive glaciers calve icebergs of all shapes and sizes into the sea. In this seemingly harsh environment, a vast array of wildlife flourishes, including millions of penguins and seabirds, as well as numerous species of seals and whales. At this time of year, you may get the chance to observe humpback and minke whales, pods of orcas, elephant seals and leopard seals, giant petrels, and great skuas.
Go ashore on volcanic islands to walk among fur seals and gentoo and chinstrap penguins—and their newly hatched chicks. As you continue into the realm of ice, encounter playful Adélie penguins and unusual marine life. In this hushed and magical atmosphere, find yourself cruising past tabular icebergs that dwarf the vessel, ice floes where Weddell seals loll after their meal, and sculpted ice that glows ethereal shades of turquoise and teal. Along the way, learn about the history of Antarctic exploration, from Sir Ernest Shackleton's ill-fated expedition to the ventures of explorers such as Jean-Baptiste Charcot and Adrien de Gerlache. You may have the chance to visit a research station.
Keep in mind that you are privileged guests in these extreme lands, and the ship's course is dependent on weather, sea, and ice conditions. Every cruise is unique, and your seasoned captain and crew are expert at making the most of the conditions at hand. (5B,5L,5D)
Days 10-11 — Drake Passage
Relax and reflect on board as the ship turns north and makes its way back across the Drake Passage. Enjoy lively, informative discussions with your Smithsonian Journeys Experts and the ship's naturalists. Watch for albatrosses, many different species of petrels, and marine life as you cruise across the Antarctic Convergence. (2B,2L,2D)
Days 12 — Ushuaia and Buenos Aires, Argentina
Disembark in Ushuaia and fly to Buenos Aires. Transfer to the airport to catch your flight home. (B)
Included meals are denoted as follows: Breakfast (B), Lunch (L), Reception (R), Dinner (D)
Related Tours