Smithsonian Journeys Experts
Regina Harrison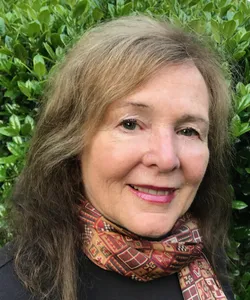 Regina Harrison is a specialist in the language of the Incas, Quechua. She received her Ph.D. from the University of Illinois and is Professor Emerita of Latin American Literatures and Comparative Literature at the University of Maryland. Her first book, Signs, Songs, and Memory in the Andes: Translating Quechua Language and Culture (1989), won several prizes, including the Kovacs Award from the Modern Language Association. With 35 years of research experience in the Andes, she has written books and articles on Ecuadorian literature as well as a study of Quechua theological translation, Sin and Confession in Colonial Peru (2014). Her research has been well funded over the years, with awards from the John Simon Guggenheim Foundation, Fulbright, the National Endowment for the Humanities, the Social Science Research Council, and the American Council of Learned Societies.
Dr. Harrison turned to video production to best record her observation of ecological tourism in the Andes, directing Cashing in on Culture: Indigenous Communities and Tourism (2002) as well as filming and directing Mined to Death in Potosí, Bolivia (2005), winner of a Latin American Studies Association award in film. Her most recent video is Gringo Kullki: From Sucres to Dollars in Ecuador (2015), in the Quichua language with English subtitles.
Dr. Harrison's scholarship reflects her experiences in living abroad: as a Peace Corps Volunteer in the Galápagos Islands, as a researcher living with indigenous communities in Ecuador, and as a scholar in the archives and libraries of Lima, Cuzco, and Quito. She is also an accomplished guide to the Andean region. She led hiking trips to study archeological sites in the Andes as a professor at Bates College and was director of two semester programs in Ecuador. Recently, she was appointed director of the University of Maryland semester programs in Madrid and Seville (Spain). In addition, she has been a visiting professor at the Universidad Andina Simón Bolívar (Quito) and at the Centro Estudios Regionales Andinos 'Bartolomé de Las Casas' (Cuzco).
What Our Travelers Say
Regina's participation in the tour was a key element that made this trip greatly exceed our expectations. Her knowledge, involvement and accesibility helped make this a most memorable trip.
- Previous Smithsonian Journeys Traveler
Upcoming Tours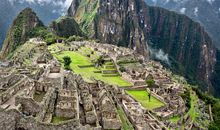 16 days | Starting at: $9,793
Feb 25, 2023 - Mar 12, 2023
Jul 15, 2023 - Jul 30, 2023
Tour Details ››