Smithsonian Journeys Experts
Pat Dickerson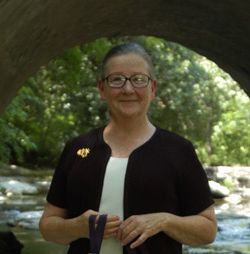 Dr. Pat Dickerson is a geologist and visiting research fellow with the Jackson School of Geosciences - University of Texas at Austin and the American Geosciences Institute. Her field research focuses on rifts of the world: Iceland, Oslo rift, the Rio Grande rift, as well as on mountain-building: the North American Cordillera and Rocky Mts., Argentine Andes, Sierra Madre Oriental of Mexico, Norwegian and Scottish Caledonides, the southwestern Appalachian chain, and Southern Alps of New Zealand. Long intrigued by the interplay of geologic processes and human activities, she was schooled in geology and classical archaeology (B.A.), then geology/tectonics (Ph.D.) at UT at Austin. She draws from those experiences in leading geological and natural history field seminars for Smithsonian groups (since 2003), for students, and for professional scientists. Pat has served on task forces to develop scientific strategies for exploring the Moon and Mars, and she collaborates with NASA on field training to prepare astronauts for such missions.
What Our Travelers Say
I very much like the educational aspect of Smithsonian Journeys...the knowledge of their Experts and their ability to relate that knowledge to us.
- Ellen V.