Smithsonian Journeys Experts
Jane Zaloga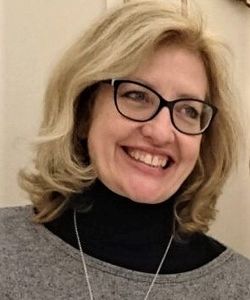 Jane Zaloga is an art and architectural historian who has been living and working in Florence, Italy for more than 20 years. Jane is an engaging and very popular professor at the Syracuse University program in Florence and she has worked with several other U.S. university programs in Italy, including, among others, NYU, Stanford, and Florida State. In particular, she has taught courses on High Renaissance Art and on Renaissance Architecture, both of which allow her students to explore in depth various aspects of Michelangelo's life, times, and career.
In addition, she lectures and has led tours for various cultural and educational programs, including our very own Smithsonian Museum, the Muscarelle Museum of Art, YPO, and Trinity College. Her tours have included private lectures in front of Michelangelo's monumental sculpture of David in the Accademia Museum in Florence and in the Sistine Chapel at the Vatican.
Jane is a true Renaissance woman, with degrees in business administration, architecture, and art history and she has studied at the Graduate School of Design at Harvard University, Syracuse University, and the University of Notre Dame where she spent a year studying architecture in Rome. She has published on the pavements of the Florentine Duomo and has won several grants and fellowships, including the prestigious Fulbright.