Smithsonian Journeys Experts
Hamish Scott
Hamish Scott is a Senior Research Fellow of Jesus College, Oxford, and Wardlaw Professor Emeritus of International History at the University of St Andrews. A Fellow of the British Academy and of the Royal Society of Edinburgh, he has published extensively on seventeenth- and eighteenth-century international relations, on enlightened absolutism and on nobility. Among his publications are The Emergence of the Eastern Powers 1756-75 (Cambridge, 2001) and The Birth of a Great Power System, 1740-1815 (Harlow, 2007); most recently he edited The Oxford Handbook of Early Modern European History, c.1350-1750 (2 vols.; Oxford, 2015). Hamish is currently completing a major study entitled Forming Aristocracy: The Reconfiguration of Europe's Nobilities, c.1300-1750.
What Our Travelers Say
Hamish was always available, and is a profound source of knowledge about European history.
- Smithsonian Journeys Traveler
Upcoming Tours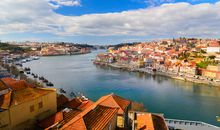 12 days | Starting at: $5,290
Oct 3, 2022 - Oct 14, 2022
May 20, 2023 - May 31, 2023

Featuring a Seven-Night Cruise on the Douro River
Tour Details ››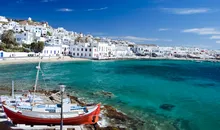 8 days | Starting at: $5,390
Jul 12, 2023 - Jul 19, 2023

Round-trip from Athens
Tour Details ››