Smithsonian Journeys Experts
Greg Smith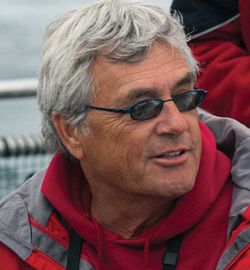 Over the last decade, retired California State Park Ecologist and Park Superintendent Greg Smith has led nearly 100 educational expeditions for travelers. With a background in natural history and ecology, Greg has participated in numerous expeditions to Alaska, the Antarctic and South America, and dozens of trips to the National Park jewels in the West. His experience managing parks provides him with a unique perspective on how the landscape and associated resources drive management decisions. He is also an avid nature photographer, and many non-profit organizations, educational institutions and government agencies utilize his images to support their varied missions. Greg has been an avid birder for as long as he can remember, and has ongoing avian research projects that involve banding birds under his Master Bird Banding permit.
What Our Travelers Say
I very much like the educational aspect of Smithsonian Journeys...the knowledge of their Experts and their ability to relate that knowledge to us.
- Ellen V.