Smithsonian Journeys Experts
Flint Whitlock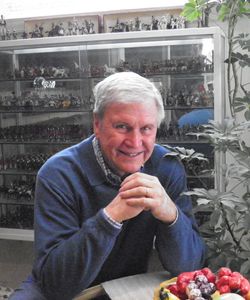 Flint Whitlock is an award-winning author of dozens of magazine articles and nine books related to World War II, including two detailing the D-Day operation. He is Editor of WWII Quarterly magazine and a frequent keynote speaker and history presenter. Flint is a former U.S. Army officer and son of a WWII veteran.
What Our Travelers Say
We do not believe we could have had a more knowledgeable expert on D-Day.
- Joseph and Rosetta M., Commemorating the 75th Anniversary of D-Day
Great expert, full of knowledge, good lectures and always adding along the way.
- Paul S., Commemorating the 75th Anniversary of D-Day