Smithsonian Journeys Experts
Douglas Ambrose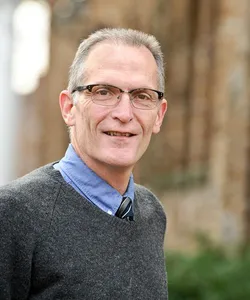 Douglas Ambrose is the Carolyn C. and David M. Ellis '38 Distinguished Teaching Professor of History at Hamilton College. His teaching and research interests include early America, the Old South and American religious history. His publications include Henry Hughes and Proslavery Thought in the Old South (LSU 1996) and The Many Faces of Alexander Hamilton: The Life and Legacy of America's Most Elusive Founding Father (NYU 2006), a volume he co-edited with Hamilton colleague Robert W. T. Martin. He has also written numerous articles, book reviews and encyclopedia entries about Southern slavery and Southern intellectual life. Ambrose is a recipient of the Class of 1963 Excellence in Teaching Award and of the Student Assembly's Sidney Wertimer Award for Excellence in Teaching. He holds a doctorate in history from the State University of New York at Binghamton, M.A., from University of Rochester and B.A., from Rutgers University.
What Our Travelers Say
He was best lecturer, entertaining, enthusiastic, very friendly on tours, obviously loves what he does.
- Previous Smithsonian Journeys Traveler
Showed his great love and passion for history. Extremely personable.
- Previous Smithsonian Journeys Traveler