Smithsonian Journeys Experts
Brian Aivars Catlos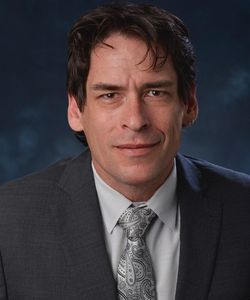 Brian A. Catlos earned a PhD in Medieval Studies at the University of Toronto, and currently holds appointments as Professor of Religious Studies at the University of Colorado at Boulder and Research Associate in Humanities at the University of California Santa Cruz. His work centers on Muslim-Christian-Jewish relations and ethno-religious identity in medieval Europe and the Islamic World, and the history of the pre-Modern Mediterranean. A board member of various academic journals, he also co-directs the Mediterranean Seminar, a major initiative and a forum for international and interdisciplinary collaboration in the emerging field of Mediterranean Studies. He has published a number of books which have been translated into eight languages, including the The Victors and the Vanquished: Christians and Muslims of Catalonia and Aragon, 1050–1300 (Cambridge, 2004 *Premio del Rey & John E. Fagg Prize), Muslims of Medieval Latin Christendom, 1050–ca. 1615 (Cambridge, 2014 *Hourani Book Prize), Infidel Kings and Unholy Warriors: Power Faith and Violence in the Age of Crusade and Jihad (Farrar, Straus & Giroux, 2014 *PROSE Award, hon. mention) and Kingdoms of Faith: A New History of Islamic Spain (Basic: 2018). Recently, he co-wrote The Sea in the Middle: The Mediterranean World, 650–1650 (U California Press, 2022). Awards and distinctions include the Governor-General of Canada's Gold Medal for Academic Achievement, two National Endowment for the Humanities Research Fellowships, and many other universities, national and international fellowships and prizes. An avid independent traveller, he was worked and studied in Spain, the UK, the Netherlands, Ecuador, the US, Canada, Syria and Israel, and has travelled extensively in the Americas, Europe, North Africa, the Middle East and Asia.
What Our Travelers Say
I very much like the educational aspect of Smithsonian Journeys...the knowledge of their Experts and their ability to relate that knowledge to us.
- Ellen V.