A Q&A with Expert Matt Larsen
---
Q. What do you want Smithsonian travelers to know before they visit STRI on their behind-the-scenes visit?
A. STRI scientists offer unbiased information about tropical environments—from rain forests to coral reefs—for the public good. Our science serves all sectors of society in the U.S., in Panama where we are based, and throughout the tropics. As a premier U.S. tropical research platform, we host unusually large-scale longterm studies. More than 1,400 scientists and students from academic and research institutions around the world visit STRI every year. Also, I would encourage you to watch the video on the Smithsonian Journeys website (for the Panama Canal cruise) to learn more about STRI, and of course, to visit our website as well!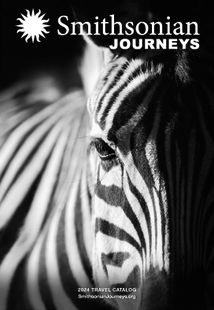 Request a Free Catalog
Download now to find inspiration for your next journey
Get It Free!
Be the First to Know
Sign up to learn more about our tours and special offers
Sign Up