Haydn Seek
---
In September 2014 I joined the Symphony on the Blue Danube journey, which brought us after two days on the river to Vienna.  The second day there, several other passengers and I hired a car and driver to help us find three locations integral to the life of Joseph Haydn, our favorite classical composer, born in 1732.
Our first stop was Eisenstadt, south of Vienna.  There on high ground in the middle of town sits the former palace of the Esterhazy family, for whom Haydn eventually became Kapellmeister, a post he held for many years.  A short walk away we found the house Haydn purchased in Eisenstadt.  Now a museum, it's filled with fascinating exhibits from Joseph's life and career, and I admit to finding a nostalgic tear in my eye as I walked through my hero's rooms.  On the other side of town, we all were saddened to discover a former Jewish ghetto, which silently attests to the pervasive tragedy of the Holocaust.
Next we drove east and south into Hungary, to the remote town of Fertod, the site of Esterhaza, the family's summer palace.   Their 18th Century wealth is on display throughout.  Haydn composed one of his best-known works at Esterhaza, Symphony No. 45 ("Farewell").  It features a final movement during which the musicians, two by two, blew out their candles and quietly left the orchestra.  This was Papa Haydn's subtle way of letting their employer know that everyone was homesick, and the music cast its spell – the next day, they all packed up to leave!    Otherwise, on his days off, Haydn loved to hunt in the surrounding countryside, and the Esterhazy princes regularly opened Esterhaza to the public, so local farmers and other residents could enjoy a night of Haydn's music.
A drive north brought us back into Austria, to Rohrau, the composer's birthplace.  On his deathbed, after being shown a sketch of the simple house with thatched roof, Beethoven marveled that so great an artist could have sprung from such humble origins, also now a museum.
The final leg of our pilgrimage brought us back to the ship in Vienna, the city in which Haydn died in 1809, but where his great music and wide popularity endure.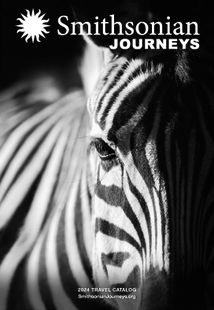 Request a Free Catalog
Download now to find inspiration for your next journey
Get It Free!
Be the First to Know
Sign up to learn more about our tours and special offers
Sign Up