The Greatest Flower Show on Earth: The History of the Keukenhof
---
The grand gardens of the Keukenhof, in Lisse, the Netherlands, have an equally grand history. Located in the Duin en Boolenstreek (Dune and Bulb) region of Holland, it may seem logical to find the largest garden in the world (79 acres) and a booming flower trade show. Yet it wasn't always the blossoming place it is now.
For many centuries the land that now belongs to the Keukenhof was part of the Teylingen Castle estate, and the grounds were used mostly for hunting.  In the 15th century however, Countess Jacoba van Beieren added a small herb garden near the kitchen. This is where the area got its name Keukenhof, which literally means 'Kitchen courtyard'.
Jacoba may or may not have been an avid gardener, as her mark on history was somewhat more tempestuous.  She was married four different times, ruled Holland, Zeeland and Henehouwen and is best known (aside from her garden legacy) for waging multiple wars, (even against one of her husbands)! In 1433 Jacoba died at the young age of 35 (of tuberculosis, not warfare) and her estate passed through the hands of several wealthy merchants for many years.
Fast-forward to the 19th century, when Baron and Baroness Van Pallandt moved on to the land and wanted a more structured garden built around the castle. Impressed with Architechts Zocher (a father and son team who had designed the Vondelpark in Amsterdam), the Baron and Baroness contacted them to design their garden. The landscape that was designed in 1857 still forms the foundation for the park today.
The Keukenhof is known as the "Garden of Europe", an appropriate moniker, as they are certainly big enough for everyone at 79 acres!  But you have to plan your trip strategically, as they are a "blink and you missed it" type of event; the gardens are only open for 8 weeks a year from mid-March to mid-May. Let us take you there on a cruise through Holland and Belgium!
Have you ever wandered the flowered gardens of the Keukenhof? What was your experience?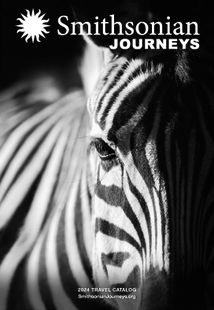 Request a Free Catalog
Download now to find inspiration for your next journey
Get It Free!
Be the First to Know
Sign up to learn more about our tours and special offers
Sign Up