The Remote Land of Patagonia
---
The very word "Patagonia" conjures up images of untamed wilderness, windswept and remote. And indeed, that is what our group of intrepid travelers experienced again and again on this journey – climbing to the base of the Martial Glacier in Tierra del Fuego; standing on the cliffs of Cape Horn, looking south toward Antarctica; walking among a herd of wild guanacos beneath the towering spires of Torres del Paine National Park; hiking above treeline on the Osorno Volcano in Chile's Lake District. All this adventure was cushioned by our nightly return to luxurious lodgings, where we relived the day's events over gourmet meals.
In the finest Smithsonian tradition, we learned as we traveled, with lively discussions on topics ranging from how Gondwanaland lives on in Patagonia, to how Darwin's explorations of the region shaped his theory of evolution, to the extraordinary adaptations of albatross and penguins to their challenging world.
Finally, our experiences in two great South American capitals, Buenos Aires and Santiago, were the perfect prelude and postscript to our Patagonian journey. Whether we were watching a stunning tango show in Buenos Aires or creating our own special red wine blends at the Verramonte Winery outside Santiago, these cities provided a sophisticated and glittering frame to our wilderness adventures.
For all of us, "Patagonia" is no longer terra incognita, the uttermost end of the earth. It is a place filled with memories, of adventures with an extraordinary group of fellow travelers, and of transcendent landscapes which will remain part of us forever.
***
To learn more about our Patagonian Explorer tour, click here.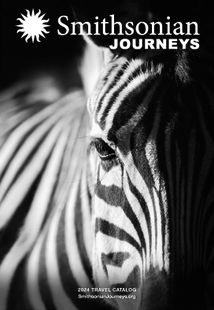 Request a Free Catalog
Download now to find inspiration for your next journey
Get It Free!
Be the First to Know
Sign up to learn more about our tours and special offers
Sign Up