Springtime in Italy
---
Springtime in Italy: Is there anything that can so delight all the senses? Cool breezes fragrant with intoxicating citrus blossoms, verdant hills covered with bright poppies, sunlight twinkling over the blue waves, and melodic bird song fill each day. The sun glimmered brightly off the beautifully carved limestone churches of Velletta, Malta and made the sandstone temples of Agrigento, Sicily glow like hot embers against the blue sky. The days were filled with natural and architectural landscapes that summoned from us small gasps and serene sighs and the evenings were spent in convivial conversations over fine dinners aboard the Tere Moana.
While one day would offer us the opportunity to walk the ancient streets of Pompeii before cruising over to the isle of Capri to wonder at the sapphire light within the Blue Grotto, the next would bring us to the vertical towns that cling to the cliffs along the Amalfi Coast, where we were at leisure to explore the cobbled passages of Positano, lined with galleries and cafes. Whether the pathways we travelled were millennia or centuries old, each brought us to timeless vistas and cultural immersions that enrich far more than the days on which the paths were traversed, but will forever leave traces within ourselves.
To learn more about our Voyage of Ancient Empires cruise, click here.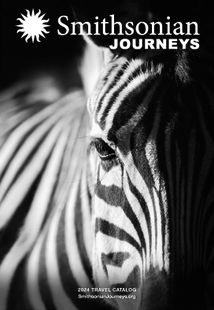 Request a Free Catalog
Download now to find inspiration for your next journey
Get It Free!
Be the First to Know
Sign up to learn more about our tours and special offers
Sign Up