The Perfect Finale to a Caribbean Cruise
---
Our Smithsonian Journey through the Lesser Antilles and the Caribbean Sea aboard the Silver Cloud was a beautiful cruise adventure from start to finish. When in port, the diversity of land excursions provided a wide range of activities to suit just about anything one might like to do. On our last day, in the port of Spanish Town on the British Virgin Island of Virgin Gorda, we decided to take an overview tour of the island. We climbed into a comfortable open-air tour van with an affable driver and guide, and embarked on an end-to-end island journey. What first struck me about Virgin Gorda was the lack of development and the abundance of native vegetation. The natural beauty of other Caribbean islands is often impacted by resorts or graze livestock, but Virgin Gorda offered a glimpse of what those other islands may have been like in the past. As we toured over the hills and along the coast, we took in the numerous white-sand beaches, sapphire-blue waters, and stunning vistas that bring people back to the Caribbean again and again.
***
To learn more about our trips to the Caribbean, click here.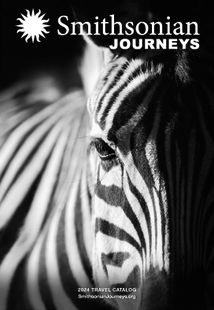 Request a Free Catalog
Download now to find inspiration for your next journey
Get It Free!
Be the First to Know
Sign up to learn more about our tours and special offers
Sign Up