Great Travel Book and Gift: The Times Comprehensive Atlas
---

Each double-page spread of the latest edition of the Times Comprehensive Atlas is a gorgeous 16" x 22". The vibrant graphics are accompanied by excellent physical and political detail, detailed coverage of polar areas, and an expanded index of 200,000 place names and geographic features. Complete with a slipcase, this revised and updated 13th edition also includes a bonus 1922 archival world map.
New features to this new 13th edition include 30 city plans from major cities around the world; flags for every country; the new independent country of Kosovo; and major new place name updates in China, Russia, Kazakhstan, India, Afghanistan, and Iran. The detailed thematic information contains contributions from top experts. New topics discussed include migration, the global impact of recession, migration, and polar regions.
Use the Times Comprehensive Atlas to plan your next journey, or give it as a holiday gift to the travelers in your life. Click to see our current sales and specials on worldwide tours.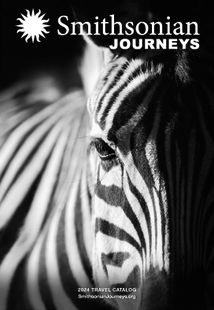 Request a Free Catalog
Download now to find inspiration for your next journey
Get It Free!
Be the First to Know
Sign up to learn more about our tours and special offers
Sign Up