Travel Book: Rome - by Robert Hughes
---

With his book Rome:  A Cultural, Visual, and Personal History, art critic Robert Hughes shares a wide-ranging, inclusive, and deeply personal history of Rome— its life as city, heart of an empire, and, as the site of the beginnings of what we now call Western art and civilization.
Hughes begins by taking us to the Rome he first met at the tender age of twenty-one, fresh from Australia in 1959. From there, he journeys back more than two thousand years to the city's foundation, steeped in mythology and superstition that sewed the seeds of Rome's development.
Traveling through the centuries, Hughes investigates the modern era, from Mussolini to La Dolce Vita, to today's age of technology and tourism.
Spend the weekend with Hughes in Rome, or journey there yourself on our tours to Italy.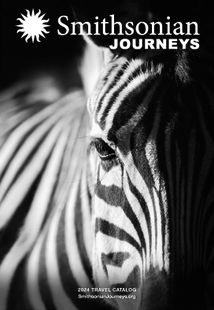 Request a Free Catalog
Download now to find inspiration for your next journey
Get It Free!
Be the First to Know
Sign up to learn more about our tours and special offers
Sign Up