Book of the Week - State of Wonder
---

Our book partner, Longitude books is always searching for new books to inspire and inform your travels.
This week, they've recommended you curl up with State of Wonder - A Novel, by Ann Patchett. A master at creating stories the reader can disappear into, Bel Canto author Ann Patchett brings the Amazon to life with a story of the epic journey of a pharmaceutical researcher who travels there to locate the body of a colleague who died there under mysterious circumstances. The vivid jungle backdrop plays its own pivotal role in the mystery that unfolds.
Click to plan your own Amazon adventure with Smithsonian Journeys.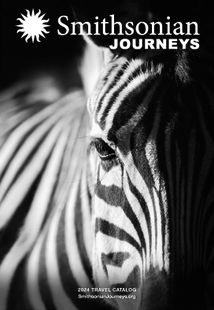 Request a Free Catalog
Download now to find inspiration for your next journey
Get It Free!
Be the First to Know
Sign up to learn more about our tours and special offers
Sign Up