Book of the Week - Mountain Light, In Search of the Dynamic Landscape
---

Our book partner, Longitude books, is on the hunt for new books to inspire and inform your travels.
This week, spend some time perfecting your landscape photography skills with Mountain Light, In Search of the Dynamic Landscape, by Galen Rowell.
Acclaimed photographer and photojournalist Galen Rowell generously shares his techniques for making vivid, visually arresting landscape photographs. This book includes 80 of Rowell's most phenomenal mountain photographs, with technical instructions and details on the conditions under which he made each picture.
You'll come away with a deeper understanding as to how these unusual photographs were made and some useful techniques on making your own photos shine.
Smithsonian Journeys tours abound with wonderful opportunities to make photos. Click here to request or download our current catalog and plan your next adventure and here to see our 2012 tour lineup.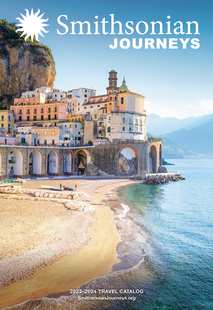 Request a Free Catalog
Download now to find inspiration for your next journey
Get It Free!
Be the First to Know
Sign up to learn more about our tours and special offers
Sign Up