Book of the Week - The Great Sea
---
Our book partner, Longitude books, is on the hunt for new books to inspire and inform your travels.

This week, plan a journey through Mediterranean history with The Great Sea by David Abulafia.
Coming in September, Abulafia uses zest, detail, and anecdote to examine the sweep of Mediterranean history from the time of Troy to the mid 19th century. He argues that the great port cities—Alexandria, Trieste and Salonika and many others—prospered in part because of their ability to allow many different peoples, religions and identities to co-exist within sometimes very confined spaces.
Abulafia brilliantly describes the lives of the individuals who've populated the region over the centuries, using the experiences of bankers and bakers, pirates and priests, as well as artists and armorers to make the region come alive for you.
If you're ready to set sail, click to learn more about all of our journeys to the Mediterranean.
Here at Smithsonian Journeys, we can't get on a plane without a good book or two.
What do you like to read when you travel?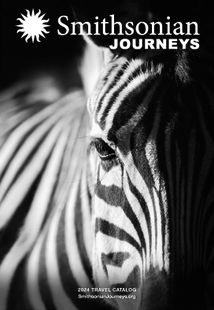 Request a Free Catalog
Download now to find inspiration for your next journey
Get It Free!
Be the First to Know
Sign up to learn more about our tours and special offers
Sign Up