This Week's Book - The Emerald Isle
---
Our latest book recommendation is courtesy of our travel book partner, Longitude books, just in time for St. Patrick's Day.

Hibernophiles rejoice! The English quiz master, historian and polymath, Christopher Winn celebrated leprechauns, blarney, writer's ghosts, castles and keeps across Ireland from Galaway to Kildare, Wexford and Limerick in these entertaining, informative books. He came up with the idea for the I Never Knew That… series as a tour guide all over the British Isles.
We like Winn's original, I Never Knew That About Ireland, and its just released companion volume, I Never Knew That About The Irish, each an irresistible miscellany of Ireland old and new, legends and history, rogues and romantics. The handsome, hardbound books (300 pages each) are beautifully illustrated in black-and-white by his talented wife Mai Osawa. We think they say Happy St. Patrick's Day (the beloved Irish saint gets not one, two or three but four entries in index).
Where's the most interesting place you've celebrated St. Patrick's Day? Please share.
Packed yet? There's still space for you on our popular Emerald Isle tour, and international airfare is included in the tour price! Click  for more. For a reading list on Ireland, click here.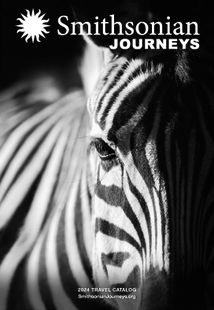 Request a Free Catalog
Download now to find inspiration for your next journey
Get It Free!
Be the First to Know
Sign up to learn more about our tours and special offers
Sign Up