Splendors of Australia and New Zealand
---
Up we went into the wild blue yonder, and down we came into Queensland, in northeastern Australia, just as Cyclone Yasi, the biggest storm in Australia's history, was bearing down on the coast. But thanks to a high-spirited group of travelers, an excellent hotel, and Yasi itself, which veered to the south, we were spared major discomfort. After a few minor adjustments, all went well, and our intrepid group was off and running.
After riding a train into the Great Dividing Range and seeing Australia at its wettest, we flew off to the dry desert interior. Here we found another surprise. Recent rains had turned the desert green. So instead of a very red Uluru, or Ayers Rock, rising out of red sand, we saw the world's most famous monolith as few ever get to see it, rising from a landscape of green. Temperatures were mild, and we enjoyed memorable visits to "the Rock," as locals call it, at sunset and sunrise.
Sydney came next. Here we immersed ourselves in Australia's early history as a British penal colony, wandering narrow streets where the early settlement at Sydney Cove sprang up. Some members of the group chose to take in a performance at the world-famous Sydney Opera House, while others rambled in the botanical garden that entranced American conservationist John Muir when he visited in 1903 and 1904. In the garden we saw massive native trees, delicate wildflowers, and wild parrots—rainbow lorikeets and sulphur-crested cockatoos--up close.
From Sydney it was off across the Tasman Sea on a flight to Christchurch, New Zealand. From this point on, weather and temperatures were sublime. We enjoyed a specially arranged tour of the richly endowed Canterbury Museum, walked through gardens bursting with color, and zoomed off into the South Island's Southern Alps. A visit to Mount Cook National Park, where Sir Edmund Hillary honed his skills as a climber before taking on Everest, led to a stay in the mountain resort village of Queenstown. This was the base from which we enjoyed an epic day touring through high mountain passes and cruising on Milford Sound, a fiord so grand and magnificently walled in by cliffs and forest that to see it on a sunny day (as we did) is to grasp the full sense of the word "awe."
Our last days were spent on New Zealand's North Island, only slightly smaller than the South Island and my home state of New York. Here the focus was on the rich cultural history of New Zealand's original Polynesian inhabitants, the Maori, who still form a vibrant part of this South Pacific nation's populace. We ended our memorable time together with a Maori dance performance, visits to geysers and hot springs, a cave tour, and a visit to New Zealand's largest city, Auckland. A farewell banquet produced tearful goodbyes and sent us home in a state of irony—full, yet hungry for more adventures in this exciting part of the world.
Ready to go? Explore Australia and New Zealand on our next tour.
Have you been to Australia and New Zealand? How was it? Share your thoughts!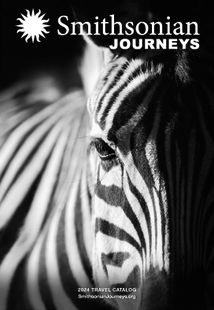 Request a Free Catalog
Download now to find inspiration for your next journey
Get It Free!
Be the First to Know
Sign up to learn more about our tours and special offers
Sign Up