Our Sale Starts Today
---
We're having a sale! Our CALL and SAVE two-day sale starts today and goes through Tuesday, October 26th. We're featuring a savings of $100 per person or $200 per couple on ten of our most popular tours. Call 877-338-8687 between 9:00am and 5:00pm and mention the CALL and SAVE sale to get your savings. Tours on sale include:
Ancient Civilizations of the Red Sea
Amazon River Voyage
Antarctica
Christmas in Canterbury
Egyptian Odyssey
Egyptian Family Odyssey
Exploring Australia and New Zealand
Grand African Voyage Part I - Madagasacar to Mozambique, and

Grand African Voyage Part II - South Africa and Namibia by Sea
Guatemala: Land of Eternal Spring
Winter Wildlife in Yellowstone
As a bonus, we're also featuring a 10% discount on apparel from TravelSmith. Just click to save!
Like saving money? Click here to sign up for our e-newsletter which features secret sales, online-only specials,
and new destinations.
Where would you like to go next? Let us know!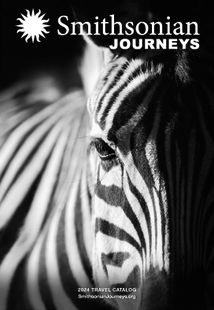 Request a Free Catalog
Download now to find inspiration for your next journey
Get It Free!
Be the First to Know
Sign up to learn more about our tours and special offers
Sign Up