Volcanoes of the Pacific Northwest
---
Located only 50 miles from Portland, Oregon, Washington State's Mount St. Helens is seared into our memories for its catastrophic eruption on May 18, 1980. The eruption took life, property, and the summit of Mount St. Helens, which is now topped by a large crater. While Mount St. Helens is the nation's most active volcano, the Pacific Northwest actually has a long history of volcanic activity, centered on the Cascades mountain range.
At Oregon's Newberry National Volcanic Monument, visitors can explore the Lava River Cave, a lava tube formed after a volcanic eruption when surface lava cooled and hot lava continued to flow beneath. The underground channel where this lava flowed now forms a long cave. Crater Lake, also in Oregon, the deepest lake in the United States, was also formed by volcanic activity.
Of course, there's more to the Pacific Northwest than volcanoes. Join us next September for our Pacific Northwest Hiking experience to learn about all of the state's stunning natural wonders and biodiversity, as well as the delicious food and wine of Oregon and Washington.
Where's your favorite place to go hiking? Please share.
Did you know? The Smithsonian's Global Volcanism Program tracks volcanic activity worldwide, and you can click here  for more on Mount St. Helens.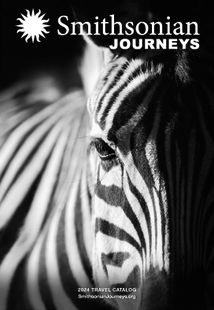 Request a Free Catalog
Download now to find inspiration for your next journey
Get It Free!
Be the First to Know
Sign up to learn more about our tours and special offers
Sign Up