New! Our City Explorer Programs in Athens and Siena
---
Most visitors to Greece rush from one antiquity to another, missing out on the cultural threads that tie modern Greek society to the ancient world. Now you can experience this connection in our new City Explorers program in Athens and Siena. Designed for the independent-minded traveler, our brand-new travel experience offers a more relaxed pace with plenty of guided group activities and lots of time on your own. It's a perfect mix of exploring ancient sites along with a very personal experience of day-to-day life in Greece and Italy.
Meet local residents over a glass of ouzo or local wine and learn about traditional and modern Greek and Italian cultures. Our resident experts offer specially arranged tours to top sites and prepare you for your own explorations. With the luxury of time and local connections, you'll have the freedom to be as active—and interactive—as you'd like, and feel truly at home. Every day, we'll introduce you to what makes Greece and Italy so captivating —through cooking demonstrations, concerts, conversation with local residents, and more—while guiding you to some of the most outstanding sites of Athens and Tuscany.
Packed yet? We're offering our brand new City Explorers program in Greece and Tuscany in 2011. Hope to see you there!
What's your favorite thing  about travel? Please share.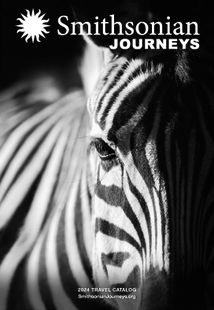 Request a Free Catalog
Download now to find inspiration for your next journey
Get It Free!
Be the First to Know
Sign up to learn more about our tours and special offers
Sign Up