Video: Vermont from the Air
---
With artisanal food producers creating everything from hand decorated chocolates to cob-smoked specialty meats (and of course, the fantastic cheese), Vermont is one of the nation's top culinary destinations. Not only that, Vermont is a leader in sustainable agriculture, producing all those tasty things with local ingredients in a greener way.
But Vermont's not just about food, there's great scenery too. Thanks to the folks at the Smithsonian Channel, take a peek at the land that produces some of the best cheese, cider, and maple syrup in the country.
Packed yet? Get the inside scoop on everything food from the New England Culinary Institute, Dakin Farms, the Morse Sugar Farm, and of course, Ben & Jerry's on our Food Lover's Vermont  experience.
What's special food will you travel miles to enjoy? Please share.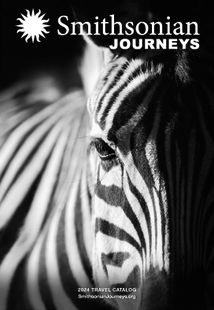 Request a Free Catalog
Download now to find inspiration for your next journey
Get It Free!
Be the First to Know
Sign up to learn more about our tours and special offers
Sign Up